Frame.io's "Camera to Cloud:" Promises Big Changes to Production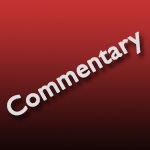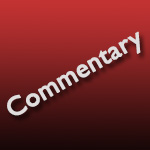 Like many of you, I watched the Frame.io announcement of its new "Camera to Cloud" service last week. And, like many of you, I was both impressed and reflective about what they were doing.
There is no question that production is changing, not just at the high-end, but throughout our industry. The pandemic has forced all of us to work remotely – which flies directly in the face of how we collaborate. But, compounding that, we are seeing the impact of budgets contracting as more and more clients are able to create videos for themselves, reductions in crew size, machine learning and game engines changing how visual effects are created, and changes in distribution exploding as streaming services proliferate.
However, probably the biggest change is the long-overdue drive to increase diversity throughout our entire industry. It is a world far-removed from the one we lived in as recently as ten years ago; which, back then, we thought was already pretty complex.
WHAT FRAME ANNOUNCED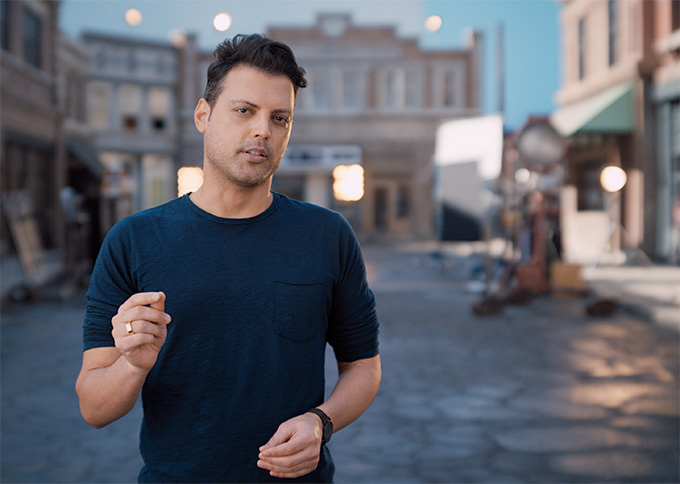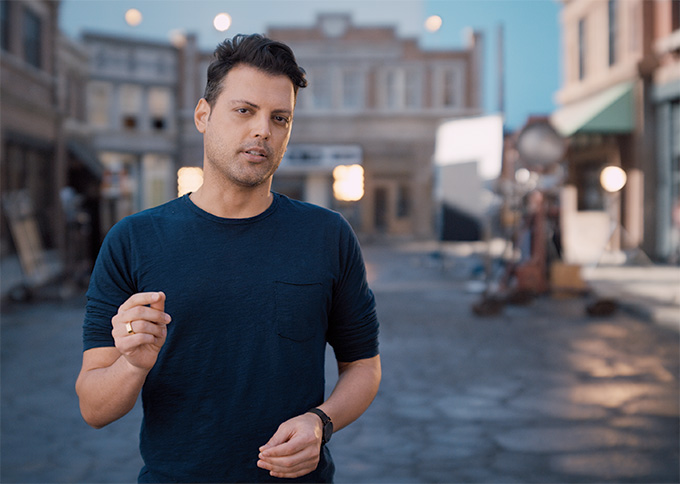 Emery Wells, CEO, Frame.io
Frame.io launched "Camera to Cloud," (C2C), a combination of hardware, software and Cloud-based services, to get footage from cameras to production and post-production teams anywhere in the world.
Frame.io C2C provides two unique services. First, C2C enables instant proxy uploads the moment cameras stop rolling so editorial can begin within seconds of calling "cut." In addition, Frame.io C2C can live stream footage to an authorized user's device on or off set, allowing customers to watch production as it's happening. This is ideal for productions working during COVID, as it greatly reduces the number of people needed on set. Frame.io C2C lets editorial and other traditionally linear parts of the creative process happen in parallel while footage is still being shot. (Frame.io press release)
By coupling C2C devices to a camera or audio recording device, the media they record can be encoded to low bandwidth, high-quality H.264 proxies and automatically uploaded to Frame.io for instantaneous delivery for review or editing. Live stream media is playable on a computer, iPad or iPhone, regardless of location. Any viewer can comment on anything.
NOTE: Here's the link to Frame's C2C website.
HOW FRAME ANNOUNCED IT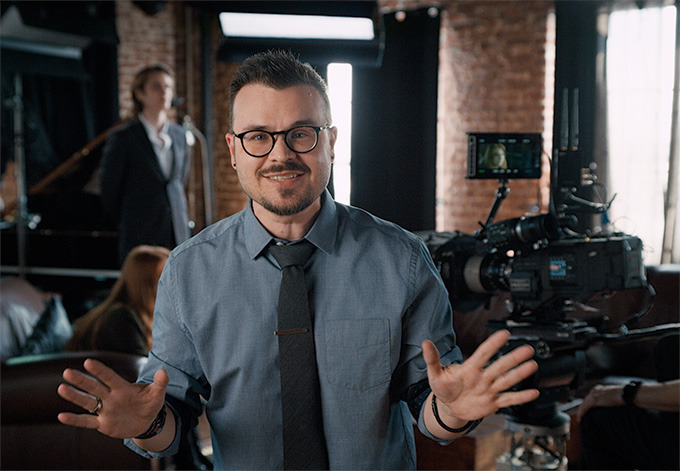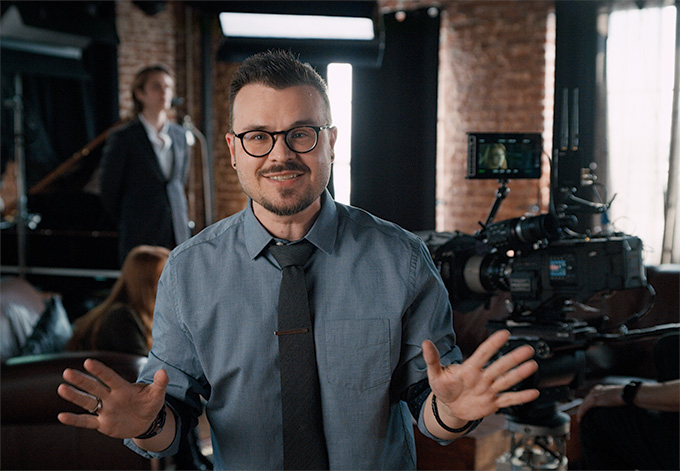 Michael Cioni, Global SVP of Innovation, Frame.io
Emery Wells, Co-founder and CEO of Frame, and Michael Cioni, Global SVP of Innovation, announced their new service at a live event last week.
What was striking was how high-end it was. I have never seen so many Panavision cameras in one location before. As well, the companies Frame partnered with – ColorFront, Teradek and Sound Devices – are also well-known for providing state-of-the-art products to large-scale productions.
What impressed me about this was that Frame was tackling remote collaboration for the most demanding clients – producers, directors and studios behind hundred-million-dollar, can't-afford-to-fail productions. Top-end studios are not the majority of Frame's customer base – the middle market is. Yet, if Frame can make this work for the high-end, look how much easier it becomes for them to migrate this hardware and service to the broader market; users who can't afford the thousands of dollars it requires now to connect a single camera into a C2C system.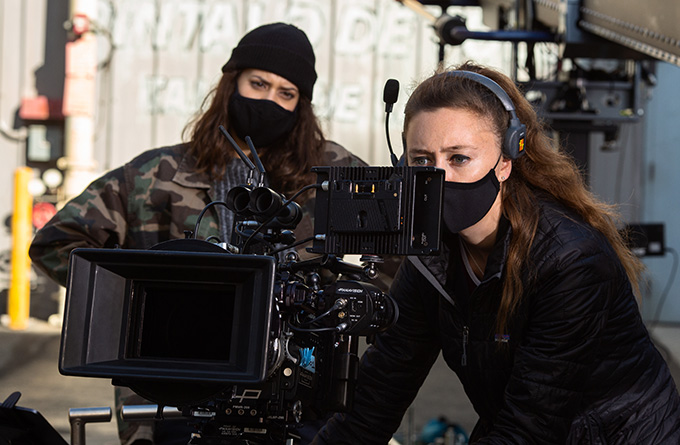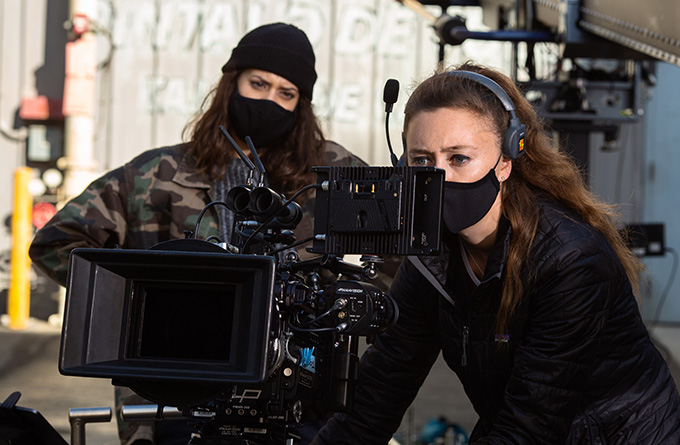 (Part of Emery Wells' exterior camera crew.)
The diversity in the crew that Frame used in its production was no accident. Compare the behind-the-scenes staff in Frame's production with the typical film set of ten, or even five, years ago.
C2C has the potential to open production teams to a world of diversity in staff, experience and thought that we haven't seen before. No longer will someone find a job simply because they live in the area. (Though this also means that a journeyman of average skills who gets work because they live locally is likely to see a drop in their income.)
NOTE: As someone who has shared panels with Michael Cioni, it is always fun to watch him perform. From his technical expertise to his stage presence, his performance in this roll-out was close to perfection. Watch the video here.
WHAT THIS MIGHT MEAN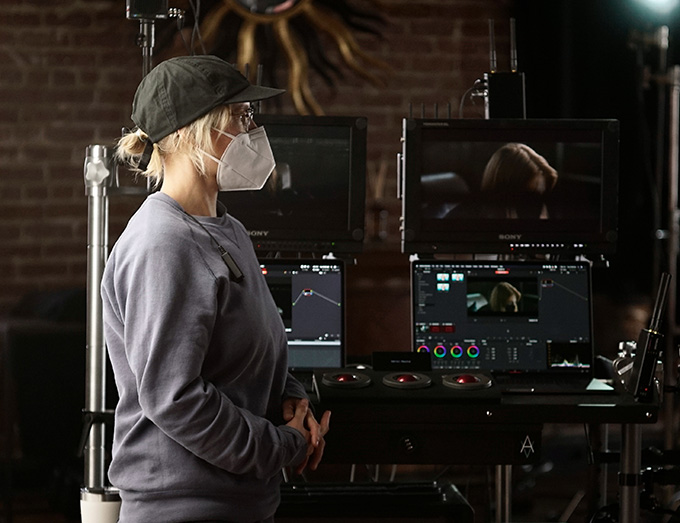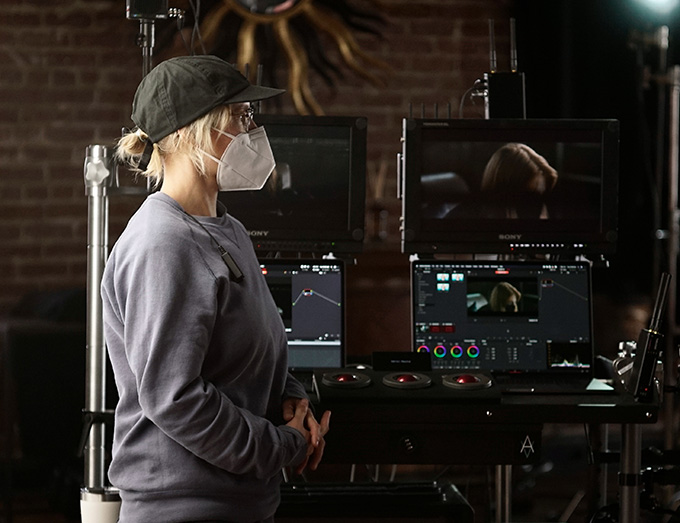 (DIT for Michael Cioni's interior demos.)
To me, C2C seems to embody the future where everyone (on a production) has access to everything all at once and all the time. But, more importantly, this signals a continued growth in the potential for greater diversity and inclusion.
In production today, we are deeply siloed. Siloed by job title, location, and skill set. The Frame announcement heralds the slow dissolution of silos, where the entire team, should they want to, can be involved from pre-production through to the end of post.
The benefits are obvious. But the challenges are significant. As "everyone" becomes a member of the team, who do we listen to? How do we control the conversation so that each production element doesn't get discussed to death? How do we make sure different voices are heard, yet still meet our deadlines.
Collaboration is about to move to a different level.
Michael made a comment during his presentation that's echoed in my head since. Roughly paraphrased it's that: "Productions can now send work to best-in-class experts, rather than relying on who's nearby."
That makes sense. Geographic location – as we've seen over the last twelve months – is no barrier to communication, collaboration or creativity.
But, what if you are not best-in-class. What if you are just a journeyman editor, who loves media, but will never have the skills to edit a film for Michael Bay? How do you get your piece of the production pie?
So much of media production is location-based. But, if you can run remote-controlled cameras live from Toronto, switch them in New York, then color-grade and distribute from Los Angeles, where does the journeyman fit in? Where we live is no longer a guarantee of steady work. Average skills, even when combined with a deep love of media, will no longer be enough.
Frame has shown us the beginning of a new world of remote work and collaboration. But, like all change driven by technology, there will be fallout – especially in how people are paid. All too often, people are paid based upon who they are and where they live, not the skills they provide. An industry already under stress is about to become a lot more competitive.
I'm curious about your thoughts. Share them in the comments below.
---