FCP X: Configuring the Video Scopes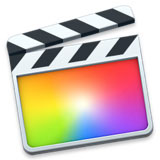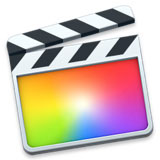 [ I just recently completed an online webinar: "Overview of Color Correction in Final Cut Pro X. This is a great resource if you want to learn more about color in FCP X.]
Recently, Apple added a lot more flexibility in how video scopes are displayed inside Final Cut Pro X. To access the video scopes either choose Window > Viewer Display > Show Video Scopes or type Cmd+7.
TYPES OF SCOPES
FCP X supports three types of scopes, with several options for each:
Waveform
Vectorscope
Histogram
The Waveform monitor displays the gray-scale values in an image. The Vectorscope displays the color (or chroma) values in an image. And the Histogram displays the range of gray-scale, or color, values in an image.
CONFIGURE THE SCOPES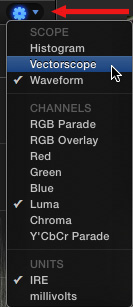 Once the scopes are displayed, click the Gear icon in the top right corner to display the three scopes and related options. You can change the scope or its settings at any using the Gear icon.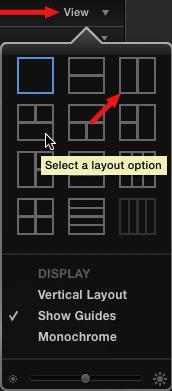 Click the View button, just above the Gear icon, to choose how you want multiple scopes displayed. Because I want to clearly see the detail in the scopes, I generally pick the 2-up display.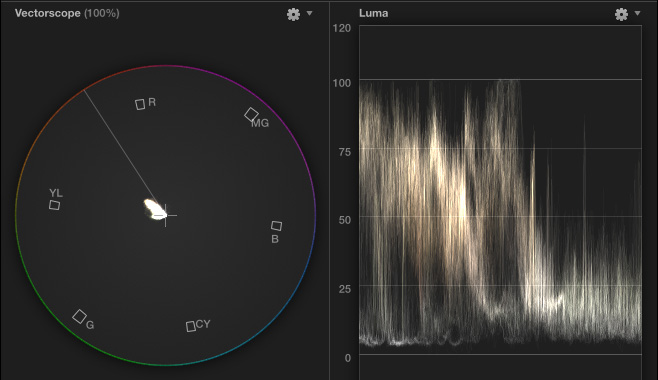 This means that for most of my work, I just use the Vectorscope and Waveform Monitor, as you can see here. (The Vectorscope is on the left.)

When you change the View setting to Vertical Layout, the scopes spread out below the Viewer. This is a great setting when you have a large monitor or use a second display for the Viewer.
LARRY'S PREFERENCES
Vectorscope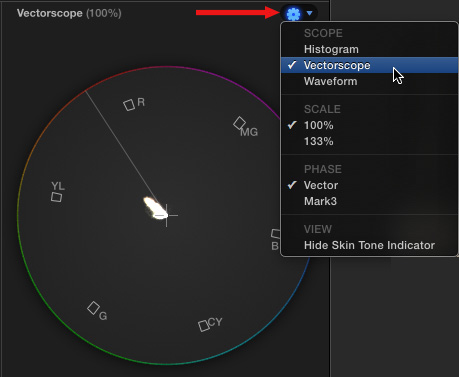 I like all the default settings for the Vectorscope. While it is nice to turn the Skin Tone Indicator off, I can't imagine color grading anything without using that line as a reference.
Waveform Monitor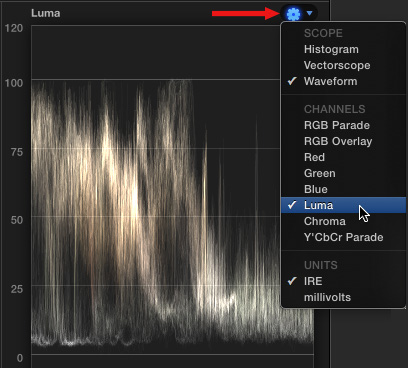 I use the Waveform Monitor to measure gray-scale settings. For me, seeing just gray-scale (Luma) information, without chroma levels overlaid upon the scope, allows me to make more accurate exposure adjustments.
RGB Parade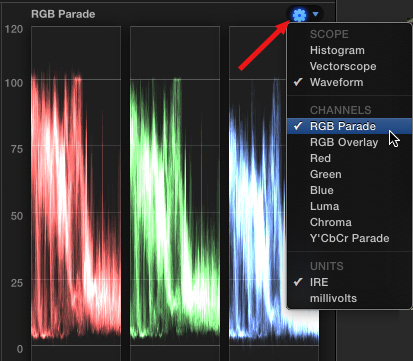 The RGB Parade, which is a setting inside the Waveform, allows us to see the amount of red, green and blue in the image. While this is useful, when screen real estate is tight, I tend not to turn it on.
When I use the RGB Parade, I use the version that is a setting within the Waveform Monitor, rather than the Histogram.
Histogram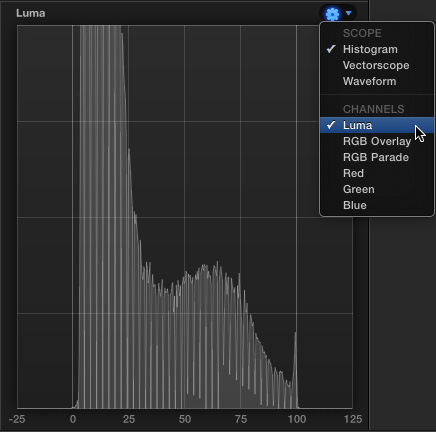 The Histogram is one of the scopes I use the least. Yes, it's popular in Photoshop, but I find the Vectorscope and Waveform far more useful when working with video.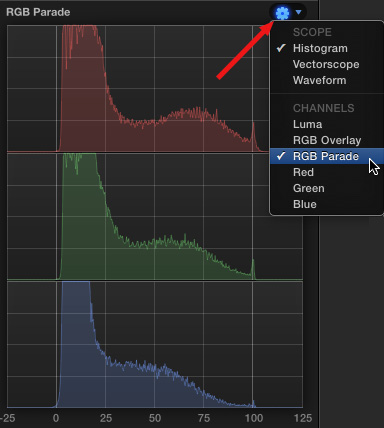 Another variation of the Histogram is displaying the RGB Parade in Histogram format.
SUMMARY
I find that video scopes are indispensable when making final decisions on how to fix problems or grade a scene. Yes, any video clip needs to look good to your eye – but the scopes can give you a very quick handle on what's wrong and what you need to do to fix it.
---