eGPU: Performance in Progress [u]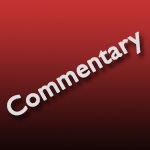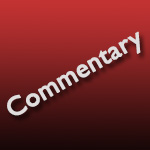 You may have heard of the new support for external Graphics Processing Units (eGPUs) in the 10.13.4 update to the High Sierra version of macOS. What these promise to do is provide much faster image processing by transferring calculations from the internal GPU to an external GPU connected to a Mac via Thunderbolt 3.
NOTE: Only Thunderbolt 3 is fast enough to provide the performance necessary for eGPUs to be worthwhile. "eGPUs are supported on MacBook Pro notebooks released in 2016 and later, iMac computers introduced in 2017 and later, and iMac Pro. Your Mac must also have macOS High Sierra 10.13.4 installed." (Apple)
Because external GPUs are not bound by the same size, heat and battery restrictions that govern what can be put inside a laptop, or even an iMac, theoretically, an external GPU should speed compute-intensive tasks like rendering.
However, while OS support is critical for this new technology to take off, it is not, in itself, enough. Here's a quick status report on where stand, from the point of view of video and filmmaking.
WHO NEEDS THIS?
I can't think of a single office application that would benefit from an eGPU. As well, simple media import, editing, a few dissolves and exporting won't benefit enough from an eGPU to justify the cost.
Rather, eGPU technology is geared toward the power user. For example:
Gamers
Visual artists creating either stills and video
Filmmakers creating effects-heavy projects or VR
Scientists working with extensive data sets
Anyone who needs to process a LOT of data in order to get their work done
WHAT CAN YOU DO WITH IT?
Apple's release notes state that we can use eGPUs to:
Accelerate applications that use Metal, OpenGL, and OpenCL
Connect additional external monitors and displays
Use virtual reality headsets plugged into the eGPU
Charge your MacBook Pro while using the eGPU
Use an eGPU with your MacBook Pro while its built-in display is closed
Connect an eGPU while a user is logged in
Connect more than one eGPU using the multiple Thunderbolt 3 (USB-C) ports on your Mac2
Use the menu bar item to safely disconnect the eGPU
View the activity levels of built-in and external GPUs. Open Activity Monitor, then choose Window > GPU History.
WHAT'S THE CURRENT STATUS OF THIS?
The good news is that the macOS now supports eGPUs and companies like Sonnet and OWC are currently shipping eGPU chassis.
The bad news is that the software we use also needs to support eGPUs. And, as of today, that's a mixed bag.
For example, Final Cut Pro X currently supports eGPU in two areas. The first is VR, allowing you to connect an HTC VIVE headset to the video output of eGPU. This means you can edit 360° video and watch in real time through a VR headset on Thunderbolt 3 Mac computers — like the MacBook Pro — which wasn't possible before. The other area is when using a secondary display. You can connect a second monitor to the video output of eGPU, freeing up the internal GPU for graphics tasks like rendering.
Regarding DaVinci Resolve, I understand that Resolve allows for processing graphics tasks on the eGPU, however, I'm not yet clear to what degree it supports eGPUs. I've reached out to the BMD team to learn more.
I contacted the folks at Adobe, who told me that, currently, they only see a small performance gain in Premiere when an eGPU is attached, and in other cases, no gain at all, which means they have work to do to get Premiere to take full advantage of this new technology.
Others report that while some performance improvements are very promising they also seem to have glitches from time to time (system freezes) and limits to what you can connect to your system via Thunderbolt 3 . Many configurations cause flashes on 4K displays or drop outs, as well as external drives coming offline.
My advice here is to not connect too many devices to one Thunderbolt channel (port) and to keep all eGPU cables as short as possible – for example, to 12″ – for best results.
WHAT SHOULD WE DO NOW?
Currently, patience is called for. Every developer of high-end graphics or video software is testing their software with an eGPU to see what they need to do to maximize performance. But this is tricky, deeply-technical stuff, so it will take a while for end-users to see results.
Also, Apple will be updating both developers and the macOS at the upcoming WWDC in June. I expect lots of news about further refinements then.
It's my belief that eGPUs are the future of high-end graphics, but it is still evolving. As one developer friend wrote: "I think we can all agree that it's the early days with eGPU and no question this will be huge for all of us once we see a few updates from Apple on 10.13.x and newer OSes, as well as continued updates from Adobe/FCPX/ BMD."
In the meantime, I'll keep you informed as I learn more.
EXTRA CREDIT
Apple Explains eGPUs, along with recommended cards and chassis:
https://support.apple.com/en-us/HT208544
Ars Technica reviews the current state of eGPUs:
https://arstechnica.com/gadgets/2018/04/are-external-gpus-for-macs-viable-in-macos-10-13-4-we-tested-to-find-out/
---