Don't Undervalue Your 4K Content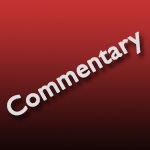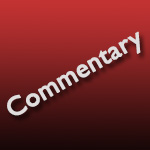 Recently, Irdeto contracted with SNL Kagan to survey pay TV operators and content producers about their views of 4K content and they made a copy of their report available to me.
I found their thoughts on content creators and 4K media are worth reading, which is why I'm sharing it with you.
– – –
[ The following quotes are excerpts from the summary of their 4K UHD report. ]
4K UHD content and channels continue to grow at a rapid rate. The improved screen resolution is viewed by content owners, pay TV operators and OTT providers as critical to providing consumers with a more immersive and compelling viewing experience.
With TV set manufacturers already flooding global markets with 4K-capable displays, the global stage is set for a significant ramp up in the availability of 4K UHD programming and services around the world.
For this survey, video service providers are defined as cable, satellite, terrestrial, telco and OTT providers. Content producers are defined as film or TV studios, sports leagues and broadcasters.
A survey of 475 global video service providers, including pay TV and OTT operators, and content producers around the world reveals a firm commitment to 4K UHD content and services. 96% of respondents believe that a majority of consumers and video service providers will adopt 4K UHD TV by 2020. Correspondingly, 88% of total respondents say they will launch 4K UHD content by 2020, with 78% saying they will have launched content by 2018, in anticipation of the expected adoption rates.
4K UHD content and service rollouts are driven by the need to maintain a strong presence in subscribers' homes, as well as by a desire to differentiate from an increasing number of competitors.
When it comes to which devices will drive the most consumption of 4K content, 70% of video service providers and content producers say that 4K TVs/Connected TVs will be the primary devices. And what will consumers be watching on those devices? 65% and 59% of respondents perceived Live Sports and Early Release movies, respectively, to be the most consumed 4K UHD content.
However, concerns remain for respondents. Device capabilities and available bandwidth are viewed as having the highest impact on the success of 4K UHD rollouts. Additionally, protecting premium video content through a variety of methods, including Internet piracy detection services, content protection and Internet piracy analytics is high on the priority list for both video service providers and content producers.
One of the more interesting differences between video service providers and content producers is 54% of video service providers say they will offer different resolutions to fit multiple devices, while only 40% of content producers plan to provide content at different resolutions. There are a number of possible reasons for this discrepancy, including content producers' belief that 4K UHD content will be limited to display on 4K-capable TV sets, thus requiring a single resolution stream Also, content producers have become more reliant on video service providers using transcoders to optimize streams to suit bandwidth constraints and end-device capabilities.
Of course, the major question for both video service providers and content producers is whether consumers are willing to pay extra for 4K UHD content. Both believe they will. 64% of video service providers and 73% of content producers say the majority of consumers are willing to pay an additional amount, measured in the range of 10-30% beyond their current subscription for access to 4K UHD content.
These results are interesting, especially when compared with how quickly the ability of video service providers to up-sell HD packages disappeared. In the early years of HD rollouts, pay TV providers successfully charged more for access to an HD bundle of channels. But as more channels offered 24×7 HD programming and as competitors began offering HD access for free as part of their subscription offerings, the ability to up-sell went away.
It will be interesting to see just how long video service providers and content producers believe they will be able to charge their customers more for access to 4K UHD content. It will also be interesting to revisit this question by asking separately about pay TV subscriptions and VOD content, which continues to see different pricing based on resolution.
– – –
Larry's thoughts: I think the idea that consumers will pay more for 4K content is very intriguing – especially given that, under most situations, consumers won't be able to actually see the resolution they are paying extra for. Still, if you are creating 4K content, be very careful not to sell it for the same price you are selling HD material.
As always, I'm interested in your thoughts.
– – –
About the Publishers
SNL Kagan, an offering of S&P Global Market Intelligence, is the ultimate resource for complete financial intelligence and analytics on the broad and dynamic media & communications industry, including the broadcasting, cable, TV network, motion picture, wireline, wireless, satellite, and Internet media sectors.
Irdeto is a world leader in digital platform security, working with pay-media operators, content creators, software application providers and connected device manufacturers to protect valuable digital assets for nearly 50 years
---