Dear Apple: Thin Is Not Pro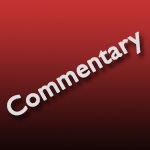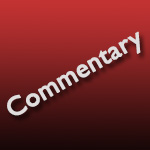 Earlier this week, Apple updated their MacBook Pro line of laptops with faster processors containing more cores. But the new gear is the same size, it has the same limited ports, the same potential issues with heat dissipation, and a new and "allegedly-improved" butterfly keyboard.
A keyboard that's been a problem for three years. As a good friend sent me in an email last night: "Oh, sure," he writes, "like it's really fixed this time? I'll believe it when Casey Johnson and Joanna Stern say it's fixed."
The only reason this butterfly keyboard exists at all is that Apple believes that Pro laptops are thin laptops. Which is both arrogant… and misguided.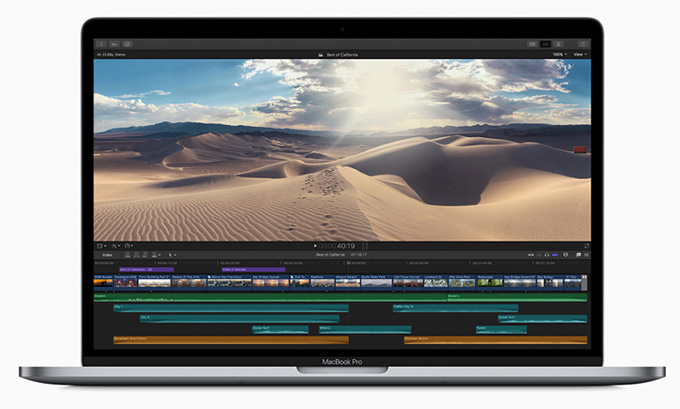 When I do video production or video editing or audio editing on location – tasks which are considered pro functions – these new machines require I also travel with a 20 pound bag of dongles. Production today requires USB, HDMI, audio out and a Micro SD slot. None of which Apple considers Pro anymore.
ASIDE: When was the last time you went on a job saying, "If my laptop isn't thin, I can't use it?" Or, was it more likely you said: "DARN! I hope I remembered to bring all my stupid connectors?"
Every year, I promise myself that I'll buy a new Apple laptop. I have the money – it's in the bank. Yet, every year, when Apple updates their laptops. they don't fix the keyboard, don't fix the heat issues, don't add more ports; and constrain GPU power. So, I'm still traveling with a 2013 MacBook Pro which has a slower CPU but plenty of ports and a keyboard that has never failed.
Increasingly, as media software continues to evolve, GPU speed and storage bandwidth take center stage while CPU speed diminishes in importance, especially for higher-resolution formats. But these new Pro units boost the CPU not GPU.
Still, they are thin.
ASIDE: When was the last time you said: "Wow, my extra-thin laptop sure looks sexy sitting on the corner of the craft table." Or, did you say, "I wish this color grading would render faster?"
As you know, Apple does not share its hardware plans with the public, so I have no inside knowledge. But it is my hope that these units are a placeholder for a complete system redesign coming in the next year.
A pro laptop that is thicker, that includes a better, more reliable keyboard. More ports. Faster GPUs. And a heat sink big enough to cool Cleveland. And if they need to slow the CPU down a bit to accommodate that, that's a good trade-off.
ASIDE: Hands, please. How many people want a laptop that's really, really thin, overheats under load and has a problematic keyboard? OK. How many people want a computer that isn't quite so thin, better cooling, faster GPU, more ports and a reliable keyboard?
I'm happy that consumers like thin. I think thin is cute. But, excuse me, I need to grab my traveling kit of dongles and docks. It's time to get work done.
THINKING FURTHER
I have no objection to thin laptops. Not everyone who needs a laptop needs all the horse-power of a video editor. The MacBook Air is a delightful machine; and very thin.
My objection is that systems which are marketed as high-power, professional systems should focus on goals other than simply seeing how thin they can be made.
---