Change Is A Constant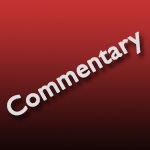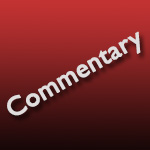 [ This commentary first appeared on the Digital Production Buzz podcast on March 29, 2018. It has been updated for this article. ]
I've been thinking…
About 40 years ago, at the start of my video career, I had the pleasure of working at Maryland Public Television near Baltimore; though back then it was called the "Maryland Center for Public Broadcasting." I was a producer/director, creating programming for education, local broadcast and PBS.
Recently, they sent me a note saying that they were celebrating their 50th Anniversary this year and did I have anything to contribute?
That sent me back to my closet. I tend to hang on to old production books and, there, in the back, covered in dust, were dozens of old marked-up director's scripts for shows that appeared on PBS, as well as local stations in our regional network. Scripts along with supporting storyboards, set designs, even title cards in a few cases.
Contrasting media in the early 1970's with media today is an exercise in "how much we've changed." Back then, even the largest cities had, at most, four channels to choose from for programming. There was no time-shifting, digital recording, binge-watching, or even "500 channels with nothing on." Reruns only happened in the summer.
Even the simplest one-camera live news feed took ten people and tens of thousands of dollars in gear. Communication was via 2-way radio. Lighting was measured in the thousands of watts and required a separate generator with cables the size of garden hoses running everywhere.
All this to create an image that was 0.3 megapixels in size.
It was the state-of-the-art and I loved it. But it was a game that could only be played by companies with deep pockets.
Over the decades, technology marched on. Gear got smaller, digital, and interconnected. Crews got smaller, resolution got bigger and distribution exploded.
In my closet I have a Trinicon tube. It's the size of a loaf of bread – and we needed three of them in each camera to capture an SD image. Today, a single chip inside a cell phone has 24 TIMES the resolution of one of these tubes, at a size so small that you need a magnifying glass to find it.
The technology of media has evolved so much as to be unrecognizable – typified by the latest gear showcased at NAB each year. But the art of media – telling stories that move audiences – hasn't changed.
This time of year, as breathless announcements of the latest "game-changing technology" swirl around us, it is easy to lose sight of the fact that stories are at the heart of what we do. And have been doing since film was first invented 126 years ago.
Technology doesn't stand still – nor should we. It this hyper-competitive world, keeping our skills sharp is a a necessity. But sometimes, it's fun to look back to see just how far we've come.
Just something I'm thinking about.
---