CES 2016 Trades In Hope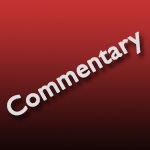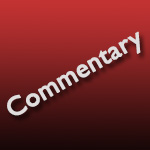 More than any other trade show, CES is all about hope. Every trade show wants to showcase what's new, but CES puts lots of pressure on its exhibitors to highlight new and different in their booths.
(I mean who really needs a $5,000 refrigerator with built-in HD monitor? If magnets no longer hold the kid's art, then scotch tape will work perfectly well…)
Still, there's no denying the "allure of the new." According to the Consumer Technology Association, the producer of CES 2016, more than 3,800 exhibitors, spread across 2.5 million square feet of exhibition space, presented their wares to more than 170,000 attendees, 50,000 of whom were attending from outside the US.
To help put this into perspective, CES is twice the size of NAB in attendance, twice the size in exhibitors and 2.5 times larger in floor space. CES is a REALLY big show.
But, what struck me as I was walking the show floor last Wednesday, was how many of the products on display were searching for a market. Most won't ship for three to six months, if ever. Vendors want to see if there is any actual interest before committing to manufacturing. This is a show based on hope, meaning "I hope you like our new products."
CES, more than any other trade show, also illustrates vendors throwing products against the wall to see what sticks. While there were all kinds of silly products I could focus on, I saw four trends that affect media pros that I want to mention:
4K and HDR in the home are real
Cameras keep getting smaller
Drones were everywhere
Robots were everywhere that drones weren't
4K AND HDR ARE REAL
Over the last two years, there's been a lot of debate in our industry about the value of shooting and editing 4K media. But, from the press conferences and booths that I visited, every TV set manufacturer is moving almost exclusively to 4K.
They view it as the key reason to upgrade your older HD set and, with most HD sets now 4-6 years old, 2016 is the perfect time to trade in your old set and get a new spiffy one.
Based on what I saw, I don't think you'll be able to buy an HD TV in about six months. Everything will be UHD with full support for HDR (high-dynamic range) video.
NOTE: UHD (also called Ultra HD) easily scales HD video to fill a UHD frame, so that part is easy. However, the specs for HDR are still in flux, with different companies competing to get their spec adopted as a standard. Dolby Vision comes immediately to mind.
With more and more 4K sets entering the home, and with companies like Sony, Warner Brothers, Amazon and Netflix rushing to support 4K, this provides many of us with opportunities to repurpose existing HD content for a new market.
The same cannot be said for HDR. Currently, only Adobe offers HDR support in its editing software. And SDR (standard dynamic range) media cannot be converted into HDR – well, more properly, it can be converted but it won't look much different.
My personal feeling is that once consumers see HDR video, they'll stop caring about resolution. An HDR HD image will look far better than a 4K image without HDR. This means that as you are planning new projects, you need to take HDR into account in your camera selection and editing process.
NOTE: It also means that Apple needs to provide HDR support in their software and monitors, not just the iPhone.
CAMERAS KEEP GETTING SMALLER AND MORE AUTOMATIC
Not content to let GoPro capture the portable camera market, I saw at least a dozen companies showcasing ever smaller portable cameras. (And, when you think of it, the cameras in our iPhones are microscopic, so there's plenty of room to get even smaller.)
While ever-smaller cameras raise big privacy concerns, it was interesting to see how much this segment has expanded in the last couple of years.
Oh, and thinking of cameras, Kodak released a new, high-tech Super8 film camera. Yup. Film cartridge pricing is expensive, but includes film processing and digital transfer.
DRONES AND ROBOTS ARE TAKING OVER
You couldn't swing a light-saber in the South Hall without hitting either a drone or a robot. One 30 x 30 booth in South Hall Lower had a fully-choreographed stage show featuring more than three dozen drones and robots flying / moving around the stage. It was an amazing display of blinking lights, synchronized flight and programming.
Drones are HOT! When the FAA required drone registration at the end of December, the flood-gates opened. Within three weeks, more than 181,000 drones were registered.
Based on what I saw at the show, that's only the tip of the iceberg. Drones now vary in size from about the size of your hand to eight-foot behemoths capable of lifting small elephants. For the narcissistically inclined, ONAGOfly released a tiny 5″ drone specifically for video selfies.
NOTE: I remember hearing at one booth that the FAA is now requiring drone manufacturers to change the flight programming in these units to keep them at safe altitudes. This is, I think, a smart move to prevent problems caused by inexperienced or malicious operators. While this doesn't prevent them from interfering with firefighters and other emergency operations, this is still a step in the right direction.
Most of the robots I saw were focused on the home; especially cleaning things. But, I also saw a number of home "companions" designed to keep someone company; think Siri with feet. Or, ah, wheels….
SUMMARY
While most of CES is aimed at consumers, rather than media professionals, I found it interesting that the consumer industry is already ahead of us in ways consumers can view the content we create.
Share your thoughts on CES – I'm always interested in your opinion.
---