"Because It's Here" Is Not A Good Reason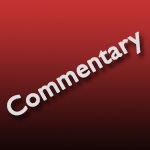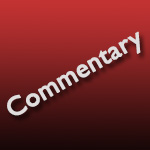 Sometime in the next few weeks, Apple will release macOS Catalina – the latest version of the Mac operating system. Each of us looks forward to the next evolution in technology, but, perhaps we need to temper our enthusiasm. At least for a bit.
Catalina is a major update, notable not only for what it gives, but what it takes away. With this update, we will lose the ability to run 32-bit applications such as the well-loved QuickTime Player 7. We will also lose the ability to run media that use codecs based upon frameworks provided by QuickTime 7.
But, even if nothing was going away, I'd still urge caution before you upgrade.
Last week, Hollywood was brought to its knees with an upgrade to Google Chrome that caused Avid Media Composer – and the Macs running it – to stop working.
Who would have thought a web browser would crash an editing system?
Technology today is highly sophisticated and tightly integrated. Firmware, operating systems and applications are deeply linked. What seemed like a simple upgrade to a web browser was far from simple. In fact, for those editors on a deadline, it became a crisis!
I am sure that Google tested its upgrade prior to release. But who, in any testing suite for a web browser, would have thought to test it against video editing software? It would seem as though they would not connect – except, in the real-world – they do.
I know that Apple has spent years developing Catalina, along with months and months of testing. But, no one really knows what's going to happen until the software is released.
Because all our careers rest on delivering high-quality projects on time, it would be foolish for any of us to upgrade the instant that Catalina is released. It will hurt none of us to wait; at least for a bit.
In fact, my general advice is to wait until the .1 update is released before upgrading. This allows developers and the folks who aren't on deadlines to test the new software, find the remaining bugs and fix them before we update.
Over the years, I've come to dread those emails that start with: "I was just about to export the project I've been working on for two years, when I upgraded the OS. Now, I can't export. What do I do?" Sigh… There's no good answer for that; and it is way too late to say: "You shouldn't have upgraded."
So, to get ready:
Make sure you have found and converted any media that won't play in Catalina
Make sure you have found and upgraded or replaced all the 32-bit applications you rely on
Make sure you FINISH your projects before upgrading. Never upgrade when you are close to finishing any project.
Make sure you have the time to chase problems after upgrading, because problems always crop up.
Then, do nothing until the .1 update is released by Apple. (This idea of waiting after an update is released is good advice in general.)
The downside to waiting is that you won't be able to take advantage of all the new features in the operating system.
The upside is that you are able to keep working while you wait.
EXTRA CREDIT
---