Avid Announces ScriptSync and PhraseFind Return to Media Composer

After almost a ten year absence, Avid today announced that ScriptSync and PhraseFind are updated and returning to Media Composer. Avid recently acquired the exclusive licensing rights to Nexidia's award-winning media and entertainment technologies.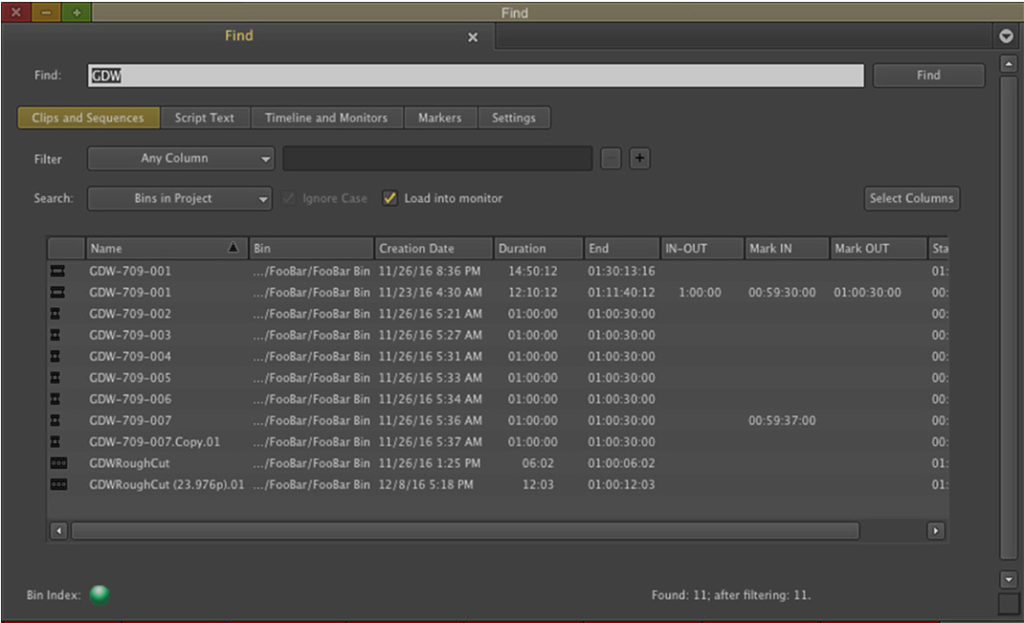 (Image courtesy of Avid. Click to see larger image.)
PhraseFind is a powerful phonetic indexing and search engine that automatically indexes audio media to allow searching for material based on spoken words.
ScriptSync is a powerful dialog search and sync option for Media Composer that eliminates time-consuming manual media searches to quickly find the best take. ScriptSync phonetically indexes all text and audible dialog in a project automatically and then syncs each source clip to its associated line in the script. Once synced, an editor can quickly locate all relevant clips in seconds based on a scene number, page number, or word or phrase search, simplifying comparing performances within the context of an edit.
David Colantuoni, Senior Director of Product Management for Avid Technology, said this morning that he is: "pleased to announce that we are bringing back PhraseFind and ScriptSync to Media Composer. In early 2017 we will introduce updated, feature rich products using the very latest Nexidia phonetic search technology. To complement these upgrades, we are also introducing new pricing with attractive offers on bundles, upgrades and Education licenses."
Both ScriptSync and PhraseFind are being released as full-fledged Avid products. In addition, Avid will also introduce new Nexidia products: Dialog Search and Illuminate.
Upgrades range in price from $149 to $349; the new educational bundle is priced at $49.
For more details, visit the Avid ScriptSync/PhraseFind webpage.
---