Apple Ends All Support for Final Cut Pro 7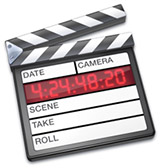 This week, Apple sent notices to registered users of Final Cut Studio 3 (which includes Final Cut Pro 7, DVD Studio Pro, SoundTrack Pro and other apps) that it will not be supported – meaning the software won't run – in the next version of the Mac operating system called "High Sierra."
NOTE: You may not have gotten this notice if, like me, your email address changed after you initially registered the software.
Some websites trumpeted this as the "Death of Final Cut Pro 7." But, truthfully, FCP 7 died five years ago; back when Final Cut Pro X was released. However, like all truly useful software, many of us have continued to use it long after its official demise.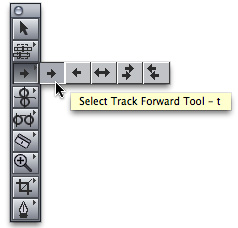 Final Cut is what got me started in this business. First introduced in the Spring of 1999, I started using it in 2002 with version 1.2. That's back when it was still called "Final Cut," the "Pro" was added years later. Since that first release, Final Cut has gone through multiple changes with an entirely new industry springing up around it.
The world we work in today bears almost no resemblance to editing prior to 1990. Then, shooting video required cameras attached to technical support trucks, while editing required massive video tape machines costing a quarter-of-a-million dollars apiece. Film required shooting expensive film stock then using razor blades and glue to edit the finished product. Neither technology was cheap, easily accessible to beginners, or spontaneous.
The introduction of DV cameras and Final Cut changed the world – expanding video creation in areas that no one predicted. Video shooting and editing is now taught daily in elementary schools. Tens of thousands of college students are eagerly pursuing media careers. And the world has shifted from print to video – seemingly overnight.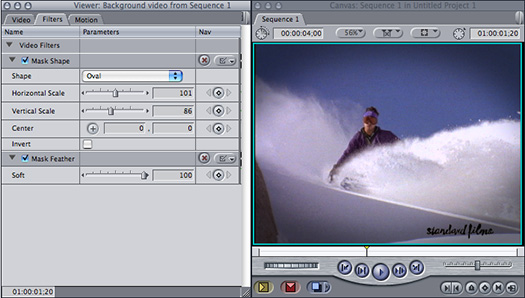 Now the lack of support for Final Cut Studio doesn't mean that any existing copies of the software will stop working. It just means that you won't be able to upgrade to the latest version of the macOS and still run the software you love.
Specifically, you need to hang on to older hardware, running an older OS, for any editing for which you want to use FCP 7. This also rules out using more recent codecs or plug-ins.
On the plus side, there are plenty of alternatives to the program that started it all – Final Cut 7: there's Apple Final Cut Pro X, Adobe Premiere Pro CC, Avid Media Composer and DaVinci Resolve; to name the four most popular professional programs. But there's also iMovie and Clips, both of which run on your phone!

Take a minute to think about that: Over the last twenty years, video has moved from large mobile trucks to smaller DV cameras to cell phones. This doesn't mean that professional tools have died, but, just as the consumer video market exploded with the advent of DV cameras, it has done so again with cell phone video. You only need to glance at any social media post to realize the impact video has on the everyday life of each of us today.
Still, this week seems a good time to reflect on the impact one software program has had on the lives of so many – from movie goers to film makers to the countless developers of utilities and plugins that supported it to… well, just about all of us.
When Final Cut was first released, Apple's advertising slogan was "Think Different." We did – and the world changed because of it. Final Cut is dead – yet Final Cut lives on; and video is more essential to our lives than ever before.
As always, I'm interested in your comments.
---