Another Failure To Communicate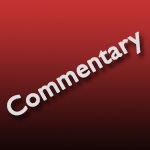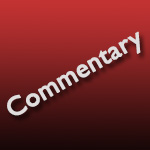 [This commentary was first published in the Digital Production Buzz podcast for March 15, 2018. It has been updated for this article.]
The hardest thing for anyone creating stories for an audience is to think like your audience. This was brought home forcefully to me this last week and I want to share that lesson with you.
The annual NAB Show is exactly three weeks away. However, these few weeks just prior to the event is the time that smaller companies send press releases alerting those of us in the press to their upcoming announcements at the show. They do this to make an impact before the noise of all the other announcements drowns them out.
This last week marked the start of the rush. It will continue to build in volume until it peaks on the first day of the show. Soon, I'll be drowning in literally hundreds of press releases; each pleading for my attention, hoping to get press coverage. No editor can cover everything, instead, we focus on releases that are centered on the markets we cover. For example, I cover independent filmmakers and professional media creators that work outside the enterprise or big studios.
Press releases are written for an audience of informed writers or editors to use in reporting about a new product or service. These releases need to describe the news and explain why it's significant, using words that make sense to their audience. A LOT of time and energy from marketing and PR professionals goes into planning, writing and reviewing the content prior to its release.
Sometimes, especially in technology, the writer of the press release forgets that their role is  to communicate the news and, instead, gets carried away in a fit of geek hyper-speak. Here's an example from a press release I received this morning from a company called Anevia. This is their first paragraph:
"Anevia, a leading provider in OTT and IPTV software solutions, has launched the latest version of its NEA-CDN product created to deliver low latency and broadcast-quality content even during peak viewing times. The new version enables operators to 'go virtual' with an HVM-based AMI for seamless deployment in Amazon Web Services (AWS) – ensuring they can combine all the benefits of NEA-CDN with those of the Amazon cloud; for example, greater flexibility, scalability and cost-savings."
Now, I've been in media for more than 40 years and covering the industry for almost 20 and I have NO idea what they are talking about. The acronyms are opaque and explain nothing. The descriptions could apply to any of dozens of different products. And the phrase "a leading provider…," and it's sister "a global leader in…" are used so obsessively in press releases that they have become meaningless.
This trap, of getting so wrapped up in our subject that we are unable to make sense, is one that all of us who write or make films need to be wary of. We know too much; far more than our audience. It is easy – but fatal – to assume that our audience knows as much as we do. This means that we always need to be careful that what we say and write can be understood by the people we are trying to reach.
We can't touch people's hearts if they don't understand what we are saying – because when we lose our audience, we've lost everything.
This is clearly something the folks at Anevia forgot.
---