AMD Announces New Graphics Architecture

At CES last week, AMD announced their next-generation GPU architecture: Vega. This new architecture is targeted at gaming, professional design and processing massive data sets.
"Data-intensive workloads are becoming the new normal, and the parallel nature of the GPU lends itself ideally to tackling them. However, processing these huge new datasets requires fast access to massive amounts of memory. The Vega architecture's revolutionary memory subsystem enables GPUs to address very large data sets spread across a mix of memory types." (AMD press release)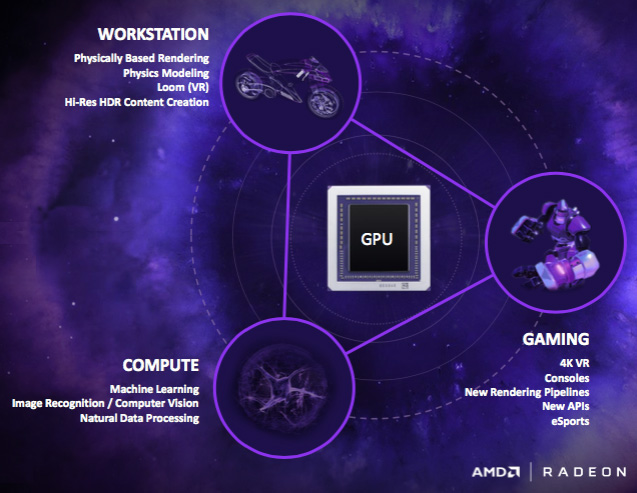 GPUs are increasingly the center of image processing; and not just for video, as the above image illustrates.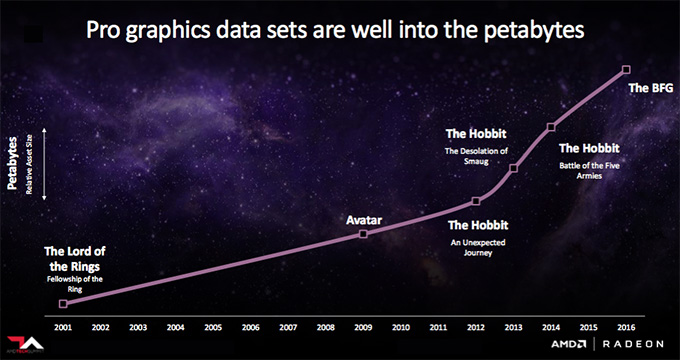 Data created by effects-intensive motion pictures is well into the petabytes!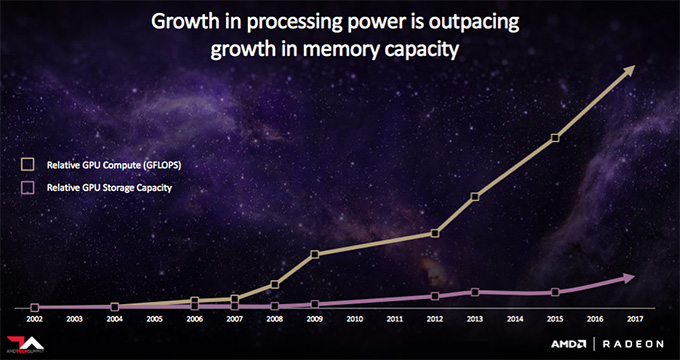 One of the big challenges in GPU systems is not the number of processors, but the ability to access sufficient memory to fill those processors with data. As this chart illustrates, while compute speeds have sky-rocketed, the ability of memory to keep up has fallen behind.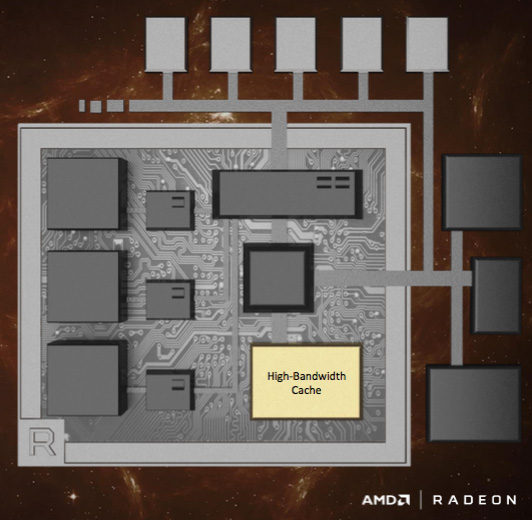 This is the big news behind the AMD announcement: A vastly improved memory architecture. "This radical new approach comes in the form of a new high-bandwidth cache and its controller. The cache features leading-edge HBM2 technology which is capable of transferring terabytes of data every second, doubling the bandwidth-per-pin over the previous generation HBM technology. HBM2 also enables much greater capacity at less than half the footprint of GDDR5 memory. Vega architecture is optimized for streaming very large datasets and can work with a variety of memory types with up to 512TB of virtual address space."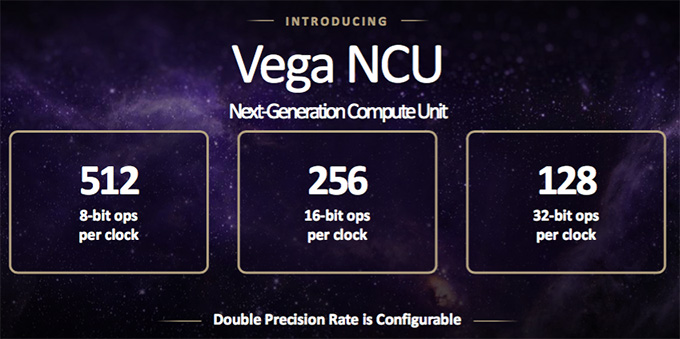 Other improvements include:
Next-generation geometry pipeline
Next-generation compute engine
Advanced pixel engine
Products built around this new architecture are expected to ship in the first half of 2017. No prices were announced.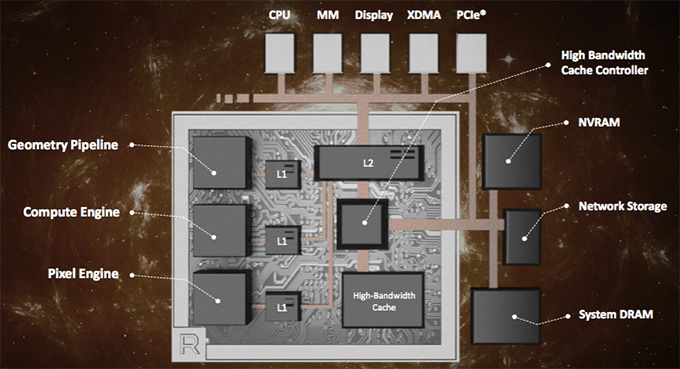 OTHER RESOURCES
---