My Advice To A Young Filmmaker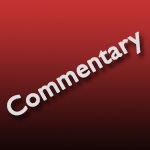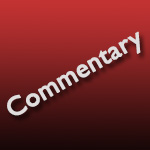 Last week, one of my teaching assistants at USC told me he wanted to be a film director and that he was working to get into the Film School. I asked him: "What do you want to learn in film school?" "How to use the gear," he replied.
Now, USC has a justifiably famous film school, but, I told him that film school is not necessary for success as a film maker. Watching films, analyzing films, deconstructing what makes a camera shot or scene work are all essential steps to becoming a successful director; and that process can be learned in film school – but it can also be learned in your spare time. Film school is great at getting experience creating films and, more importantly, building a network of friends and contacts that with stay with you during your career.
But there is more than one way to get experience creating films. And college, in general, is a great place to find friends.
"Think for a moment," I asked him, "which is more important to a director: how to use the gear or how to work with a cast and crew to create your vision and tell your story?"
"Directing," I suggested, "has far more to do with people skills than technical skills." This doesn't mean that tech isn't important, but that all too often, we think tech is the answer, when it is merely a tool. Even high-budget films have fallen into this trap. Directing is about clearly explaining your vision to others who will help you execute that vision.
He's putting his career on hold for the wrong reason. I told him that he already has an outstanding camera in his pocket. It's his SmartPhone.
"If you want to learn the challenges of directing," I told him, "shoot a short film every weekend – not more than 2 – 4 pages." Put yourself on a tight deadline so you have to think and work quickly. See how framing and camera position affect your story. Discover how to motivate a crew. Learn how to work with actors – especially student actors – to help them find the emotional heart of a scene. Develop your communication and people skills. Analyze your shots. Practice your editing, constantly critique your work; then do it again  and again.
If you get into film school, great. You'll learn a lot. If not, also great – because the things you most need to know to create a great film are learned on the job, not in the classroom.
As you will discover, knowing how to use great tools is one thing. Having a great story that you use those tools to tell is far more important. Great story-telling, not tools, is at the heart of great directing.
As always, let me know your thoughts.
---