Adobe Updates Premiere Pro CS4 to 4.2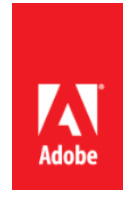 [Update: July 15, 2021. Adobe discontinued Adobe TV several years ago. Today, I got a letter from the folks at Digiarty, makers of VideoProc, with a link to their article on why Adobe TV, and the Creative Suite software, died. It's an interesting read – here's the link.]
I just got an email from Adobe that Premiere Pro CS4 updated to version 4.2 today. I wanted to share their email with you, because it has an impact on Final Cut Pro 7 users.
Adobe writes:
This morning Adobe announced the availability of Adobe Premiere Pro CS4 version 4.2, a free update for existing customers of Adobe Premiere Pro CS4. The new version provides compatibility for Panasonic's AVC-Intra format. Support for AVC-Intra augments Adobe's existing support for tapeless cameras such as RED, Sony XDCAM EX and HD, Panasonic P2, and AVCHD, providing users with the industry's most efficient workflow without transcoding or rewrapping.

Other features include critical updates for leading post-production hardware, including third party IO support, Final Cut Pro import, and other bug fixes. Final Cut Pro 7 users can now transfer projects directly to Adobe Premiere Pro CS4 version 4.2 without conversions or re-rendering, preserving commonly-used effects and transitions.

A data sheet and Adobe TV video are available with more information on this release.

The update itself can be downloaded from the Adobe Updater tool in the software, or at the updates page on adobe.com.

We know many CS4 customers have been eagerly awaiting this update, so please help us communicate its availability to your members.

Future Releases of Adobe Premiere Pro and After Effects, 64-bit Only

As you may have heard, last month Adobe announced that future releases of Adobe Premiere Pro and After Effects will only support 64-bit operating systems. 64-bit operating systems provide video professionals with significant performance enhancements and because of these benefits, the majority have already transitioned to 64-bit capable systems.

A white paper is available to explain more details.
Several things to note here:
1. The improved import of Final Cut Pro projects. Keep in mind that Premiere Pro is the only way to open a Final Cut Pro project on Windows. This can often help when trying to show something to a client.
2. Future versions will be 64-bit only. This means Adobe is also moving to Intel-only systems running Snow Leopard. So, while it still makes sense to avoid upgrading to Snow Leopard for a while longer, witness Apple's release of version 10.6.2 earlier today cleaning up a host of bugs, at some point Snow Leopard is in all of our futures.
3. Adobe is providing increasing support for a wider variety of video formats, including aggressively supporting many of the new tapeless formats.
Adobe is rejoining the editing horse race between Avid and Final Cut. And, like any good race, it will be fun to watch.
Larry
---