Adobe Fixes Critical Premiere Bug with Latest Update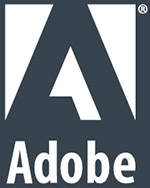 Last night, Adobe released the 11.1.2 update for Premiere Pro, fixing a major bug in its Media Cache management. Prior to this release, activating that feature risked deleting all media files.
"The most important change with 11.1.2 is addressing issues introduced with the Media Cache management feature (added in 11.1 and already updated with 11.1.1). While 11.1.1 restricted cache management preference to be applied to files within the Media Cache folder structure, 11.1.2 will only apply the preference to media cache files of a known file type (such as *.pek, *.ims and *.cfa). Only those files will be deleted according to the cache management preference. The folders they are in will remain on the system. Additionally, the Media Cache management will be off by default." (Adobe's blog)
Additionally, a wide variety of other problem areas were fixed, including:
Graphics and Text Editing
Stability and Performance
Formats and File Support
Effects
And a variety of other fixes scattered through the program
Adobe recommends all users upgrade to the latest version immediately. The update is free and available through Adobe's Creative Cloud software.
EXTRA CREDIT
Here's the link to Adobe's blog detailing all the changes.
---