Adobe Announces New "Make The Cut" Editing Contest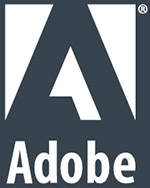 Adobe is partnering with Imagine Dragons to create a new "Make The Cut" editing contest to celebrate the 25th Anniversary of Adobe Premiere Pro.
Here's the deal: Adobe is making raw footage from the music video for Imagine Dragons new hit song "Believer" available to the community to edit their own version of the video, for a chance to win US $25K dollars and other awards and prizes.
The contest starts today – March 14. The deadline is April 8, 2017.
THE DETAILS
Download exclusive, uncut music video footage and work with Adobe Premiere Pro CC to create your own edit of the video for their new hit song "Believer." You'll have 25 days to make your cut and show the world your editing chops—deadline is April 8th.
A panel of luminary judges—including the band, editor/director of "Believer" Matt Eastin, Adobe CMO Ann Lewnes, and top editors Kirk Baxter, Billy Fox, Vinnie Hobbs and Angus Wall—will select the ultimate winner of the $25,000 Grand Prize and bragging rights.
We're also awarding bonus prizes of $1,000 each and a year-long subscription to Creative Cloud for four special categories: Fan Favorite, Most Unexpected, Best Young Creator, and Best Short Form.
And one special bonus prize of $2,500, a year-long subscription to Creative Cloud and 25 Adobe Stock credits for the cut with the best use of supplied Adobe Stock clips.
THE LINK
Here's the link to the website: MakeTheCut.adobe.com
---