A Tribute To Norman Hollyn – Editor, Teacher, and Irreplaceable Friend.
I was stunned at the news this week of the passing of Norman Hollyn. I've been trying to write something since I first heard the news, but, truthfully, there's nothing I can write that adequately describes him.
Norman was a frequent contributor to the Digital Production Buzz, a professor at USC, a film and music editor, and an inveterate lecturer at schools around the world. But, most of all, he was a good friend.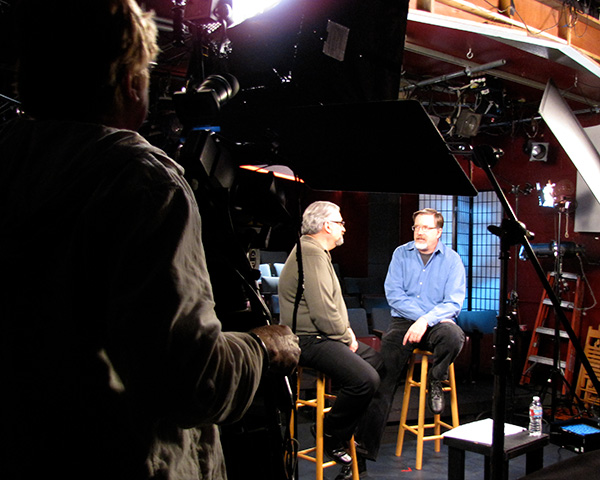 I first met Norman in the summer of 2008. He invited me to lunch and, as we chatted, he said: "We should work together." From that initial conversation came "2 Reel Guys." This 32-part web series, which Norman wrote and we both hosted, taught the basics of filmmaking in short, ten minute segments. His goal was to share his knowledge of filmmaking with people who couldn't afford to go to film school. And, as you watch, you see his love of the craft sparkle through every episode.
The series took five years to fund, develop and produce. Every few months I'd find myself sitting at Norman's dining room table collaborating on scripts for the next series of shows. We started out designing webisodes, but what these dining room table sessions became for me was a master class in filmmaking. I focused on technology, while Norman focused on story. As the series progressed, I realized just how on-target Norman was.
If you want to see Norman in action, watch any episode at "2ReelGuys.com." You'll see a master talking about a subject he deeply loves.
Norman loved teaching. He taught his students, he taught our audience and, most of all, he taught me. He taught all of us to tell stories – by being a great story-teller himself.
Over the years, I invited Norman to guest lecture for my classes. His passion and knowledge and humor never failed to impress. (I took notes like a student and shamelessly stole his ideas for future lectures.) He's been on the Digital Production Buzz 14 times, the most recent being last November, sharing his love of story-telling and film.
In the tributes I've read of Norman over the last few days, they mentioned his skills as an editor – and he had feature films to his credit. They mentioned his lectures – and he delightedly traveled the globe teaching. (In fact, he was in Tokyo when he died.)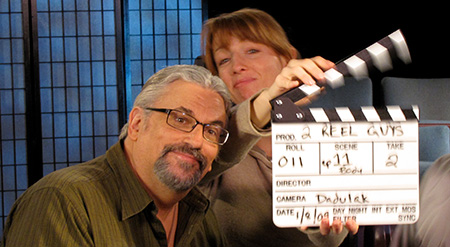 But it was his all-encompassing warmth that I remember the most. His kindness in answering student questions. His gentleness working with the crew during our long days of shooting. And his sense of humor. He had a career to be proud of, but he never took himself seriously.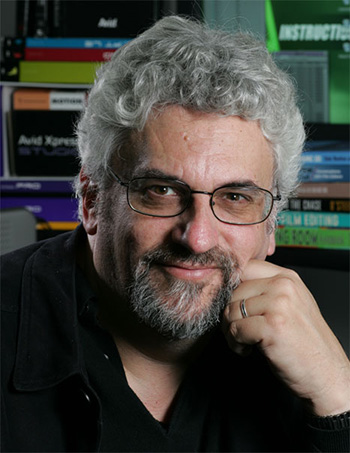 I sent him an email the day he died, inviting him back on The Buzz. I was looking forward to chatting with him.  It was not to be.
Today, as I write this, his voice echoes in my head: "Larry, it is ALL about story!" His work lives in our hearts, on the web, in his writings and in his students. It is reassuring knowing we are surrounded by his legacy.
To his wife, Janet, and daughter, Elizabeth, I send my deepest sympathy. Norman was unique and he will be deeply missed. By all of us.
Norman, it was an honor working with you. May you rest in peace.
---