YouTube: Filmmakers Presumed Guilty Until (Maybe) Proven Innocent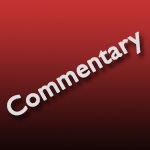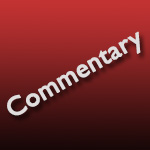 [ The following article, along with comments from Smartsound and Shockwave-Sound, was written by Tony Fleming and published with his permission. ]
Larry, you have helped me out in the past with problems but this is not one of those situations. It is something of which I think you need to be aware, assuming you are not already.
I am responsible for nearly all the 144 videos uploaded on the You Tube channel for Flemingyachts.com. We have just under 65,000 subscribers and several of the videos have well over 1,000,000 views. The videos range from a few minutes to just over one hour.
I get many comments every day and many of them say they are the best they have watched on You Tube for the photography, story telling, narration and music. I mention all of this not because I have a swollen head but to prove context and to show that we are not a fly-by-night outfit.
I have always purchased all the music in all my videos from legitimate sources. eg: Smartsound, Shockwave-sound, Magnatune, and Pond5. My videos are now being attacked by a blizzard of copyright claims from people who are claiming copyright on pretty well every piece of music on pretty well every video posted on You Tube. Things really came to a head in the last couple days over one particular video which runs for 1 hour and 2 minutes. This video was made and posted in 2009.
There was a claim made against a piece of music which ran 81 seconds. The music was originally purchased under the title of Irish Reel from SmartSound. The identical track for which copyright is being claimed has been re-named Kilfenora Reels. I filled in the five page dispute which was rejected by the claimant and You Tube told me that if I didn't remove the music/video within one week they would issue a copyright strike against our Youtube account. I had been receiving complaints in the comments about the amount of ads in this video so I watched it and found that You Tube had virtually destroyed it with 12 advertising video segments interrupting the playing of my video in addition to six lower third display ads and, of course some advertising rubbish before the video would start playing! So You Tube and the advertisers are making revenue off my video from these ads.
Larry adds: Note that Anthony has to appeal the take-down notice NOT to an unbiased third-party, but to the person making the original claim. This is neither fair, nor likely to prevent additional abuse. A fraudulent claimant has every reason to be unhelpful.
I decided to remove the 81 seconds of disputed music by importing the MP4 version into Final Cut and doing some minor editing. I then exported the revised version. I deleted the existing version of the video and uploaded the new version with a different URL and a slightly modified title — A Single Step. Venture II in Europe (Revised).
The result was that the revised video had 5 new copyright claims even before upload processing was complete! I haven't checked but I believe that is every piece of music in the video. You Tube won't even publish the video on line until all the copyright claims have been settled. They say that monetization will go to the copyright claimants. I know that all the music came from Smartsound.com because the original video was made in 2009 and I wasn't purchasing music from any other source at that time. The titles for each music track has been changed so it is a miserable, time-consuming task to try to match the new title with the original from among hundreds of music tracks. I have disputed every one of the claims but I know that will lead nowhere – except renewed threats.
So now You Tube has effectively made it impossible even to adjust to already-phony copyright claims. Copyright claimers clearly automatically target every new video uploaded – especially the longer ones – in the hope that that the creator will find it too onerous to dispute every track of music in every video and they will be able to benefit from ad revenue from someone else's work. The fact that to go to the trouble of purchasing legit music from legit sources does not provide protection from these scams places the business model of those content providers at risk.
For myself, I have made the decision that I will never again upload a video onto YouTube. From now on I will stay 100% with Vimeo but, as we know, they have a fraction of the viewership of You Tube – primarily because so few people know they even exist.
I'm sorry this is so long. As I said, I don't expect you to actually do anything but I did want you to know just had bad the situation has become.
– – –
Tony reached out to Bjorn Lynne with Shockwave-Sound and 1SoundFX.com, who replied:
Hi, Tony. I understand your situation. And that's frustrating. Nobody foresaw this Content-ID stuff 15 years ago.
At least, if it's music you got from us at Shockwave-Sound, I can help you and I have never not been successful in getting a claim released for a customer.
If you are in doubt about whether you got a piece of music from us, you can always contact me and I should be able to find out for you. You can also log into your user-account at Shockwave-Sound and find a list of all your past orders there.
– – –
In addition, Martin, at Smartsound added:
Thanks a lot for your mail. I explained the matter to BMG and they told me they would directly release that video… due to the fact that the music itself is public domain and the claim was probably a false positive.
So, I wonder why they never released it?
Please provide me with the details on that claim (screenshots, e.g.) of all music tracks within one of your videos so we can hunt this down — it is simply not acceptable that YouTube/3rd parties claim whatever they want and we willet your channel on their allowlist and ask them to remove that content from Content ID.
Recently, we even experienced sound effects getting claimed, which is against all YouTube policies. We also started involving our law firm to get those claims disputed as it seems to be the Wild West in a way.
Anthony responded to Martin:
Many thanks for your prompt reply. I will try to attach everything I can re the latest five claims. The problem is that, as in the case with Irish Reel, the claimant changes the name of the music. Previously I have had to resort to recording each piece of suspect music on my iPhone and then compare with hundreds of tracks in my music library trying to find a match. This can take hours and, frankly, I have grown weary of it!
I should tell you that we have never been interested in monetizing our videos. We hated the idea of crappy ads appearing before the video played. A few months ago, YouTube said they were going to place ads on all videos whether the creator wanted them or not. After suffering this for a while, we made the decision to monetize our videos on the basis that if someone was going to earn money from our videos (like it or not) we may as well get some of it. Our videos have been monetized for August and September but we made the decision yesterday to reverse this decision.
The problem is that I don't believe this will solve the current problem because we experienced it – albeit to a lesser degree – before we monetized.
– – –
Larry adds: Thanks, Tony, for sharing your letter. I agree, this is an increasingly scary situation. I did not realize how YouTube assumes that every claim is legitimate and then makes it very, very difficult for filmmakers who properly purchased rights to the music they use to get their videos approved.
It is ridiculous that YouTube has you contact the person making the claim for redress. As if that will deter scammers. Instead, it seems YouTube takes the easy way out by removing all videos, then compounding the problem by offering invisible customer service for creators to fix problems.
For other filmmakers reading this, PLEASE prevent problems when posting your movies:
Use only music for which you purchased the rights
Track every piece of music in your program, including title, source and timecode location
Learn how to appeal a take-down ruling from YouTube
Keep your notes permanently
Feel free to share your experiences – and solutions – in the comments below.
---
Bookmark the
permalink
.