Apple Final Cut Pro X: 3D Moves on Stills [video]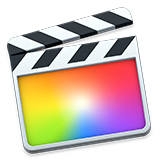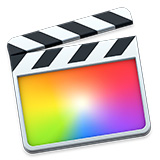 [This is an excerpt from a recent on-line video webinar: "Working With Stills in Apple Final Cut Pro X" which is available as a download in our store, or as part of our Video Training Library.]
COURSE DESCRIPTION
This webinar was suggested by a newsletter reader who wanted to learn tips for efficient ways to work with lots of photos in a project.
So, this week, we take a detailed look at working with stills inside Apple Final Cut Pro X. What you'll discover is that the challenge with stills is not the editing, but the preparation and organization. This webinar covers:
Image Basics
Repair Images in Photoshop
Organize Files in the Finder
Images & Final Cut Pro X
Ken Burns vs. Keyframe Moves
Create Moves with Multilayer Graphics
Summary
In this webinar, join host, Larry Jordan as he illustrates everything you need to know about prepping, organizing and editing stills in Final Cut Pro X.
In this short, video excerpt, learn how to create the illusion of a 3D camera move by converting a still into a multi-layer Photoshop graphic, then animating it.
---
Create a 3D Camera Move on a Still
TRT: 6:08 — MPEG-4 HD movie
---
Our website offers lots more video training in our store.
---
Bookmark the
permalink
.