Using Layered Photoshop Files in Final Cut Pro X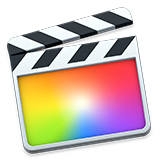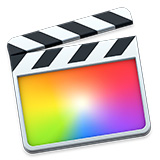 Unlike "normal" still images, working with a layered Photoshop (PSD) file in Apple Final Cut Pro X provides a variety of options that can be useful in a video edit.
The good news is that this process uses techniques with which you are already familiar. Let me illustrate.
Here's the image in Photoshop. It consists of four layers:
Layer 1 – River background with text
Layer 2 – Fishing village with text
Layer 3 – Balloon with text
Layer 4 – Title
Importing this file into Final Cut is the same as importing any other clip.
COOL NOTE: I imported this file into Final Cut, then noticed a few style problems that I wanted to fix. I opened the file in Photoshop – while it was still open in Final Cut – and tweaked the image. When I saved it, it was automatically updated in Final Cut. I didn't need to reimport the file to reflect the changes. I'd forgotten that all links in Final Cut are dynamic!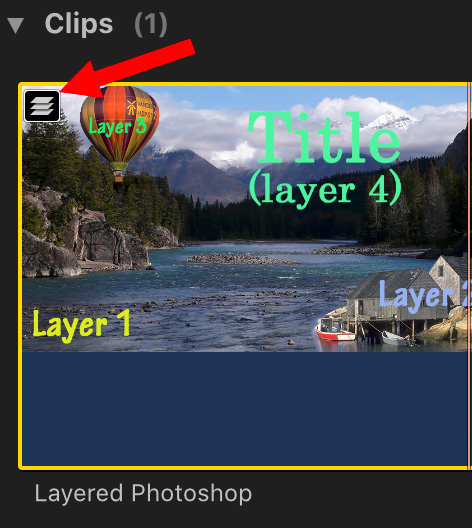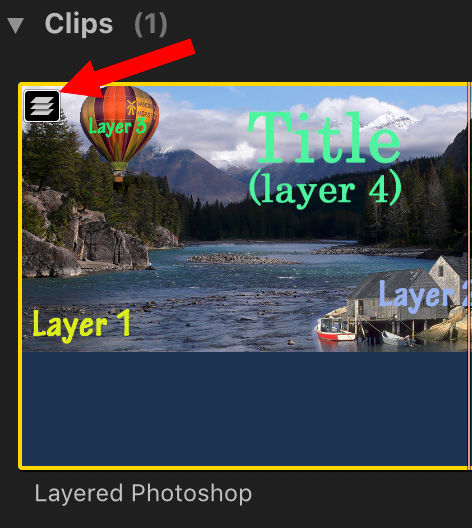 Final Cut flags layered Photoshop files with a special "stacked pancake" icon in the top left corner of the clip. This visual indicator makes it easier to spot Photoshop files in the browser when you are in thumbnail view.
ACCESSING THE LAYERS
There are two ways you can access the individual layers within a Photoshop clip:
From the Browser
From the Timeline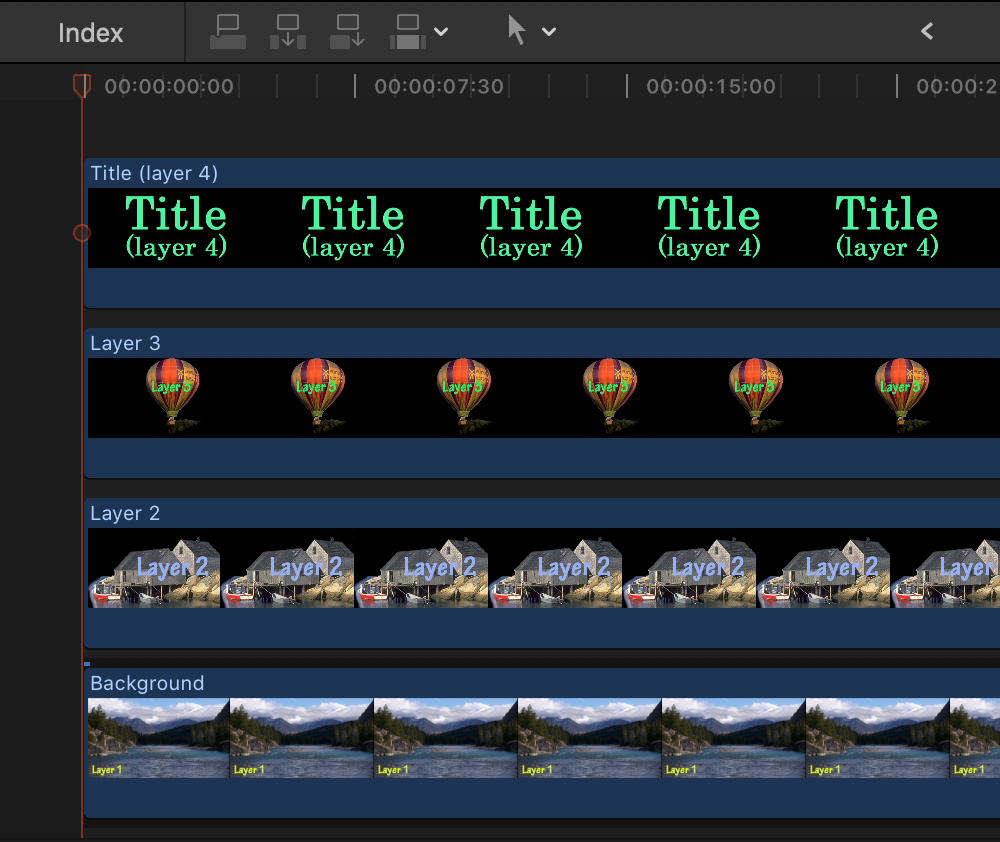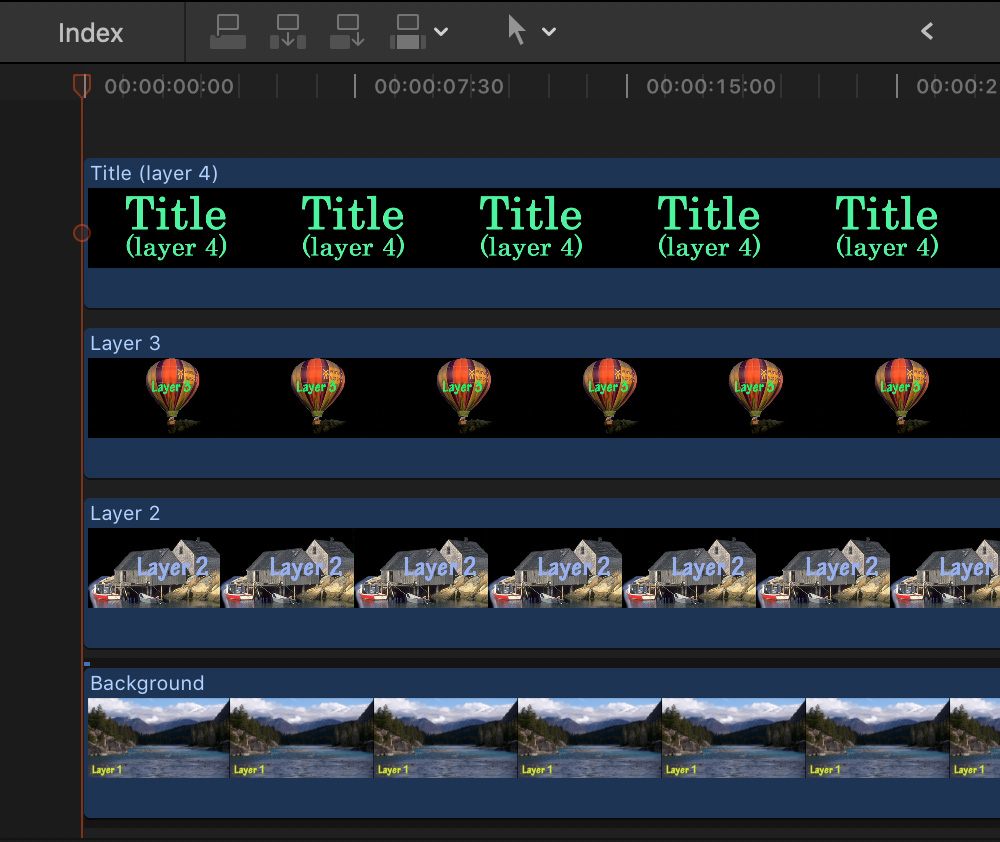 To view the individual layers in an image, double-click the thumbnail (browser) or clip (timeline). Each layer is then displayed as a separate layer in the timeline.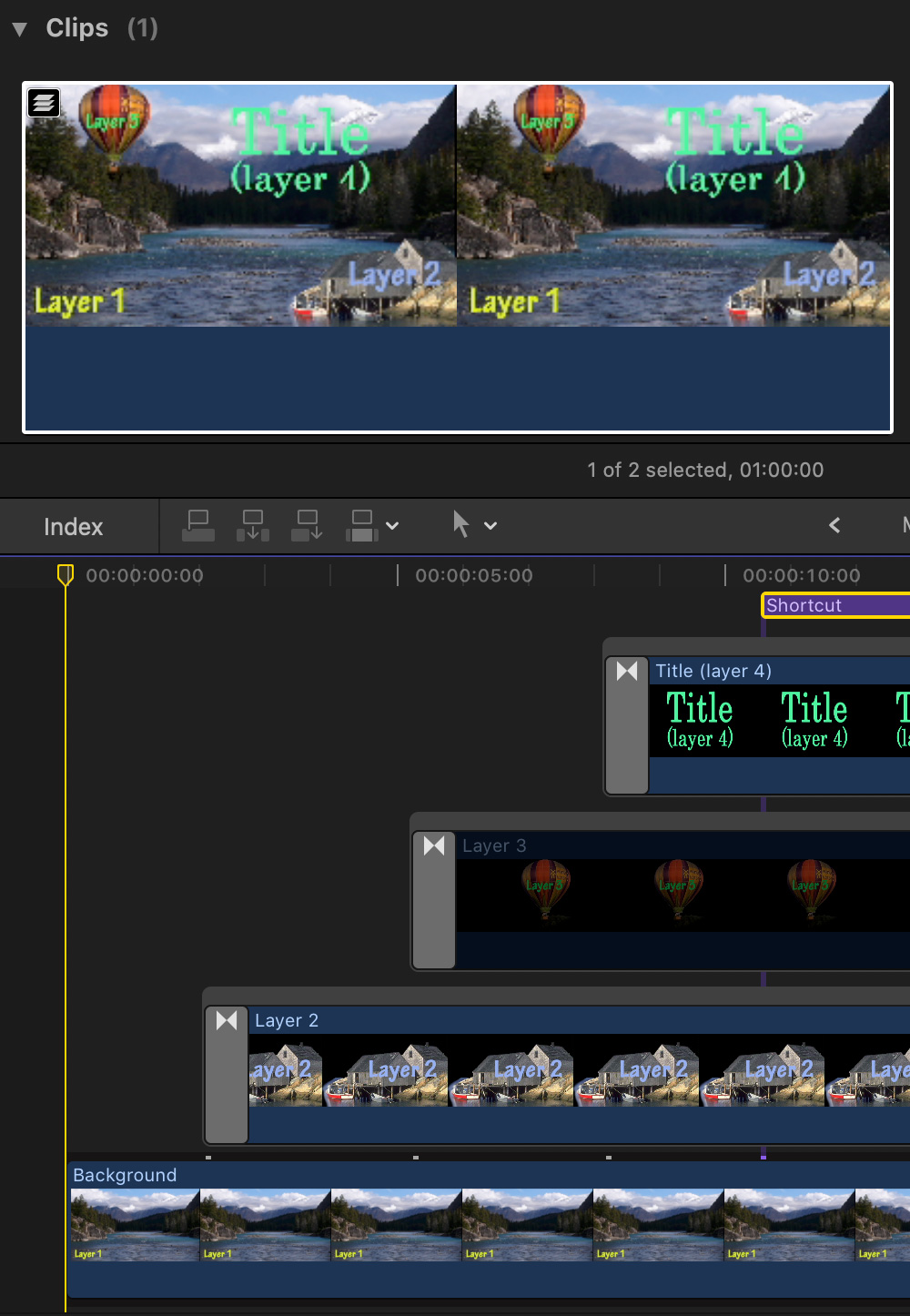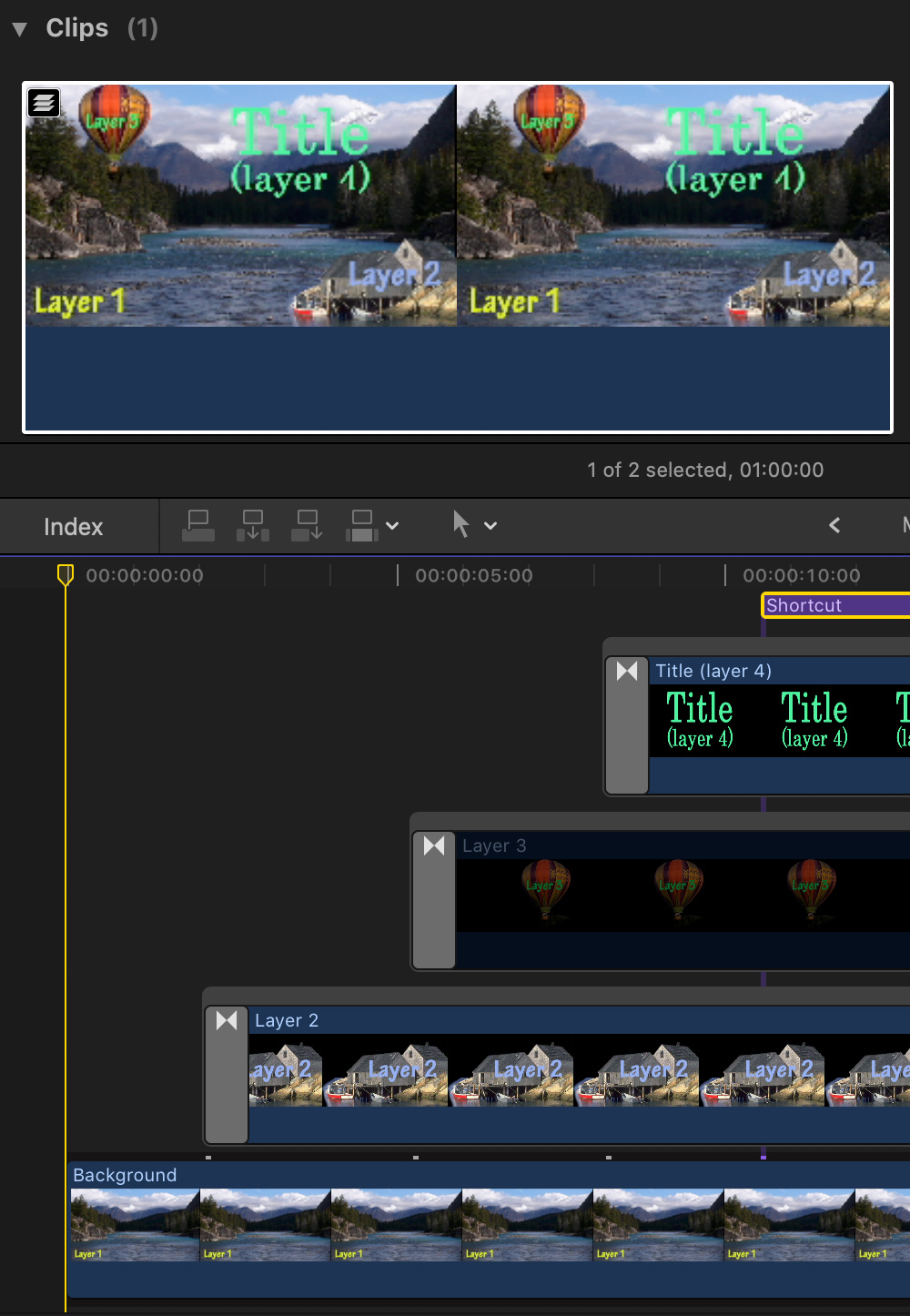 Once the image is "opened" in the timeline, you can, as illustrated in the screen shot above:
Make layers visible or invisible (Type: V)
Change the timing of when a layer appears (Trim an edge)
Modify the duration of each layer independently
Add transitions
Add effects or animation to individual layers
Even add new material – such as another title or inset image – by placing it on a higher layer inside the Photoshop image
Delete a layer
The flexibility manipulating individual layers provides is essentially limitless.

To close the image, either open a different project into the timeline or click the left Timeline History button to go back to where you were.
BONUS
When modifying Photoshop images stored in the browser, any changes you make will be applied each time you edit that image into the timeline. Think of this as the parent image.
When modifying Photoshop images edited into the Timeline, you are only modifying that one iteration of the image. Think of this as a child image.
---
Bookmark the
permalink
.