Why Join our Video Training Library?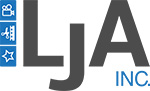 Why should you become a member of our Video Training Library?
Over 1,400 movies online 24/7
Focused on media production and post-production
Updated every week with new titles
Industry-leading
Accessible worldwide
Affordable
There's nothing like it in the industry.
Currently, our Library contains over 1,400 movies covering creativity and video production, along with Adobe and Apple software. While many of these titles are available in our store, a number are exclusive to the Library. These include in-depth training on Adobe Premiere CS6 and Final Cut Pro X 10.1, as well as our extremely popular "Ask Larry Anything" question and answer sessions.
This article explains why you should become a member of our Video Training Library.
KEY BENEFITS
The biggest reason to become a member is that you will save money. Membership starts at $19.99 per month. This is less than the cost of a single webinar, yet gives you access to all 1,400 movies.
If you purchased all the webinars currently available in our store, you'd spend over $4,500. For less than $20 per month, you get streaming access to all of them! And, to help you find exactly what you need, our online library is fully searchable.
Another key reason to become a member is that our training is complete. Unlike YouTube, which features highlights and individual demos, our training is complete. It starts at the beginning and explains every step along the way until you master the software.
Another benefit our training has over YouTube is that it is better organized, more in-depth and more complete. I've been teaching for decades, I know the spots where students have trouble and where they don't. All my training reflects this experience in how I organize and present the information.
Other websites cover a broad range of software; we don't. We focus intensively on audio and video applications, media production, and the tools that revolve around post-production. There's no fluff here, just solid information you can apply immediately in your work and career.
Finally, our Video Training Library is accessible via the Internet anywhere in the world. We have subscribers in more than 100 countries accessing the Library 24 hours a day, seven days a week. As long as you have an Internet connection, you are in.
JOIN TODAY
If you aren't yet a member, now is the perfect time to join. We post new content to the Library every week, include exclusive training you won't find anywhere else.
The price is affordable: $19.99 per month, with a minimum commitment of three months. After that, stay as long or as little as you like.
The benefits of our Video Training Library are low-cost access to a vast, in-depth, focused collection of media training.
And, by becoming a member, you enable us to continue developing more and better training into the future.
If you are already a member – thanks. If not, I encourage you to join today.
Here's the link: http://www.larryjordan.com/memberships
Thanks.
---
Bookmark the
permalink
.