Which to Pick: Mac Pro or iMac?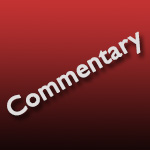 I've written detailed articles that look at the Mac Pro –  the 5K iMac – and the latest iMac.
In this article, I want to summarize the differences between the two systems and provide my recommendations on which to choose for your projects.
EXECUTIVE SUMMARY
If money is not a big concern, don't waste any more time – get the Mac Pro. While the 12-core system provides maximum bragging rights, the 8-core system is a better value with great performance.
If your budget is constrained, get an iMac. It is outstanding as an editing system and, while not as fast in video compression or rendering, what you lose in time you'll save in dollars.
MAC PRO COMPARED TO IMAC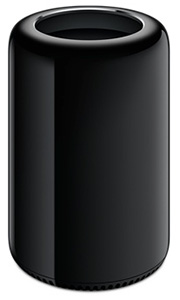 When you compare a Mac Pro to an iMac:
The Mac Pro supports smoother playback of unrendered timelines
The Mac Pro has a faster internal drive
The Internal drive of the Mac Pro supports more multicam streams for multicam editing
The Mac Pro supports up to 64 GB of RAM vs. 32 GB on the 27″ iMac or 16 GB on the 21″ iMac.
The Mac Pro supports up to 12 cores for processing vs. quad-core on the iMac
The Mac Pro has 6 Thunderbolt ports vs. 2 on the iMac allowing more I/O connectivity
The dual-GPUs of the Mac Pro make it faster for all GPU-accelerated tasks
You can add add more VRAM, up to 12GB total, for applications that take full advantage of both GPU; such as DaVinci Resolve, Final Cut Pro X, and Premiere Pro CC.
NOTE: Applications need to be modified to take advantage of both GPUs. Simply having them installed on your system does not mean that apps are using them.
WHICH TO BUY?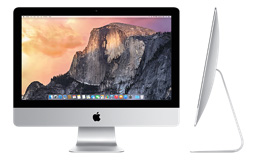 Both systems:
Edit up to 4k media equally well
Play back rendered sequences equally well
Import and output media at the highest possible quality
Edit and mix audio equally well
Handle business tasks equally well (though the Mac Pro is overkill for business apps)
The Mac Pro is a better choice for:
Multicam editing with more than four streams of video
Video compression and transcoding
Complex effects requiring lots of rendering
Editing and color grading RAW  or uncompressed media
The iMac is a better choice for:
Editors on constrained budgets
Editing single-stream video (i.e. typical film-style editing)
Editing HD video, where the power of the Mac Pro is less needed
Where you want to see a full, pixel-accurate, 4K image on the screen (5K iMac only)
Both systems are designed for media editing and whichever system you get will do a great job. Its only a question of speed.
---
Bookmark the
permalink
.