When Should You Upgrade to macOS Ventura?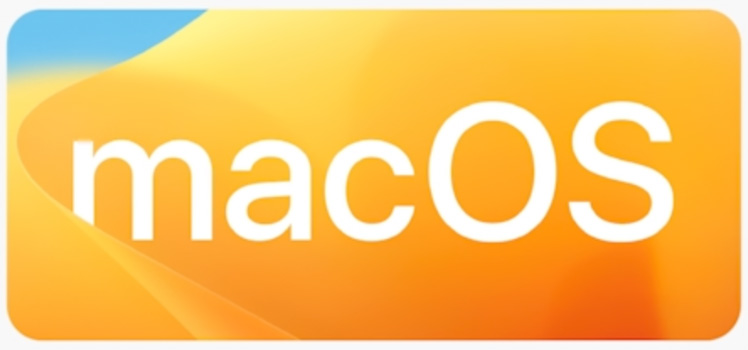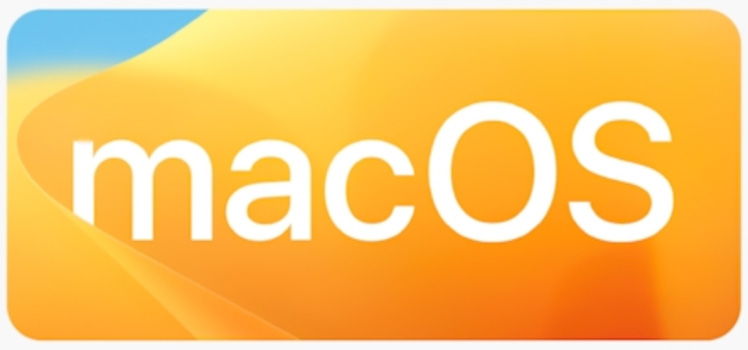 Sometime in October, Apple will release the latest version of the macOS: Ventura. First announced at the 2022 WWDC in June this version, like every macOS update, features a variety of new features and apps.
Still, while this is exciting, the bigger question is: When should we upgrade?
The answer is: Not immediately.
If we look at iOS 16 as an example, Apple released iOS 16.0 just before the iPhone 14 shipped. Then, the day the iPhone was released, Apple also released a 16.0.1 update, while rolling iOS 16.1 into beta. In other words, Apple is rapidly evolving iOS 16 as the market discovers problems with the software. These rapid updates are an excellent indicator of Apple's commitment to creating an OS that works. But it plays hob when trying to meet deadlines.
As media creators, our job is to deliver video programs on-time and on-budget, not to beta test software. To this end, my long-standing recommendation is to wait until Apple releases at least the .1 update to any new version of macOS. (In the case of Ventura that would be 13.1) With macOS Monterey, I waited until version 12.2, because there were so many bugs reported in earlier versions of that OS.
There are no features in Apple Final Cut Pro, Adobe Premiere Pro, or Avid Media Composer that suddenly become "unlocked" with the release of macOS Ventura. So, waiting won't cost you anything.
BUT…
In the past, my update recommendations centered around waiting for a few months to allow Apple to fix bugs in the OS before updating. But this advice is now complicated by the rampant proliferation of ransomware and malware targeted at all Internet-connected devices.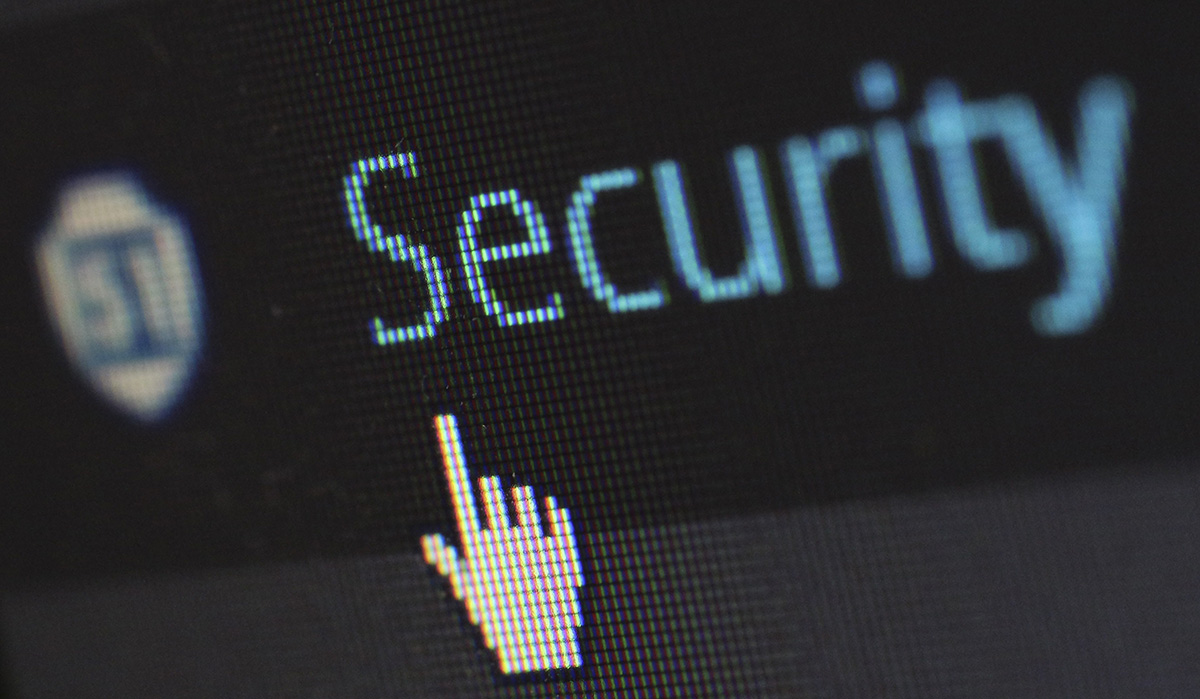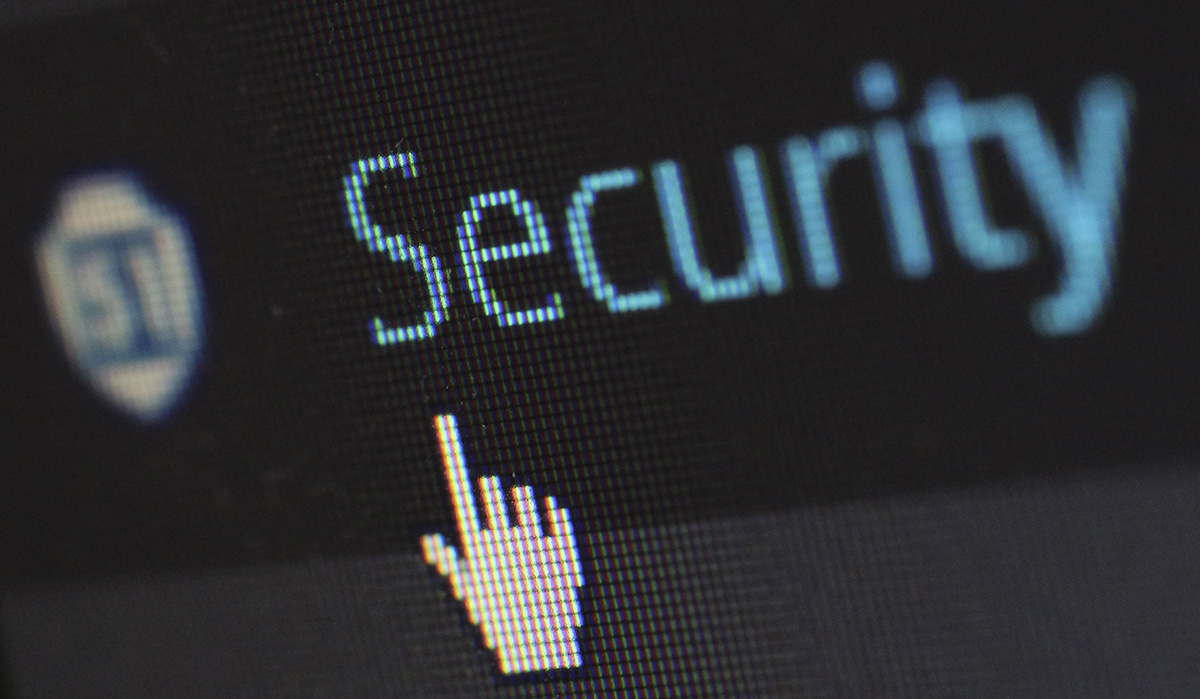 It is no longer safe to let any computer connected to the Internet to get too far behind the upgrade curve. Yes, your software will still run perfectly, but your computer may become increasingly vulnerable to attack.
What I learned recently was that Apple is now actively protecting "our devices against attacks using a variety of tools:
"Prevent launch or execution of malware: App Store, or Gatekeeper combined with Notarization
Block malware from running on customer systems: Gatekeeper, Notarization, and XProtect
Remediate malware that has executed: XProtect
"Apple issues updates for XProtect automatically based on the latest threat intelligence available. By default, macOS checks for these updates daily. Notarization updates, which are distributed using CloudKit sync are much more frequent." (Apple support)
XProtect anti-malware software was first released by Apple in 2009, along with macOS Snow Leopard (10.6). This software is enabled by default and Apple automatically updates it in the background without you needing to do anything.
Apple support continues: "XProtect checks for known malicious content whenever:
An app is first launched
An app has been changed (in the file system)
XProtect signatures are updated
When XProtect detects known malware, the software is blocked and the user is notified and given the option to move the software to the Trash." (Apple support)
On my system, the latest update occurred August 19, 2022 to version 2162.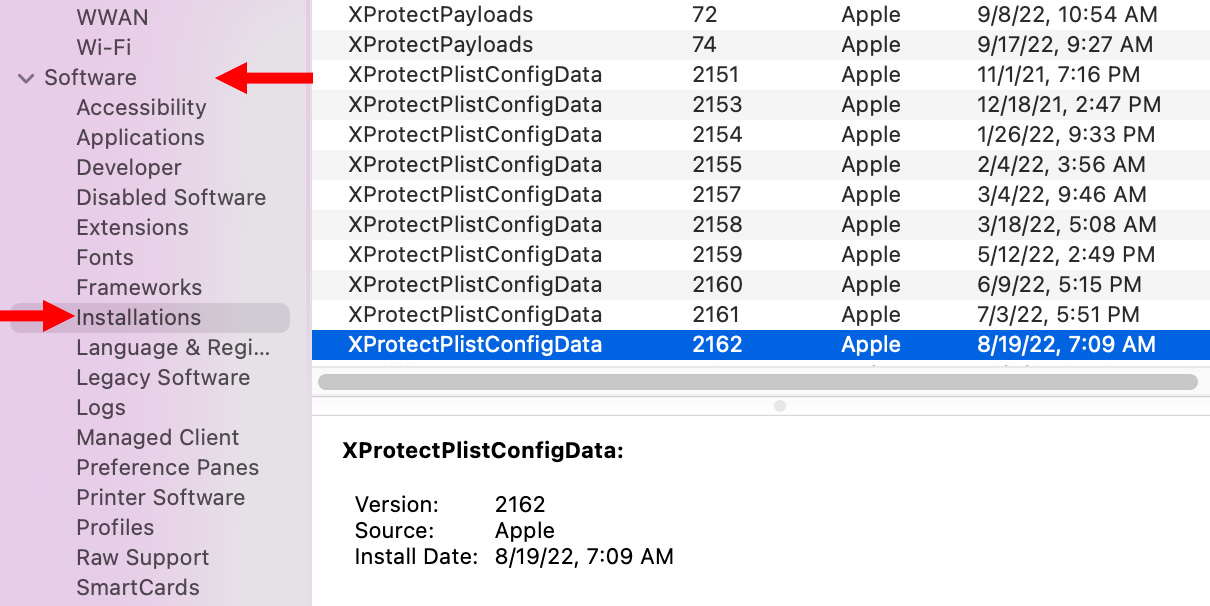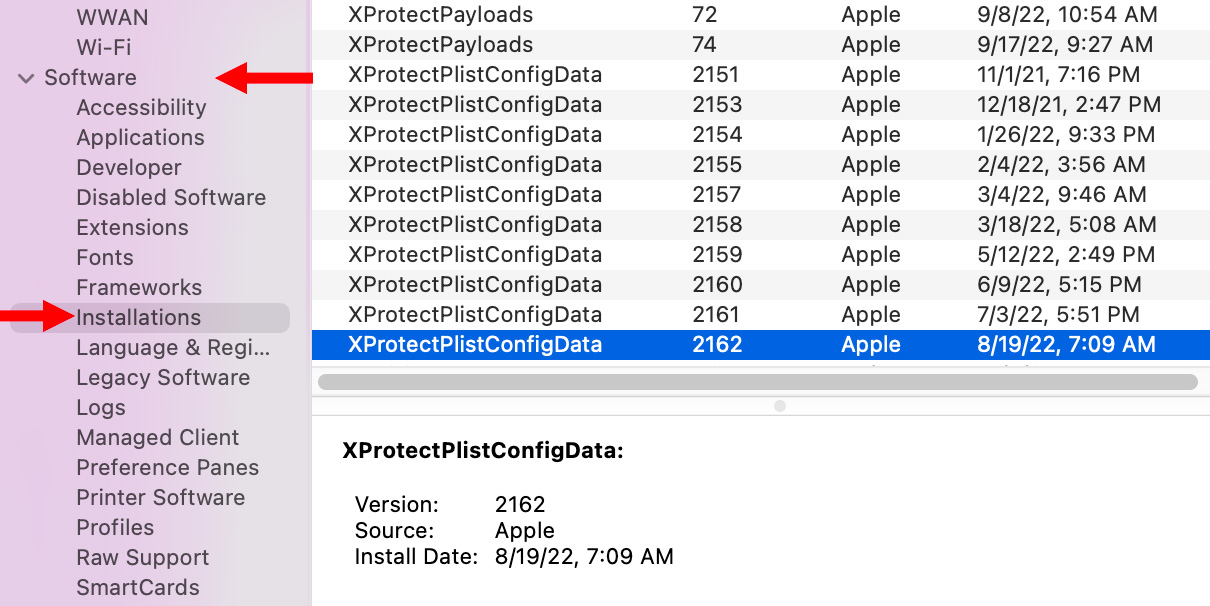 To see what version of XProtect you are running:
Go to the Apple menu and choose About This Mac
Click System Report
Click Software > Installations and scroll down to XProtectPlistConfigData (there will be several versions of this)
Look for the highest-numbered version and click it
The details are displayed below, as illustrated in this screen shot
WHY WE CARE
The reason I mention these security features is to point out that Apple is actively updating the security of our computer in the background as threats arise. This is good in that security protection is as current as possible. This could be a concern, however, if your system suddenly starts acting flakey for no reason. It could be an infestation of malware, or a poorly-performing security update.
If your editing computer is not connected to the web, you can rest easy. Malware can't attack a stand-alone computer.
But, if you are connected to the web, you need to balance the need for a stable version of macOS against the need to stay current against security threats. By using XProtect, GateKeeper and Notarization, Apple is enabling our systems to stay secure without also updating the entire operating system.
You can decide for yourself the best time to update, but I would strongly suggest waiting  after the initial release before you upgrade any system that you rely on for meeting deadlines. Read the trade press and see what problems are reported and whether they would affect you.
For now, I'm staying with the latest version of macOS Monterey (v. 12.6) and waiting until at least the 13.1 version of macOS Ventura is available. Just in case.
EXTRA CREDIT
Here's an Apple Support document that discusses Apple Security in more detail.
---
Bookmark the
permalink
.