What Is H.265?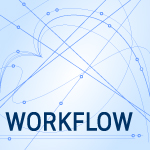 One of the key new codecs for all of us in 2015 is H.265; also called HEVC. The reason media professionals need to learn about this is that it will, fairly quickly, replace H.264 as the codec of choice for the web.
BACKGROUND
HEVC (High-Efficiency Video Coding) started development in 2007, with the standard formally published by the ITU-T on June 7, 2013.
What publishing this spec meant was that H.265 was firm enough that developers and hardware manufacturers could finalize their initial HEVC products. However, finalizing a spec is not the same as releasing a product.
After the initial flurry of press interest, the HEVC spec continued to evolve. 2014 saw the release of the second version of the standard supporting higher bit-depths, 4:2:2 and 4:4:4 chroma sampling and scalable extensions. Work is continuing on support for 3D video.
According to Wikipedia, "On September 29, 2014, MPEG LA announced their HEVC license which covers the essential patents from 23 companies. The license is US $0.20 per HEVC product after the first 100,000 units each year with an annual cap."
WHY THIS CODEC IS NECESSARY
Video files are huge. Even compressed video files are enormous. H.265 was designed to reduce cellular network congestion, improve compressed image quality, and decrease bandwidth costs when streaming media.
NOTE: According to tables supplied by ITU-T, at the same bandwidth, we should see a file size reduction of around 40%, when compared to H.264.
Additionally, H.265 supports image sizes up to 8K (8,192 x 4,320 pixels).
Another big benefit, to producers, is the H.265 supports parallel processing, something that H.264 does not natively support, which means that compression will take full advantage of multiple processors, cores, and graphics processing units (GPU) allowing us to compress files far faster than we can today.
WHERE WE STAND NOW
The overall roll-out is slow. First, because AVC and H.264 are well-entrenched in hardware decoders. Second, because in order to use HEVC we need full support for encode (compression) and decode (playback). There's nothing worse than compressing your latest opus only to discover that your clients can't play it.
Currently, a number of devices support, or have announced support for, HEVC decoding (playback) including:
iPhone 6 and iPhone 6 Plus
Android Lollipop
Windows 10 (scheduled for release in 2015)
4K Blu-ray Discs (summer 2015)
WHAT WE CAN USE TO CREATE THESE FILES
Currently, the following software supports H.265. (This is not a complete list.)
DiVX
Handbrake Mac (v.0.10)
Main Concept TotalCode Studio
Sorenson Media Squeeze Pro
Wowza Media Systems
Adobe has said that they don't have plans to support H.265 for the next 3-6 months. (However, that may change around the time of NAB when Adobe traditionally releases a major upgrade to all its video products.)
Apple Compressor does not support H.265, though Apple supports H.265 in FaceTime. While Apple does not comment on future products, the fact that they added HEVC to FaceTime means that they are doing more than just thinking about adding support. Again, I would expect Compressor to add this codec within the first half of 2015.
Telestream has not released support for H.265, though it demonstrated HEVC support at NAB 2014 for its Vantage products. While Episode does not currently support H.265, again, I expect that to change; perhaps as early as NAB 2015.
MPEG Streamclip and Wondershare Video Converter Ultimate do not currently support H.265.
WHERE TO GO TO LEARN MORE
Wikipedia has a good writeup, though it gets more and more technical as the article progresses. However, if you scroll to the bottom, you'll see a number of related websites that can be helpful to learning more.
Jan Ozer wrote a nice technical overview for StreamingMedia.com on the technical side of H.265.
Vcodex.com has a variety of tutorials and demo files here.
Jan Ozer, again, with a look at the software currently supporting H.265.
---
Bookmark the
permalink
.