Gosh! Compressing WebM Takes FOREVER!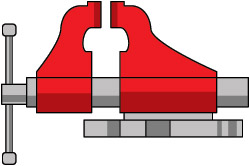 Earlier this week, we realized that we needed to change the template we used for the 2ReelGuys website due to a serious bug in our existing template. So, as we were programming the new website, we picked a template that supports HTML5 video. (HTML5 is a combination of H.264 and WebM codecs to allow video playback in all popular browsers; it is the next version of web video after Flash.)
Well, actually, all Browsers support MPEG-4 files using H.264 codecs except for Firefox, which requires WebM. At which point, things took a turn to the complex.
WebM is an open-source, royalty-free compression codec that is owned and licensed by Google. (It was part of their acquisition of On2 in 2010.) Why Google doesn't support H.264 is beyond me… the WebM website says that it is because Google wants to foster more open source codecs. (The cynic in me suspects that Google doesn't want to pay royalties. I also find it interesting that the FAQs on the WebM webpage don't look like they've been updated since about 2011.)
Still, I found myself needing to recompress twenty-two ten-minute programs using WebM. This codec is not available in all compression software, so I turned to Sorenson Squeeze Pro 9, which includes it.
COMPRESSING WITH WEBM
As always, I did a short test encode of about 30 seconds of 1280 x 720 source video to make sure the compressed images looked good. And it took FOREVER! So, long, in fact that I stopped the compression and started doing research. ("Forever" in this case means longer than an hour for a one minute test clip.)
Based on what I read on the web, WebM is noted for its slow compression speeds; especially when compared to H.264. As an example, I can encode a clip in H.264 about 2x real-time; meaning a ten minute clip will compress in about twenty minutes.
However, using the same computer, compressing the same clip in WebM takes more than 10x real time – my ten minute clip was taking more than an hour and showing only 50% complete, when I quit the compression process. Doing more research turned up some custom settings that dropped the compression time – compression times were still really, really long, but at least I could get a couple of ten minute shows compressed overnight. Maybe.
NOTE: I'm doing my compression on a relatively recent iMac, with 16GB of RAM, but without CUDA support. Still, H.264 compresses very nicely on this system, thank you.
MODIFYING SETTINGS
I read a another discussion about WebM on the Sorensen website – www.sorensonmedia.com – along with some modified compression settings. I took and tweaked them a bit further to get my images to look good — the original settings caused a lot of artifacting. Here are the settings I used:
WEBM VIDEO – SIMPLE MENU
VBR 1-pass
1500 kbps
1:1 frame rate
Same as Source video size
Key frame interval: 10,000 seconds
IN THE COMPLEX MENU
Profiles set to Complex
Encoding threads set to 1
Compression Speed CPU USage set to 3
Leave all other settings at the default.
VORBIS AUDIO
Leave settings at their default, though, in the future, I'll drop the bit rate to 64 kbps.
When compressing my file with these settings, I was able to compress a one minute test clip about 6.5x real time. So, I can now budget one hour of compression time for each ten minute clip. Sheesh!
CONCLUSION
Google may think it is doing a good thing by offering an open source, royalty free codec to the market. And FireFox may think it is helping the market by not supporting MPEG-4 or H.264.
But, wow!, creating movies that play in FireFox is wasting hours of my life. I'm going back to compressing using H.264 and let FireFox viewers use a different browser.
---
Bookmark the
permalink
.