Video Formats for Projectors and Presentations [u]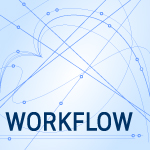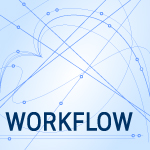 [Updated 6/29/15 to include HDMI, which I inexplicably forgot.]
A question that I get fairly frequently is: "What video format should I use when I want to display my project using a projector or inside a presentation?"
For the purposes of this article, I'm assuming you are not displaying your files theatrically, which would require very specific media files, but in a more corporate, religious or informal setting.
In these situations, the rules are a bit different, because file size is not as important as it is when we are transferring files to the web. The basic idea is to use a relatively uncompressed video format which allows us to opt for larger file sizes providing the opportunity for higher image and sound quality.
While the format choices are somewhat different for PCs vs. Macs, the basic concepts are the same.
BASIC QUESTIONS
There are several questions that need to be answered before a format recommendation can be made; and they all revolve around bandwidth.
How are you connecting the computer to the device? In almost all cases, a converter of some sort will be necessary.
Are you playing the file from a computer or a USB drive attached to a TV set/projector.
Was the file created on the computer (i.e. After Effects, Motion, Screenflow) or shot using a camera?
Will you have access to a hard disk to store files on for playback or do they have to be emailed?
CONFIGURE A PROJECTOR
Video projectors range wildly in image quality, from really poor to really great. It is essential, before you invite the audience, to test your display. For this reason, I always travel with a five minute video file of color bars that I can use to configure the display to look its best.
NOTE: I've often found that video projectors tend to have pretty good color representation, but crush black levels and remove shadow detail.
Most inexpensive projectors provide a "Brightness/Contrast" setting which is about a close to useless as you can find; in fact, any setting you choose using Brightness/Contrast is wrong. If you have the option, look for projectors that provide Highlight/Midtone (Gamma)/Shadow settings.
Once you have the projector looking as good as it can, its time to hook up the computer.
CONNECTIONS MAKE A DIFFERENCE
Most non-theatrical digital projectors have one of three connection options:
HDMI is the best choice for video as that protocol is specifically designed for it. An HDMI cable carries both audio and video signals.  Many computers already include an HDMI port, making high-quality connections easy.
When HDMI connectors don't exist, DVI is the next best choice. It always yields higher image quality and greater image resolution when compared to VGA. VGA projectors are limited to a maximum actual resolution of 1024 x 768, though some use digital tricks to support larger image sizes.
There are three other formats you may find:
HDSDI (using a BNC connector)
SDI (using a BNC connector)
Composite (using an RCA connector)
HDSDI is the best image quality (both SD and HD) that you can get, but you will need an adapter, such as a T-tap from AJA Systems to convert a Thunderbolt signal into an HDSDI signal. The big benefit HDSDI provides over HDMI is that HDMI signals do not include timec0de, which HDSDI does. However, timecode is not needed for video projectors.
SDI is for standard-definition only, but provides an ideal signal for SD images. It, too, needs a converter box between your computer and the cable.
Composite is standard-definition only and you'll find it everywhere; except it is about the lowest image quality you can get. On the other hand, something is better than nothing. This, too, requires a converter, though the convertors are much less expensive than HDSDI, or SDI.
NOTE: Here's an article that explains what these different connectors look like.
PICK THE BEST VIDEO FORMAT
If you are creating your media on the computer, for example, using After Effects, Motion or ScreenFlow, you are best off recording, editing and outputting ProRes 4444 files. The color will match what you created in software exactly, it edits smoothly and displays with the highest image quality you can get.
NOTE: All my computer-based training is recorded in ProRes 4444. The only disadvantage is that files sizes are really large, but the images are the best you can get.
If you are shooting the majority of your media using a camera, I would suggest editing and outputting ProRes 422. (ProRes 422 HQ is a good choice, the only downside is larger file sizes. All my in-studio training is recorded using ProRes 422 HQ. ProRes 422 LT is another option with a smaller file size. Given a choice between the two, I'd take ProRes 422.)
NOTE: There is no benefit to converting your files to ProRes 4444 as video cameras do no use a 4444 color space. (However, digital cinema cameras do, in which case 4444 makes sense.)
On the PC, recording ProRes files tends to be problematic, if you can do it at all. Instead, I would work with either GoPro Cineform for computer-based projects or AVC-intra for camera-based projects.
DELIVERY SPECS
If you have access to a computer and hard disk for either the projector or presentation, leave your files in the same format you exported them; that is, ProRes 4444 or ProRes 422. I would even use these formats for a Keynote/Powerpoint presentation, because they will look great, provided I have access to a computer and hard disk to play the files.
If file size is a consideration, compress the files using the YouTube 1080 setting in Compressor or Adobe Media Encoder. This setting has a very high bit rate for both audio and video and will yield very good results when projected, though not as good a quality as the ProRes masters.
NOTE: If your files originated as 720p files, which is what I use for all my screen capture training, then use the YouTube 720p compression setting. Never enlarge an image bigger than the size that you shot.
If you REALLY need to squeeze files down, say to email a presentation to someone, use the same compression settings you would use to post a file to your website. However, while the file size will be small, the image and audio quality will suffer in comparison to the uncompressed source. How much the image degrades will vary depending upon how well it was shot, how much movement there is in the frame and the final bit rate you choose for compression.
NOTE: Most USB thumb drives use USB 2, which limits video playback to about 10 MB/s. If you need to deliver your files for this device, compress them as you would for the web.
SUMMARY
Picking the right video format to display your project depends upon a number of factors. However, this article outlines what you need to know to make your images look their best given the situation in which you find yourself.
---
Bookmark the
permalink
.