Using Keywords in Apple Final Cut Pro X [video]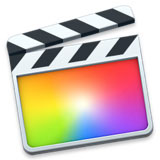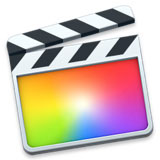 [This is an excerpt from a recent on-line video webinar: "Tips to a Better Workflow in Apple Final Cut Pro X" which is available as a download in our store, or as part of our Video Training Library.]
SESSION DESCRIPTION
This week we look at workflow techniques for Apple Final Cut Pro X.
Recently, when I asked readers for webinar suggestions, at the top of the list, far above second place, were requests for help in understanding workflow. So, that's what we'll be doing this week.
This session includes:
Media Management
File Naming
Media Asset Management software
Tagging and metadata
Efficient Timeline tricks
Proxy workflows
Compound clips and storylines
And more
If you are looking to solve problems, work faster, or simply position yourself for the future, this webinar – hosted by Larry Jordan – is for you.
In this short video excerpt, Larry shows how to apply keywords automatically and manually to your clips, use them to find clips in the Browser, or create searches (called "Smart Collections") to find clips based upon keywords.
---
Using Keywords in Apple Final Cut Pro X
TRT: 5:38 — MPEG-4 HD movie
---
Our website offers lots more video training in our store.
---
Bookmark the
permalink
.