Use Parallel Encoding to Compress Faster in Adobe Media Encoder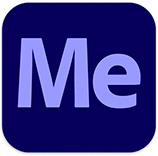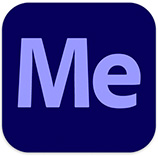 NOTE: I rediscovered this feature while researching my recent webinar: Media Compression in Adobe Media Encoder.
There's a feature in Adobe Media Encoder that can speed your compression work: Parallel Encoding. Here's how it works.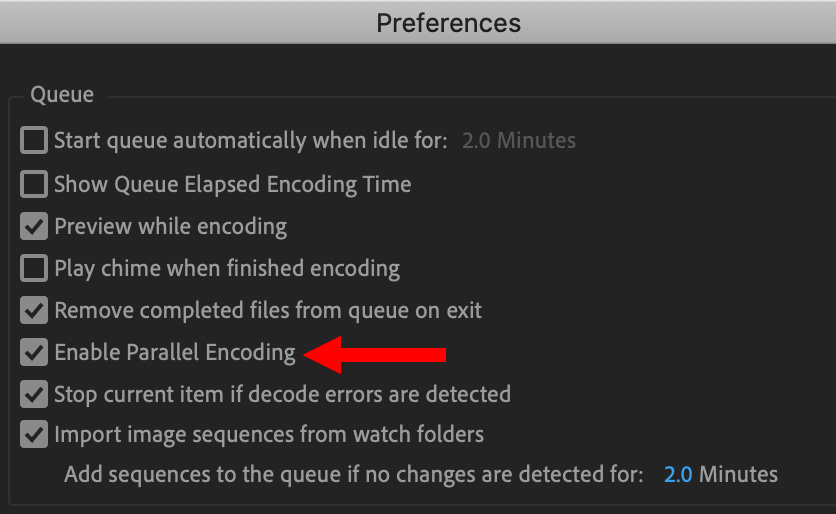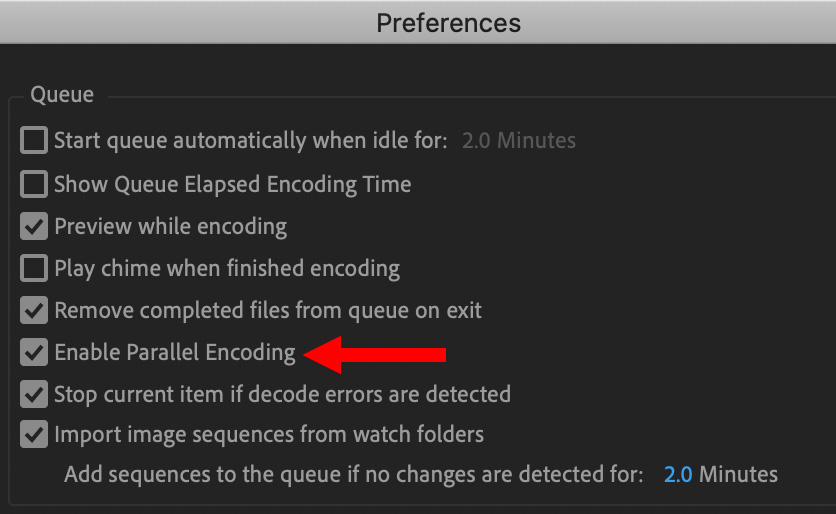 In Media Encoder > Preferences > General make sure that Enable Parallel Encoding is checked.
Import the clip you want to compress and assign at least two different compression presets to it. (You can, of course, only assign one, but parallel encoding only kicks in when you are creating more than one compressed version of a source file.)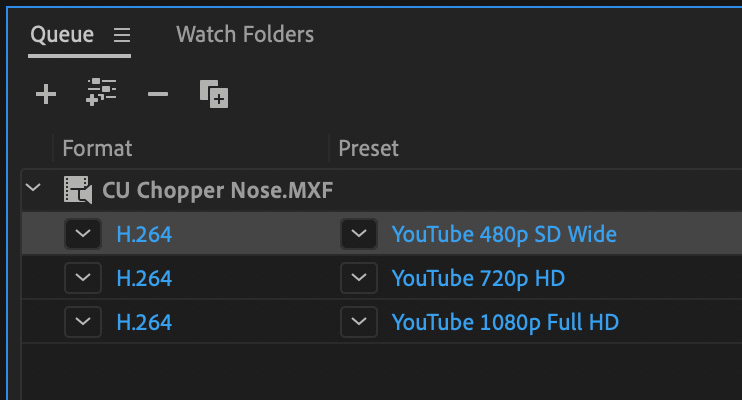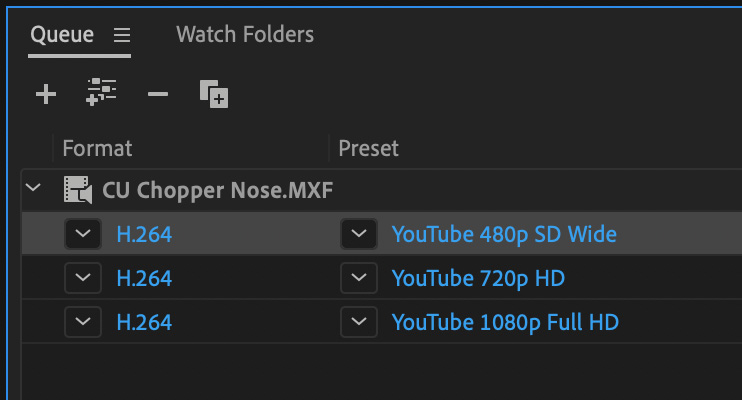 In this example, I'm creating three versions: SD, 720p and 1080p.
NOTE: You could create separate versions for YouTube, Facebook, Vimeo and Twitter. However, each of these is actually compressed the same way, the only difference is what happens to the compressed file. You could handle this more easily by assigning multiple Publish tasks to the same compressed file.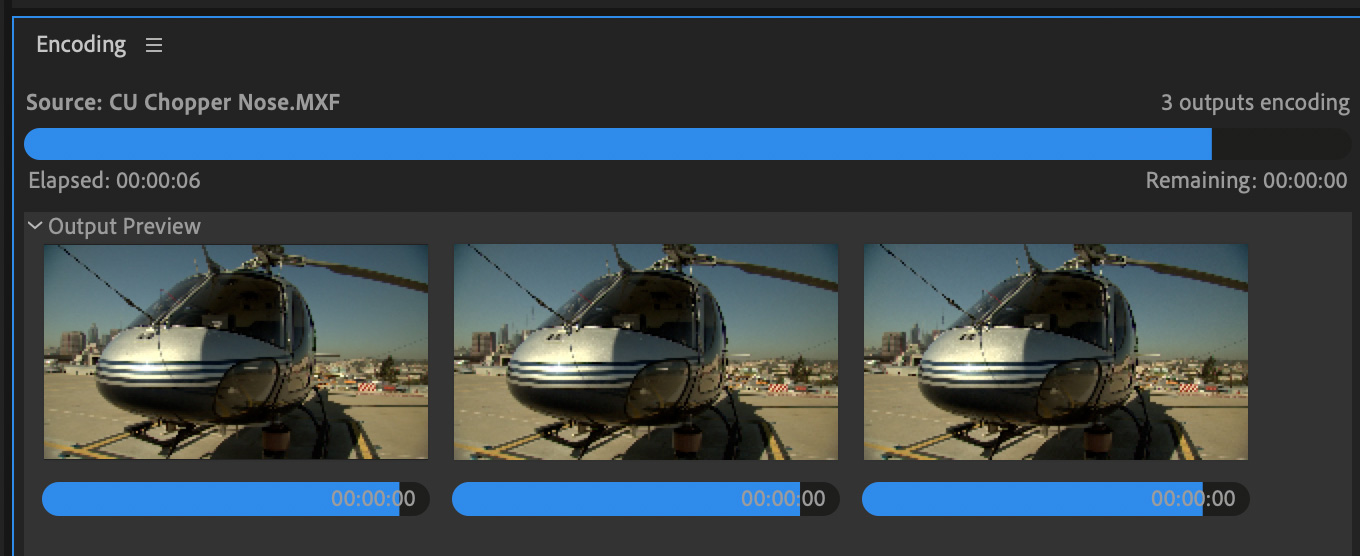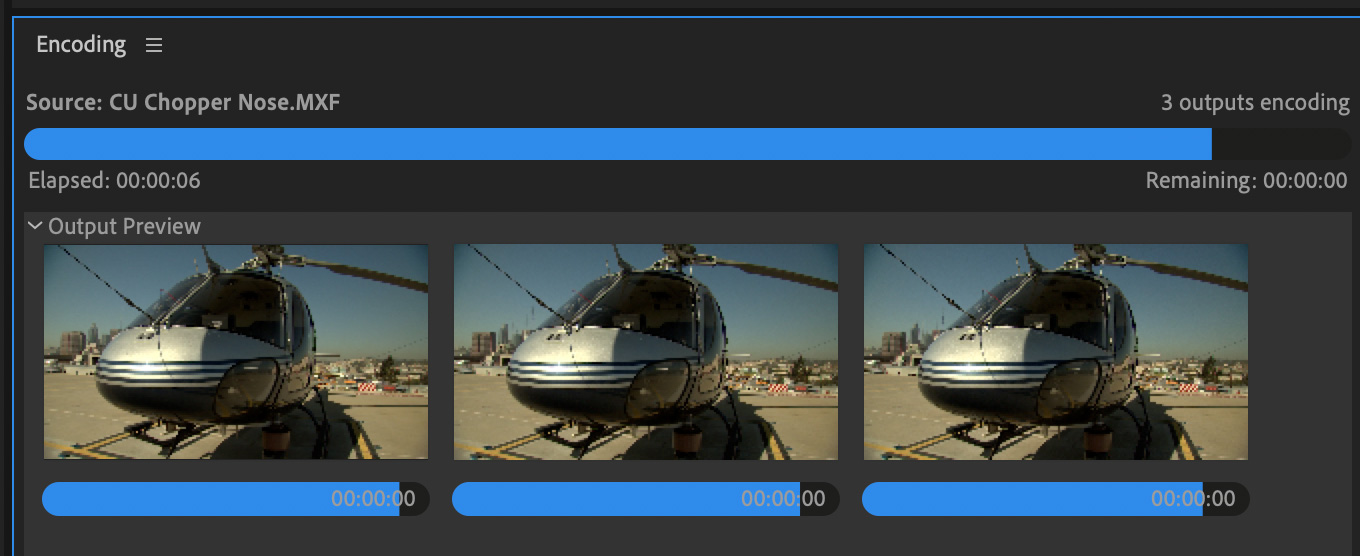 (Image courtesy of Jody Eldred. (JodyEldredProductions.com))
Now, when you compress the file, AME plays the source file once, while creating three separate compressed files at the same time. This minimizes the time AME spends playing the same file over and over, while delivering your compressed files much more quickly.
Cool.
---
Bookmark the
permalink
.