Use BorisFX Continuum to Create & Track a Masked Blur Effect [v]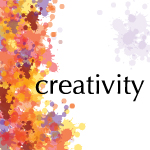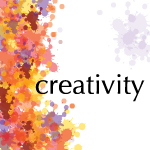 [ This is an excerpt from a recent on-line webinar: "Exploring BorisFX Continuum 2022.5" which is available as a download in our store, or as part of our Video Training Library. ]
EXCERPT DESCRIPTION
BorisFX Continuum is the "Swiss Army Knife for visual effects for video editors and motion graphics creatives. In this short video tutorial Larry Jordan shows how to create a moving blur effect using masks and Mocha mask tracking in BorisFX Continuum 2022.5 in Final Cut Pro.
---
Use Continuum to Create & Track a Masked Blur Effect
TRT: 9:14 — MPEG-4 HD movie
---
SESSION DESCRIPTION
BorisFX describes Continuum as "The Swiss Army Knife of visual effects." This collection, which runs on Adobe Premiere Pro & After Effects, Apple Final Cut Pro, Blackmagic DaVinci Resolve, Avid Media Composer, and other OFX systems, provides:
40+ transitions
300+ effects
5,000+ presets
with full GPU acceleration
In this webinar, Larry Jordan highlights key features in the 2022.5 version of Continuum:
Animated titles
Transitions with ease-in/out controls
Color looks
Lighting gobos
FX Editor
Pixel Chooser
Mocha mask tracking
Particle Illusion
You can do things in Continuum 2022 that you can't do anywhere else. And, with this latest release you can do it faster than ever before.
AUDIENCE LEVEL
This is an introductory-level program. No knowledge of BorisFX Continuum is necessary, though some knowledge of Final Cut or Premiere will help you understand what's going on.
---
Bookmark the
permalink
.