Unsung New Products at NAB 2018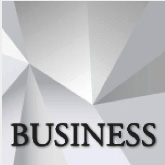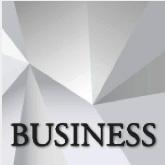 The 2018 NAB Show had almost 1,800 exhibitors, all in some way connected with media. More than 3,000 products, by my estimate, were announced or released. There's no way I can cover all of them.
Many of our biggest companies – Adobe, Blackmagic Design, AJA Video Systems, Sony, NewTek – have been extensively covered elsewhere. Here are some announcements you may not have seen – grouped by category – with text (and capitalization, sigh…) taken from their press releases.
HARDWARE – VIDEO-RELATED
Atomos announces free firmware updates to Atomos Shogun Inferno and Sumo 19 devices to support Apple ProRes RAW.
Link: https://www.atomos.com
JVC Professional Video announced three new additions to its family of 4KCAM cameras. Among other new features, the new GY-HM250U offers integrated graphics and live streaming, while the GY-HM250SP adds sports-specific score overlays. Also new, the GY-HM180U sets a new benchmark for professional compact cameras without built-in streaming or graphics.
Link: http://pro.jvc.com/pro/microsite/4kcam/index.html
Canon launched the EOS C700 FF Canon, a full-frame cinema camera, for the first time. The CMOS image sensor has a resolution of 5,952 x 3,140 pixels enabling 5.9K 60 fps RAW recording. It provides an active image area of 38.1 x 20.1mm and supports readout at full size, as well as Super 35mm, Super 16mm and anamorphic mode. The sensor captures wide tonality exceeding 15 stops of dynamic range. For a huge variety of lenses, the EOS C700 FF offers the interchangeable mount options PL and EF (even with auto focus functionality). With its weight of 3.4kg the camera is also dedicated for shooting from the shoulder.
Link: www.usa.canon.com/internet/portal/us/home/products/details/cameras/cinema-eos/eos-c700
Chrosziel offers the Light Weight Support (LWS) 401-C700 with 15mm rods to support camera operators to seamlessly change between shooting from shoulder and tripods. With 1.84lbs. (836g) it is one of the most lightweight supports on the market. Matching the form factor of the C700 / C700 FF / C700 GS, the base plate is mounted to the bottom of the camera with four captive screws. The Hirth rosettes on both sides allow securely adding accessories like handgrips. For perfectly balancing the camera on the shoulder the shoulder pad can be moved back and forth.
Link: https://www.chrosziel.com/light-weight-support-canon-eos-c700/
Streambox presented next generation video compression technology, ACT-L5 codec, supporting 4K, 2K, HD and 2K stereo videos, at NAB 2018. Industry-First, ACT-L5 codec delivers the 12-bit, 4:4:4 RGB color profile required for cinematic, episodic, and commercial color grading. Also, along with LDMP, ACT-L5 can deliver master quality video streams over a lower bandwidth connection for video collaboration. This is ideal for live events, digital signage, broadcast, and sports video contributions where 12-bit, 4:4:4 RGB and High Dynamic Range (HDR) with higher frame rate.
Link: https://www.streambox.com/2018/03/31/streambox-12-bit-444-color/
Sonnet Launches Powerful New macOS® Compatible Thunderbolt™ 3 External Graphics (eGPU) Solution. eGFX Breakaway™ Box 650 the Only eGPU Chassis Recommended by Apple® and Qualified by AMD to Support All Graphics Cards Compatible with macOS High Sierra.
Link: http://www.sonnettech.com/product/egfx-breakaway-box.html
Ikan released new fabric LED Light Kits, LED Fresnel Light, smartphone pop filters, Oryon Ring Lights for cameras, teleprompters, on-camera monitors and more.
Link: http://ikancorp.com/productfamily.php?id=10&view=hotnew&categoryname=products
Intellytech will be releasing an array of new products by adding to the LiteCloth & Light Cannon family, as well as offering new high output, soft panels. These are cloth-based LED lights.
Link: https://www.intellytechusa.com/blogs/news/intellytech-product-debut-for-nab-2018-new-litecloth-light-cannon-and-soft-panels
The Leica Thalia large format cine lenses will soon be available in ARRI's new LPL mount. Currently available in PL and ARRI XPL mounts, manufacturer CW Sonderoptic is introducing the new mount for compatibility with ARRI's Alexa LF camera.
Link: http://cw-sonderoptic.com/leica-thalia/
Glidecam introduces HD-Pro hand-held camera stabilizer. Designed for film and video cameras weighing up to 10 lbs. (4.53 kg.), the lightweight and rugged Glidecam HD-PRO will transform your hard to watch, shaky camera footage into hypnotically smooth, professional footage.
Link: https://glidecam.com/product/hd-pro/
Samsung showcased an enhanced Samsung 360 Round camera solution, including updates to its livestreaming and post-production software at NAB Booth N3406VR. The new solution gives professional video creators the tools they need—from capture to post-production—to tell immersive, engaging 360-degree and 3D stories for film and broadcast.
Link: https://news.samsung.com/us/samsung-360-round-camera-livestreaming-3d-content-virtual-reality-vr/
HARDWARE – AUDIO-RELATED
Zoom Introduces the F1-SP Field Recorder and Shotgun Mic. Designed for on-the-move filmmakers and videographers, the Zoom F1-SP Field Recorder + Shotgun Mic delivers professional audio recording when mounted to a DSLR camera.
Link: https://www.zoom-na.com/products/field-video-recording/field-recording/zoom-f1-field-recordershotgun-mic-0
Sound Devices announced a new collaboration with Sennheiser to offer the full spatial audio experience for virtual reality (VR) video within Sennheiser's AMBEO for VR partnership program. With the Sound Devices MixPre-6 & MixPre-10T portable recorders and Sennheiser's AMBEO VR Mic, VR professionals can record and monitor premium 360° spatial audio for VR video.
Link: https://www.sounddevices.com
Audio-Technica displayed microphones favored by podcasters, social media and YouTube personalities, journalists and interviewers, livestreamers, voiceover artists, musicians and more. The featured mics include A-T's acclaimed AT8024 Stereo/Mono Camera-Mount Microphone, AT2020USB+ Cardioid Condenser USB Microphone, AT2020USBi Cardioid Condenser USB Microphone, System 10 Camera-Mount Portable Digital Wireless System, BP40 Large-Diaphragm Dynamic Broadcast Microphone, AT2005USB Cardioid Dynamic USB/XLR Microphone.
Link: https://www.audio-technica.com/cms/site/c35da94027e94819/index.html
Genelec is proud to offer Ultimate Point Source monitoring with "The Ones": in this series, the award-winning 8351A three-way Smart Active Monitor™ is joined by the new 8341A and 8331A, the world's smallest three-way coaxial monitors, to create a complete compact coaxial range that redefines near-field monitoring. The 8341A and 8331A immediately defy expectations; housed in enclosures no larger than a traditional two-way Genelec 8040 or 8030, they wipe away the previous constraints of coaxial point source setups.
Link: https://www.genelec.com/studio-monitors/sam-coaxial-studio-monitors
Waves Audio, a leading provider of audio processing solutions, offers a combo of tools for Ambisonics, the most popular technique for mixing audio in a full spherical 360-degree sound field. Using these tools is the easiest way to mix and monitor Ambisonics B-format audio for 360° or VR projects on your existing system – no dedicated 360° playback system required.
Link: https://www.waves.com
HARDWARE – STORAGE
Promise Technology's Built-to-Order (BTO) Solutions Enable Custom Configurations to Optimize Performance for Adobe Creative Cloud. Promise announced that users of Promise's industry-leading Pegasus3 series of desktop RAID storage solutions can now configure their systems to realize the highest-possible performance levels when using Adobe Creative Cloud® video tools like Adobe® Premiere® Pro CC and Adobe After Effects® CC.
Link: https://www.promise.com/us/NewsRoom/Press/Pegasus3-BTO
1Beyond, Inc., a leading manufacturer of shared storage products for video, announced the new 1 Beyond EzSANTM X storage solution. The EzSAN X system is fast enough to accommodate HD, 4K and higher workflows with multiple users accessing the storage simultaneously. It is designed to work seamlessly with Mac or PC as well as mixed environments and to support the latest features of Final Cut Pro X such as Libraries, the Adobe Creative Cloud Suite and others.
Link: http://1beyond.com/storage
OWC announced that the pioneering ThunderBlade™ external drive is now shipping in four capacities, from 1TB to 8TB. The first–to–market ThunderBlade is the fastest external drive available, with almost unheard of transfer speeds up to 2800MB/s Read and 2450MB/s Write, making it the preeminent production solution for professionals.
Link: https://www.owcdigital.com/products/thunderblade
SOFTWARE
FlavourSys announces Strawberry 5.4 including a new Communications System and a more powerful User Interface. The new version of Strawberry, a project-based asset management software, now offers a Communications System that simplifies collaboration within production teams even more. The latest software update also comes with a more powerful and intuitive user interface.
Link: http://www.flavoursys.com/flavoursys-announces-strawberry-5-4-including-a-new-communications-system-and-a-more-powerful-user-interface/
EditShare's Flow MAM Released as Software Only, Enabling Remote Workflows, Remote Editing and Automation on Industry-Standard Storage Solutions. Storage-independent, secure asset tracking and automation engine removes the complexity of media management; software-only and affordable pay-as-you-go price models
Link: https://www.editshare.com
KeyFlow Pro updates to version 2.0. New pricing, new interface, transcript support, faster previews, better sorting and improved database management.
Link: http://www.keyflowpro.com/help/whatsnew.html
VOICEINTERACTION TO SHOWCASE LIVE CAPTIONING, LIVE SUBTITLING AND LIVE DUBBING AT NAB SHOW 2018. VoiceInteraction showcased a new standard in the automatic captioning solutions landscape, with AUDIMUS.MEDIA solution for live captioning with multi-language modules to help on cracking the language barrier faced by video consumers.
Link: http://www.voice-interaction.com/us/
SERVICES
VER announced today that it has entered into an agreement to merge with Production Resource Group LLC, ("PRG") and also filed voluntary petitions for reorganization under Chapter 11 to implement the agreement.
Link: http://www.ver.com/restructure/
Pond5 announced a new integration for Apple Final Cut Pro X that gives editors the ability to save time by working with previews of Pond5 footage, music, and sound effects directly in their Final Cut timelines.
Link: http://pond5.cmail19.com/t/r-l-jyjkdhe-kljdthllly-x/
Pond5 Launches Visual Search for Video, Using Proprietary Neural Network to Power Artificial Intelligence-Based Content Discovery. New AI-driven features include browser extensions for Chrome, Firefox, and Safari that let users search using any imagery on the internet, plus industry-first mobile Visual Search
Link: https://www.pond5.com/visual-search
Frame.io, the leading workflow management platform for video, today introduced indestructible uploading with Watch Folders for macOS . This release marks an entirely new way to move media right from your desktop to Frame.io. The new macOS menubar app enables creatives to send raw assets, dailies, and in-progress edits to Frame.io for feedback and approval while preserving folder structure.
Link: https://frame.io
Digital Heaven today announced the launch of SpeedScriber 2.0 for macOS, a major update to the automated transcription app designed for professional content creators. SpeedScriber provides amazingly accurate transcripts from audio or video files at insanely fast speeds. Version 2.0 adds many new and useful features including support for Dutch, French, German, Italian and Spanish languages as well as export to iTunes Timed Text for creation of captions with the latest version of Final Cut Pro X.
Link: https://www.speedscriber.com
Jeff Kofman, an Emmy-winning foreign correspondent for ABC and CBS News who transcribed thousands of hours of audio over his 30-year-career, has solved the time-consuming, tedious, and expensive task of transcribing and captioning audio and video with Trint, a London-based company that uses artificial intelligence to automatically generate transcripts of recorded audio in just minutes.
Link: https://trint.com
Vimeo announced a new (and free) macOS app that integrates with Final Cut Pro to export as ProRes and other advanced codecs, manage your uploads, and share videos to review with your team or showcase to the world. And it all happens without interrupting your post-production workflow.
Link: https://vimeo.com/blog/post/vimeo-for-macos-final-cut-pro
LumaForge partners with digital partners incorporated (dpi) to provide dpi's customers with a wide range of storage solutions for movie-making, television production, and other creative sectors including terabyte- and petabyte-scale storage to meet the ever-increasing [media] industry demand, especially when filming on location.
Link: https://lumaforge.com
Cantemo Announces Extension of Integration with Adobe Creative Cloud Applications at NAB. Cantemo, a provider of next-generation media management solutions, has introduced a new integration panel for many Adobe® Creative Cloud® applications in its cloud video hub, iconik.
Link: http://www.iconik.io
Imagine Products, creator of software utilities for backing up, viewing, sharing, transcoding, and archiving video assets, and StorageDNA, a leader in intelligent nearline and archiving workflow solutions for media professionals, today announced a partnership resulting in a groundbreaking new product. Both thought leaders, the two companies have collaborated on an integrated solution that enables random access to files on an LTO tape, essentially turning it into a hard drive with dnaLTFS – an LTFS adaptation that was never available before. The results are time savings and easier access to assets in production and postproduction workflows.
The new joint solution is called myLTOdna. It is an integration between Imagine Products' myLTO tape-authoring application and StorageDNA's HyperTape high performance direct access tape solution powered by dnaLTFS.
Link: http://www.imagineproducts.com/files/pdf/Press_Release_Imagine-StorageDNA-LTFS-myLTOdna.pdf
FileCatalyst announces Workflow v5. They completely redesigned the user interface with a modern look, included custom themes, provided templating on a group level and much more – all focused on collaboration, especially with the Avid platform.
Link: http://filecatalyst.com/solutions/filecatalyst-workflow/
Marquise Technologies rapidly implemented the just released standard ST 2067-50 IMF Application #5, permitting the long-term archival of ACES content using the benefits of an IMF architecture. MIST provides ACES productions with a truthful color pipeline from dailies to archive and more: it is now possible to fill the gap between the color grade for digital cinema and the one for IMF for home distribution, by simply applying the corresponding ACES Output Transforms to create as many versions needed from the archival master in IMF: DCP, UHD HDR deliveries including Dolby Vision and much more.
Link: http://www.marquise-tech.com
SUMMARY
Whew!  Lots of new and interesting stuff to learn about. Enjoy.
---
Bookmark the
permalink
.