Two Quick DVD Burning Tips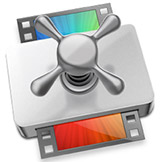 If you are using Apple Compressor 4.1 or later to burn DVDs, here are two tips that can make your life a lot easier.
Q. If someone uses Compressor to burn a DVD, then quits the application, can they go back later and burn a second DVD without recompressing the original source file?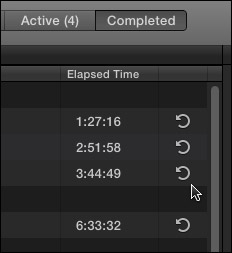 A. When you launch Compressor again, go to the Completed tab, and click Reuse (the curved arrow to the right of the job listing). Provided the M2V and AC3 files remain in the same location on the disk to which they were originally encoded, and you don't change the settings from the job, Compressor will recognize that it doesn't need to re-encode the files, and go straight to burning the disc.
Q. Can Compressor create a DVD disk image that could be used to burn multiple discs?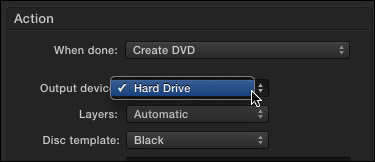 A. You have two options:
If you are burning multiple discs, when burning the first disc is complete, you'll see a dialog asking if you want to burn a second disc. This is a good choice when you are sitting there waiting for each burn to finish.
However, you can also create a disk image, rather than burning the disc immediately, by selecting the file you want to burn to disc, then go to the Job Action menu and set the Output Device to Hard Drive. (See the screen shot above.) This creates a Disk Image so you can burn multiple copies later using that disk image.
---
Bookmark the
permalink
.