Two Key Secrets to a Successful Job Hunt [video]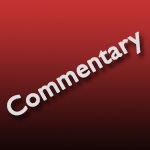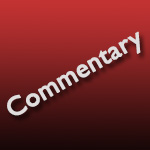 [This is an excerpt from a recent on-line video webinar: "Find, Get and Keep a Job" which is available as a download in our store, or as part of our Video Training Library.]
SESSION DESCRIPTION
Job hunting is a game where no one explains the rules. In this session, join host Larry Jordan as he covers a variety of insights and techniques you can use to find, get and keep a job.
All of us deserve a good job; but what we deserve doesn't matter when looking for work. What Larry's learned over the years are better techniques to describe our skills, market ourselves, and where to look to find a job. While there isn't a magic bullet when it comes to landing a job, there are many things we can do to improve our chances.
This session covers:
The process of job hunting
How to define the product that is you
Marketing yourself – what works and what doesn't
The importance of networking
How to build and maintain a referral network
How to master the job interview
How to negotiate
How to keep clients happy
This has always been one of Larry's most popular sessions at USC and he's updated it for today's job world. If you are looking for work, or know someone who is, this session can change your life.
In this short video excerpt, Larry Jordan explains the two key things you MUST know as you start your job search.
---
Define and Explain Key Audio Terms
TRT: 2:59 — MPEG-4 HD movie
---
Our website offers lots more video training in our store.
---
Bookmark the
permalink
.