What to Discuss with a Client Before Production Starts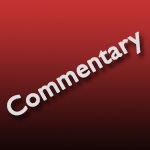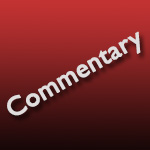 [Updated Feb. 21, 2022, with comments from John Forrest.]
This is an article I need your help with. While every project is different, most of us work in corporate or client-based video. As you start a new project, what topics are key to discuss with a client before pre-production starts?
I'm compiling this to share with students and folks new to the industry to help them understand the client planning needed at the start of a project.
Since all we have to sell is our skills and time, it's good to get these resolved at the start.
NOTE: Clearly there are more tasks than this associated with any production. My goal here is to list those that affect the working relationship between client and production agency. This is not to say that changes are not permitted. Rather, this explains who needs to approve them and any budget impact they may cause. 
Please add your thoughts in the comments and I'll update this article as we go.
---
OPERATIONAL
A written agreement is always a good idea, who signs it?
What's the budget?
Does pre-production start without the first payment?
When are payments due?
What's the deadline?
What in-progress reports does the client expect, who writes them and who receives them?
Who approves the finished project?
What's the delivery format – or – where will the video be used?
Is there a secondary platform on which the finished production will be accessed
What files do you want of the finished production, and in what format (thumb drive, hard drive, DVD, etc.)?
CONTENT PLANNING
Who determines the objectives of the video?
Who is the target audience for this production?
What outcomes would you hope the finished production achieves?
Who is writing the script or outline?
Who needs to review it?
How many revisions are allowed without changing the budget?
Who approves it?
Does production start before the script/outline is approved?
PRE-PRODUCTION
If this video requires special facilities or locations, who obtains them?
PRODUCTION
Who, if anyone, from the client will be allowed on set?
What authority does the client have on set?
If changes need to be made from the script, who approves them?
If changes need to be made that affect the budget, who approves the extra money?
EDITING
Who reviews the edited version?
How many revisions are allowed without affecting the budget?
If changes need to be made that affect the budget, who approves the new budget?
Who signs off on the final version?
To whom is the final version sent?
Who's responsible for archiving project files and media?
---
Let me know what I forgot in the comments section.
---
Bookmark the
permalink
.