Top Trends in Visual Displays for 2022 – Viewsonic Interview
Recently, the folks at ViewSonic contacted me about what they see as the top trends in 2022 for visual displays and monitors. I was intrigued by their list and emailed Jeff Volpe, President of ViewSonic Americas, to learn more.
Larry: Jeff, how would you describe ViewSonic's role in the visual display industry?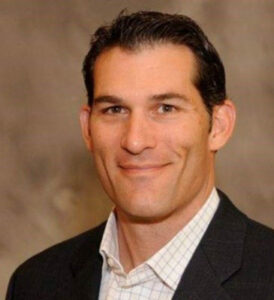 Jeff: ViewSonic is a world class leader of visual displays. Our mission is to provide innovative visual solutions for dynamic content creation and collaboration. We've been creating display products with service integration and sustainable ecosystems for 35 years. We are a trusted partner with one of the broadest arrays of display solutions and a mature market presence in more than 100 countries. We strive to develop innovative, future-ready solutions that meet the needs of our education, enterprise, and consumer markets.
Larry: What do you see as the top trends for 2022?
Jeff: The last two years have brought to light the importance of visual engagement from videoconferencing to online collaboration, to education delivery, gaming, and home entertainment. Today, visual experiences have become critical enablers in the workplace, particularly for those organizations that embrace anywhere operations.
Visual experiences are not just fundamental to the enterprise, but to everything we do – from work and learning, to gaming and home entertainment. Whether we are connecting or collaborating online, creating, or sharing content, visual displays have become essential. This includes desktop monitors for work, portable monitors for on-the-go productivity, and large format interactive displays for virtual conferencing, teaching, and presentations.
Top Trends:
The continuation of multi-functional home hubs. The home office / classroom / entertainment center that was an emergency solution during the pandemic, has now evolved. Consumers are outfitting their homes with work, school and entertainment hubs with equipment that allows for increased productivity, ergonomics, and fun. People are investing in larger screens, monitors that serve the dual purpose of work and play, and feature things like USB-C for easy connectivity as they move fluidly from home to office.
Hybrid work is here to stay, whether that's remote, in office or a mix of both. The office needs to accommodate on-site staff as well as hybrid workers with stations that are easy to connect to, conference rooms that provide seamless connection and equal representation of those on-site as well as remote workers.
During the pandemic, we saw a spike in online gaming as many entertainment options weren't available. As a result, the sales of our gaming monitors also received a boost. These monitors feature blazing-fast refresh rates and high resolutions for esports and are designed for everyone from professional esports players to casual gamers. Our gaming monitors can also serve the dual purpose of a work/play monitor.
Lastly, schools will take some of the best practices discovered during remote learning and apply these going forward. Students being able to interact, collaborate and share content wherever they are is here to stay. Large format interactive displays and whiteboarding software, like ViewSonic myViewBoard™ software, seamlessly integrates with students' devices in a digital realm and has become a mainstay in education.
Larry: Why is interactivity such an important aspect of your list?
Jeff: As companies find the right balance between remote, on-site and hybrid, interactivity is key to productivity. Students, educators, and business professionals are adapting quickly to changing restrictions, without sacrificing their ability to participate meaningfully in meetings and class discussions – whether in person or virtually. More and more are integrating small individual screens with large flat panel displays in the conference room and in physical classrooms for seamless, anywhere collaboration.
ViewSonic ViewBoard allows for the sharing of ideas, whether it is a whiteboard for brainstorming and ideating, and easily accessing materials and assets stored in the cloud. An interactive screen is intuitive, and easier for a variety of different-abled individuals to use. The flexibility of the tool makes it easy for everyone to participate and contribute to the meeting.
Larry: Two hot buzz words these days are AR (augmented reality) and VR (virtual reality). What impact, if any, do these technologies have on your planning?
Jeff: People are talking about Web 3.0, or the Meta-verse, a fully immersive, virtual environment. But for most of us, we still live in the real world, and don't like having a system strapped to our face the whole day – so we interact with each other via the screen. That means that the image on screen represents the people with whom we see, interact, and collaborate. From personal desktop displays to meeting room solutions, ViewSonic builds our display technology to help people connect and collaborate in a more intuitive and meaningful way.
Larry: My audience is more focused on media creation. Not just traditional media but moving into HDR (high-dynamic range) images and video. What does ViewSonic have to help us monitor this media format accurately?
Jeff: Several ViewSonic monitors and projectors have HDR support. The VP series of monitors is designed for color-accuracy and color fidelity. They are color-calibrated in sRGB and Adobe RGB color space. We recently announced a new series (VP76 series) which is 99% accurate to the DCI-P3 color space, which is 30% larger than the sRGB color gamut, and is specifically designed for digital cinema. So, you can now edit your videos in the same gamut as the professional movie studios. The ColorPro VP-series is also Pantone Validated, so you can be assured that the color accuracy is consistent with the Pantone color library. And any time you move movie clips and files around, you know that the color fidelity is there, and all your color data is captured and stored.
Larry: Given all the choices out there, what criteria should we use in picking the right monitor?
Jeff: Good question and it really comes down to what you are using your monitor for. There is no such thing as a "Best Monitor," only a "Best monitor for this job." For example, you are looking for a work monitor, and you will spend most of your time looking at spreadsheets and maybe do some light gaming, and occasionally watching YouTube videos and check social media.
In this case, it doesn't make sense to get a top-of-the line, color-accurate ColorPro monitor for professional graphic designers when you will not be doing any of that work. You are paying a premium for color accuracy, which is wasted because most YouTube videos are shot on a phone, compressed, and uploaded in terrible quality. You are better off getting a VX-series monitor that has a beautiful 32" IPS LCD screen which will be great for online videos, even better for your spreadsheets, low-lag time for gaming, and is budget friendly. This will give you the biggest bang for your buck.
Larry: Color accuracy and resolution are also important. What key specs should we focus on?
Jeff: There are a few key things to look for. For consistent color each time, look for 99% RGB color gamut coverage to ensure that content from the camera to the monitor to the final print is accurate.
If you are creating digital cinema, look for a monitor with DCI-P3 color gamut coverage which is 30% larger than the sRGB color gamut and allows editing of movies exactly as they were meant to be seen for the big screen to the desktop monitor.
Look for monitors that are factory calibrated to deliver Delta E2 right out of the box and make sure that the monitor is hardware calibration ready to ensure accuracy over time.
In addition to color critical specs, look for connectivity, ergonomics, and size.
Larry: Taking a wider view, what part of the visual display industry is most exciting to you – and why?
Jeff: Collaboration spaces. Companies are trying to understand the needs of their distributed workforce. A large portion of the workforce wants to remain remote, and the company must navigate the intricacies of accommodating these remote workers, while at the same time, maintain a high level of productivity. The key is how the team collaborates and shares ideas and information, while they are not physically together in the same room. ViewSonic ViewBoard interactive displays allow for that by acting as a hub for all meeting and collaboration tools. Whether a company has standardized on Intel UNITE, Microsoft TEAMS, Zoom, and Cisco Webex for their meeting software, all can connect to the ViewBoard and share their images, notes, and ideas. Participants can also connect using any web-browser. This flexibility allows teams to connect and share ideas, regardless of where they are in the world.
Larry: Finally, as a chance for a commercial, describe why we should consider adding ViewSonic monitors in our work in media?
Jeff: Quality, performance, value. ViewSonic invites you to "See the Difference."
Larry adds: Jeff, thank you for taking the time to chat.
– – –
Jeff Volpe currently serves as president of ViewSonic Americas. In this role, Volpe oversees strategic business planning, sales and marketing, operations, and logistics for the region. Focused on business transformation and a dedication to solutions development, Volpe has led ViewSonic Americas to better support its customers and business partners for today and tomorrow. Additional roles with ViewSonic have included vice president of marketing, Americas; vice president of sales Americas; vice president of the Business Products Division; and senior director for Canada.
---
Bookmark the
permalink
.