Top 20 Media Tutorials for 2021 on LarryJordan.com [u]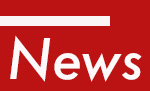 Here's a list of the top 20 most-read media and video editing tutorials on my website from Jan. 1, 2021 to Dec. 31, 2021.
1. Should You Upgrade to macOS Big Sur?
2. Pick the Right Version of ProRes
3. When to Use H.264 vs. HEVC for Video Compression
4. Premiere Pro CC: What the Heck Do These Image Options Mean?
5. EQ: Warm a Voice and Improve Clarity
6. Final Cut Pro X: Create an Adjustment Layer
7. New HDR Workflow in Adobe Premiere Pro
8. Premiere Pro CC: Use Two Monitors
9. Compare the Speed of New M1 MacBook Pros to 2013 and 2017 Macs
10. Adobe Premiere Pro CC 2018: The New Font Menu
11. YouTube: Filmmakers Presumed Guilty Until (Maybe) Proved Innocent
12. Thoughts on Apple's M1 Silicon for Video Editing
13. Premiere Pro CS6: Moving Images and Effect Controls
14. Counting Words for Voice-Over Timing
15. Adobe Premiere Pro: When to Use Maximum Render Quality
16. Create and Edit Vertical Video in Final Cut Pro X
17. Configure a 2021 M1 MacBook Pro for Video Editing
18. Premiere Pro CC: Fast Ways to Export Movie Segments
19. Where Does Adobe Premiere Pro Store Presets?
20. Configure the New MacBook Pro to P3 Color Space
---
Bookmark the
permalink
.