Thoughts on New Macs with Apple Silicon [u]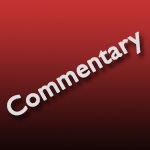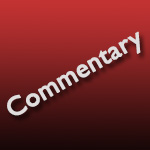 [Updated Aug. 16, 2020, with additions and links in the closing section on "What Should You Do Now."]
Last Monday, Apple announced that the Mac will be making a 2-year transition from Intel CPUs to systems based on new Apple silicon starting later this year.
Like any other Apple rumor or pre-announcement, we are still short many of the details of what these new systems will look like. And, truthfully, until Apple ships the hardware, we don't really have any new decisions to make. Still, there's lots to think about.
Apple's announcements were focused on encouraging developers to update their hardware and software to support the new system. And, as you might expect, most will and some will not. That's true of every transition to something new.
As end-users, our challenge is to be patient while Apple and the development community bring these revised products to market. Still, given what we know now, I am very, very excited about these new systems. Let me tell you why.
NOTE: Before I start, though, let me STRESS that you should not install beta software – like macOS Big Sur – on any system that you rely on for productivity. Beta software breaks. In fact, once Big Sur ships, you should still avoid updating until a .1 release is available. Just to be safe. Big Sur will be a big update – don't rush into it.
BACKGROUND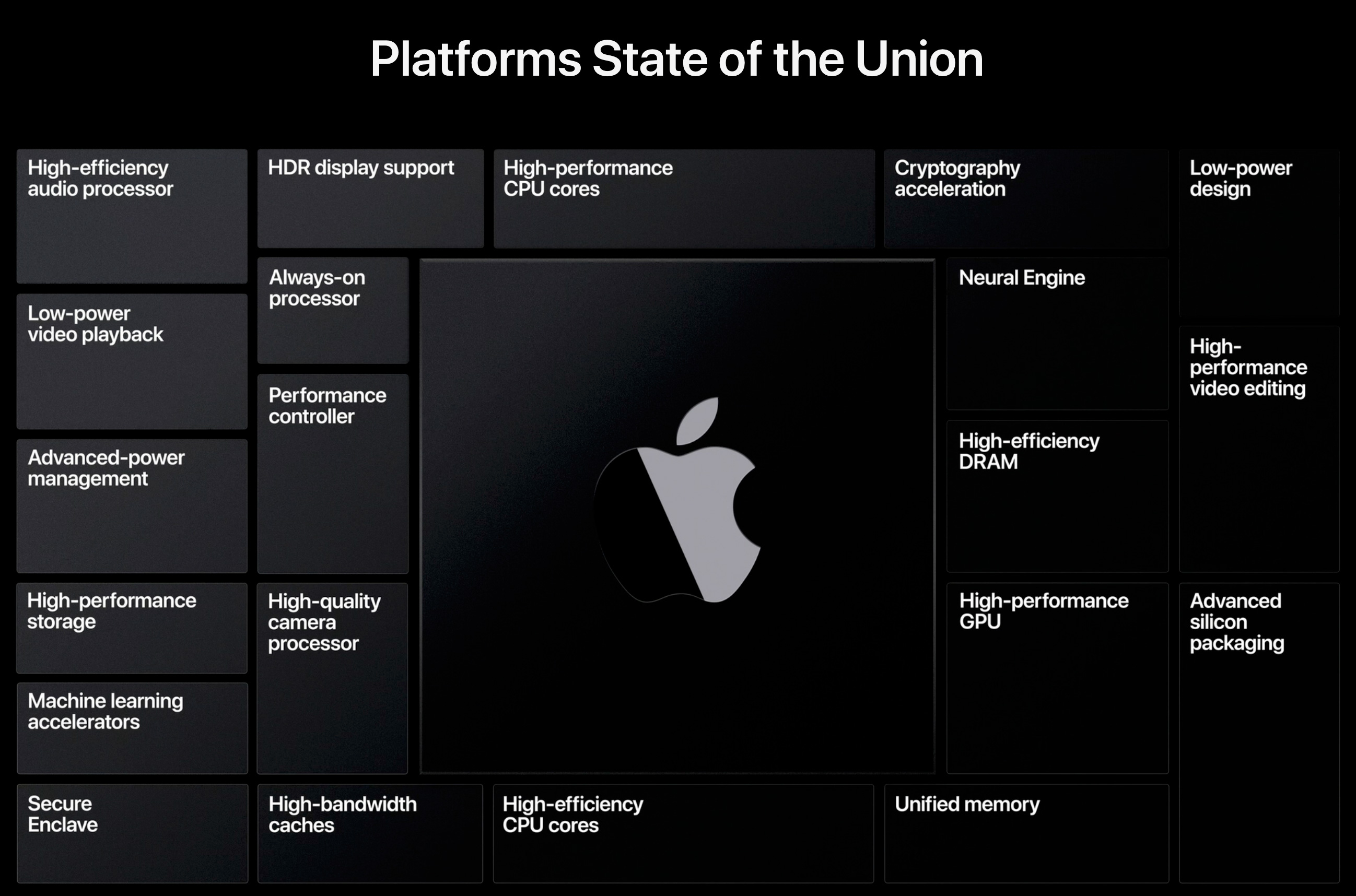 (Click to see larger image. Block diagram of an Apple silicon chip. Image courtesy of Apple, Inc.)
Rumors of Apple developing new ARM processors for the Mac first surfaced in 2014. These new chips were, I suspect, the reason behind Apple's move to all 64-bit applications in Catalina, as well as discontinuing support for 32-bit codecs at the same time.
A friend, who develops chips for a living once told me that creating a new CPU-grade chip from scratch takes 3-5 years. So Apple started planning this transition a long time ago.
This is why Apple had so much of the conversion foundation nailed down when they announced the change:
macOS Big Sur. The new major release of the operating system that supports both Intel and Apple CPUs. Also with Big Sur, Apple raised the version number of macOS from 10.x to 11.0.
Universal App Quick Start Program. This provides access to documentation, forums support, beta versions of macOS Big Sur and Xcode 12, and the limited use of a Developer Transition Kit, a Mac development system based on Apple's A12Z Bionic System on a Chip.
The Mac Development Transition Kit hardware itself.
Xcode 12. Apple development environment, including native compilers, editors and debugging tools.
Rosetta 2. Translation software allowing unmodified Mac apps on the new gear.
Virtualization technology. This supports running other operating systems, such as Linux, on the new hardware.
This level of support is not built quickly, nor without carefully thinking through what developers need to convert their programs.
NOTE: It is important to note that the A12Z chip in the Development Transition Kit is not the most current Apple CPU chip. The current iPhone 11 uses an A13. The upcoming iPhone will use something even newer. This is why I'm not worrying about performance specs for these development systems. They are nowhere near the Mac-optimized CPU that will ship with the first Apple silicon Macs.
WHAT TO EXPECT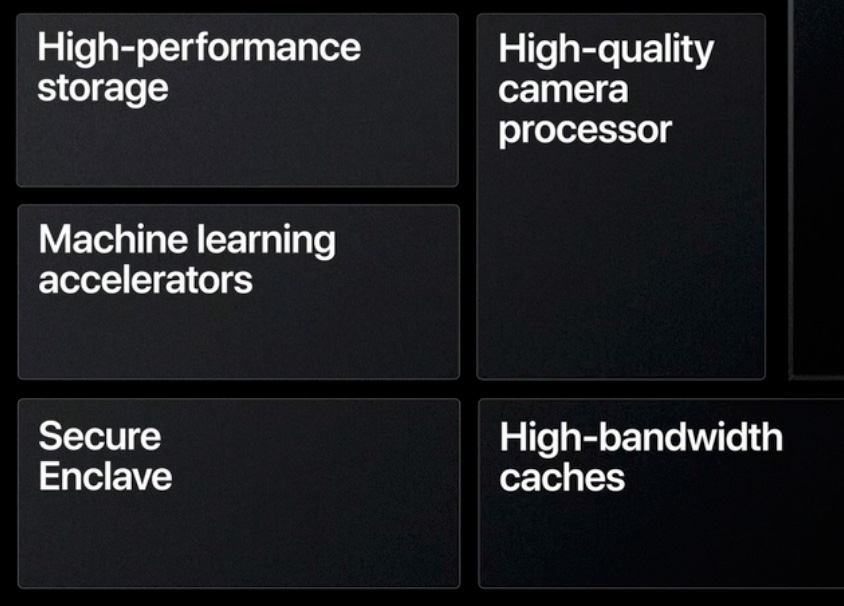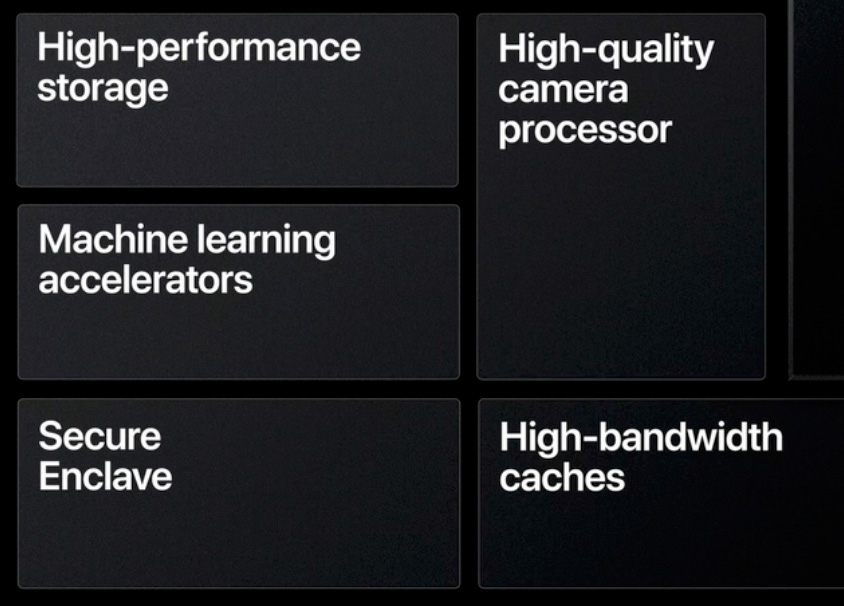 Apple has been designing, building and improving custom silicon for over a decade, starting with the iPhone and expanding into the iPad. This kind of work is neither easy nor cheap, however the success and performance specs of Apple's mobile devices proves that Apple has the skills to create world-class chips.
"Building upon this architecture, Apple is designing a family of SoCs for the Mac. This will give the Mac industry-leading performance per watt and higher performance GPUs — enabling app developers to write even more powerful pro apps and high-end games. And access to technologies such as the Neural Engine will make the Mac an amazing platform for developers to use machine learning. This will also create a common architecture across all Apple products, making it far easier for developers to write and optimize software for the entire Apple ecosystem." (Apple press release)
Apple silicon is more than just a CPU, it is a fully-integrated system – CPUs, GPUs, and a ton of supporting systems – all located on one chip. The block diagram above illustrates all the different components in this integrated system; Apple silicon is far more than just a CPU.
As you know from your own personal projects, buying something ready-made is fast and inexpensive, but rarely a perfect fit.
Creating something specifically for you – whether it is a custom shirt or custom database – means that you get exactly what you need. It takes longer and costs more, but, ultimately, makes you more productive because it works the way you need it to work.
Apple silicon is the exact same thing. It takes longer to create and costs Apple more, but, in the end, we get computer systems where all the pieces are carefully designed to fit together to maximize performance.
WHAT'S TO COME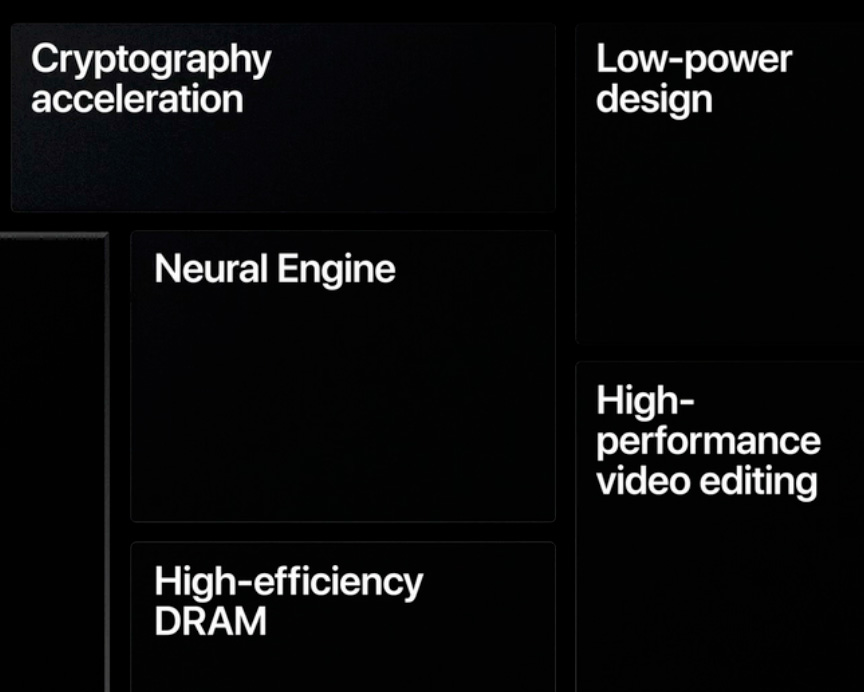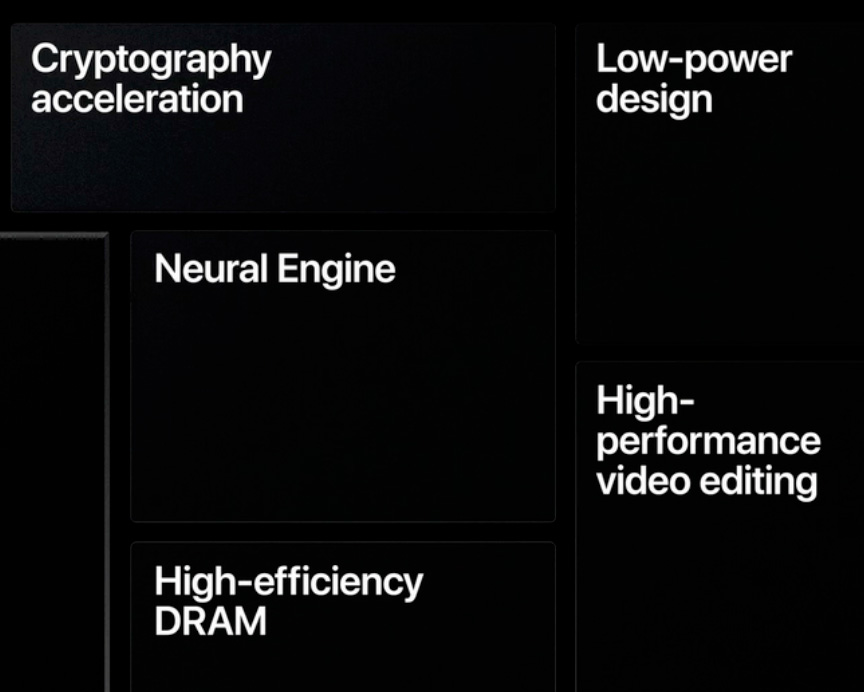 There's still a lot we don't know. The Developer Transition Kits are not Macs. They are iPad chips in a Mac housing. They are specifically designed so that developers can test their code before actual Macs ship. Even so, the reports I'm reading show these chips are already roughly equal to some Mac desktops.
I have no doubt the final shipping systems will be far superior.
The challenge, in this transition, isn't creating new software, but in updating the old. Several apps couldn't make the transition from 32-bit to 64-bit. I'm sure there will be other older software that can't be converted, either because the development team that created it is no longer working on it, or because the developers don't feel there's enough of a market for it.
What I find reassuring is that some of the most important legacy apps – Word, Excel, Photoshop – have already been converted and seem, according to Apple, to be working great in beta.
THINGS I LIKE
I am totally in agreement with Apple's focus on privacy and security, as well as performance.
It is not in Goodle's self-interest to enforce privacy. Microsoft is late to the privacy party and under EU scrutiny over privacy in Office 365. Apple's focus on this is critically important. Just as an example, the latest reports this week of apps that surreptitiously copy clipboard data from iPhones – or even nearby Macs – bring the need for system-level privacy and security forcefully to mind. There is no reason apps like TikTok, CBS News, or the New York Times need access to our clipboards.
As well, Intel security flaws like Meltdown, Spectre or the unfixable CPU flaw of 2019, all point to the continued need to focus on security and privacy in hardware as well.
I also like multi-threaded CPUs, as well as multiple GPUs on the same chip. While less helpful in video compression, both these features will significantly benefit both audio and video editing.
WHAT SHOULD YOU DO NOW?
For now, all we can do is wait. However, don't get too worried – yet – about reports that the new system "will never be able to do [X]." A lot of this is click-bait reporting or political posturing. No one knows – outside of Apple – what these new chips can do. And, given Apple's track record, they tend to under-promise and over-deliver.
NOTE: Remember, Big Sur runs on both Intel and Apple CPUs. You won't need to worry about Apple silicon compatibility until new hardware is released and you decide to buy it.
The Mac is a vibrant market for creative applications – developers have no reason to abandon it. For now, I fully expect media software from Adobe, Blackmagic Design and Apple to support the new system at the same time as, or closely thereafter, to the launch of new hardware. Avid will support it eventually, but they have a lot of legacy code to convert first.
This new system architecture will show up first in laptops, a few months later in iMacs, then, finally, the Mac Pro. Systems that need more CPU power will take longer to develop. While laptop upgrades are rumored for the end of 2020 to early 2021, new CPUS for iMacs or the Mac Pro have not even appeared on rumor sites.
If you need new hardware now, buy it. Intel systems are proven, solid, high-performance and will last for years. If you don't need new hardware, you are better off waiting until the new systems with Apple silicon in them ship. Then you can make an informed decision on which CPU architecture is best for your work.
NOTE: An interesting observation that several engineering sites make is that Apple silicon runs Windows better in emulation than many Windows systems run it natively. Here's a report, from the Electronic Engineering Journal, that goes into this in more detail.
In all cases, we don't have anything to decide today. Apple silicon is not shipping. However, truthfully, I'm already saving my pennies for the new hardware. The Macs I currently own have stood the test of time. I fully expect the new systems to do the same thing – and take us places we've never gone before.
Brave new worlds, indeed.
---
Bookmark the
permalink
.