Thoughts on Apple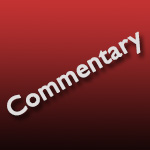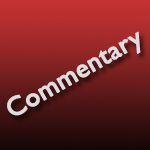 This last weekend, just before the launch of the 10.2 upgrade to Final Cut Pro X, I was invited to a briefing by Apple covering the latest versions of Final Cut, Compressor and Motion. I am privileged to have these meetings and never take them for granted.
These press presentations are carefully crafted to convey specific themes and messages that the company wants to share with the world. This format is necessary for people who are new to following the company, or only follow it sporadically.
MY goal, however, is to jump right to the details; because I already know the company mission and products and I don't really care who is using the product – I care about how all the REST of us can successfully use the product.
(Smile…) This makes for a very interesting meeting!
SOME BACKGROUND
The first thing you need to know is that the Final Cut team at Apple is really smart and cares a lot about their products, the process of editing and creating high quality results. My first direct contact with Apple was more than twenty years ago and in every meeting since I've been struck by their dedication and understanding of the market.
I can, and do, disagree publicly and behind-the-scenes with some of the choices they make, but I've never questioned their goal to do the very best they can.
The second thing you need to know is that there is a large team working on Final Cut. As software development goes, this is a large group.
A derogatory comment is often made that Final Cut pales in comparison to the iPhone. Heck, EVERYTHING pales in comparison to the iPhone. Every other corporation in the world would give up body parts to have a product success like an iPhone.
This complaint misses the bigger question: With a hit like the iPhone, why does anything ELSE at Apple exist? And the answer is that Apple feels it is necessary for the larger goals they are trying to achieve.
MUSING PHILOSOPHICAL
The reason behind this article, though, was a thought that occurred to me during the briefing: Apple's core strength is the interface.
Computer-based video editing began long before Final Cut was released twelve years ago. But Apple made it accessible by simplifying the interface. There is no question that Final Cut revolutionized the process of video editing and exploded it into markets far beyond traditional broadcast; despite heavy and on-going competition from Avid, Adobe and a flock of PC-based software companies.
Story-telling didn't change. Shooting film and video didn't change. But the interface to how we stitch clips together was rethought and simplified.
Final Cut Pro X didn't change story-telling, nor the technical process of stitching clips together. But it DID rethink the interface. Love it or hate it – and there are plenty of people on both sides of that issue – Apple did what it does best and simplified the interface.
Simplifying the interface is not the same as removing power or features. It is the process of making those features easier to use. (Look at the last two major upgrades from Adobe; both of them featured a cleaner, simpler interface. It is easier to find something in a clean room than in a messy one.)
I've known for a long time that it is easier to write long than a short. When you only have a few words, each word has to work harder.
NOTE: Ernest Hemingway is credited with the six word short story: "For Sale: Baby shoes. Never used." The power of that simple story has stuck with me for years.
The same thing is true for interfaces. Creating a cluttered interface is easy, just look at any medical data entry form. Creating a clean, simple interface that is focused on accomplishing a task is really, really hard.
Apple needs – and has – a vibrant ecosystem of third-party developers creating innovative features for its products. But, the one thing a developer can't do is change the Final Cut interface. Only Apple can do that.
But that entails a big risk. Years ago, back when Apple gave on-the-record interviews, the executive then in charge of the Final Cut team made a comment that I've never forgotten. When I asked why Apple had not made a particular change to Final Cut, he replied: "You change the interface at your peril."
That comment stuck with me: Adding features is easy, changing how we interact with those features is fraught. The launch of Final Cut Pro X proved that. Yet changing the interface is essential if software is going to grow yet still remain useful.
In the 10.2 release of Final Cut are numerous interface changes, including:
Condensing importing in to one dialog
A more flexible video scope display
Keyword search dialogs are scrollable
Improved XML exporting
Masking built-into every effect
None of these make headlines, but everyone of these makes editing and effects easier.
To me, this is the great strength of Apple: it is not afraid to tweak the interface, even if it runs the risk of making the rest of us feel uncomfortable until we learn the new system.
Adding flashy new features is fun; but can be done by anyone. Continuing to streamline and refine the interface is essential; and that can be done only by Apple.
SUMMARY
During our meetings, I'm constantly questioning why Apple chose to do something, or why they didn't do more, or suggest features that are needed but not yet implemented. As the entire Final Cut team knows, my goal is to provide feedback from the field, offer suggestions to improve the product, or determine the status of fixing problems.
The fun part of this game is that Apple never answers "Why?"
That's OK. My goal is to keep asking – and sharing what I learn with you.
---
Bookmark the
permalink
.