The New Neon Text Effect in Apple Motion 5.6 [v]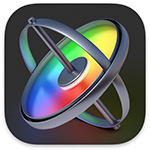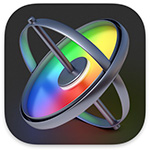 [ This is an excerpt from a recent on-line webinar: "New Features in Apple Media Software" which is available as a download in our store, or as part of our Video Training Library. ]
EXCERPT DESCRIPTION
Recently, Apple updated Motion to version 5.6, where one of the highlighted features is a new neon text effect. In this video tutorial, Larry Jordan shows how this works and how you can add another effect to make it look even better.
---
The New Neon Text Effect in Apple Motion 5.6
TRT: 3:56 — MPEG-4 HD movie
---
SESSION DESCRIPTION
Apple updated Final Cut Pro (v10.6), Motion (v5.6) and Compressor (v4.6) last week with significant new features. In this session, Larry Jordan illustrates some of the more interesting – and important – ones.
This session covers:
Object tracking in both Final Cut and Motion
The Neon text effect in both FCP and Motion
Interface improvements in both FCP and Motion
Manual captions and Watch Folders in Compressor
Discover how these features work, and how to use them in your next project.
AUDIENCE LEVEL
This intermediate-level session is designed for editors with some experience with Apple Final Cut Pro, Motion and/or Compressor.
---
Bookmark the
permalink
.