The LJA Team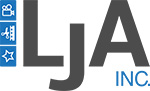 When I first started my company eleven years ago, "Larry Jordan & Associates, Inc." consisted of one person – Me. Over the years, thanks to your support of the products and services we offer, we've been able to grow steadily.
I have always enjoyed putting teams together to tackle projects. And, in order to grow, I needed to do the same thing for this company. Now, we're a team of more than a dozen amazing and talented people and I'd like to introduce them to you.
BUSINESS / MARKETING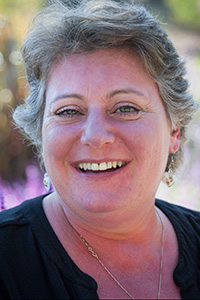 Debbie Price
Office Manager
Debbie was my first employee. I was looking for help, so I placed a want ad. I got an email back saying: "You can stop looking. You found me." It was the absolute truth. Debbie is the foundation upon which I've built my business.
Hailing originally from the UK, Debbie has been with the company for the past 10 years and has worn many hats and seen innumerable changes over those years. Currently she is the Office Manager (which covers a whole host of tasks) and also the Producer for any live events (such as trade shows). Debbie also oversees personnel issues and generally makes sure that everything runs smoothly. Debbie's calm temperament and personal touch ensures that staff and customers alike are happy. It is Debbie's goal to have everyone on the staff drinking tea and speaking PROPER English!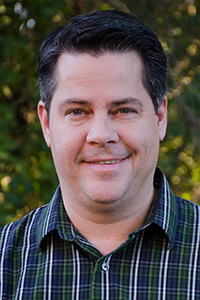 James C. Stevens
Marketing Director
James is our newest employee and heads our marketing efforts. I knew we needed someone in this role, but I didn't realize how much he was needed until he got here. James has a strong background in creative design and advertising, having held the positions of Art Director at the Addy Award-winning Weiser Creative Group in Westlake Village, CA, and Creative Director at Saturn Creative in Simi Valley, CA. He also has substantial marketing experience having been the CEO for Netword Plus, a Social Media and Content Marketing firm and the Director of Marketing for Kahn Tools, an online distributor of American made industrial products. James is exactly the right person, in the right place, at the right time to help us grow.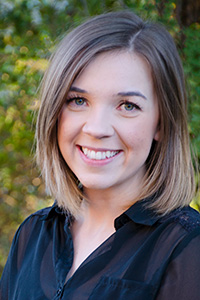 Lindsay Luebbert
Business Manager
We were introduced to Lindsay through her close friend Tori (see below.) And now, I can't imagine who could do a better job running our business office. Her attention to detail, warm customer service and the care she takes to not only do her job, but do it right amazes all of us on a daily basis. If you have a problem or question about your account or purchase, Lindsay will figure it out, fix it and let you know how it was handled.
She also doubles, along with Megan and Brianna, as our in-house graphics designer.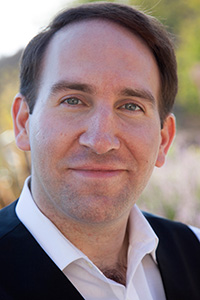 Patrick Saxon
Social Media Manager
I first met Patrick as a member of the troupe of actors we used for our 2 Reel Guys webisode series. He impressed me then that he could do more than act. And, over the intervening years, Patrick has handled our marketing, sales and social media with style and class. With the addition of James to our team Patrick is able to concentrate on what he truly loves – reaching out and sharing with our audience via social media. Patrick's writing and research skills are a delight to read.
– – –
WEB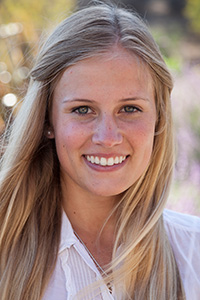 Tori Hoefke
Web Director
I met Debbie through a want ad. I met Tori through my bank teller. At the bank a while ago, I was talking to Abigail about my need for someone responsible for my company. She instantly recommended the "best friend of my sister" who proved to be Tori. (Lindsay was Abigail's sister, so this ultimately proved to be a "two-fer".) Tori graduated from Wheaton College with an English minor, so, naturally, we instantly put her in charge of all our websites.
Tori joined us at a very difficult time for the company when all our websites needed help. She wrapped them up into her wonderfully competent hands and I've never needed to worry about them since. Dedicated, focused, incredibly talented and somewhat shy, you won't hear much from her, but everything you see from us on the web is her doing.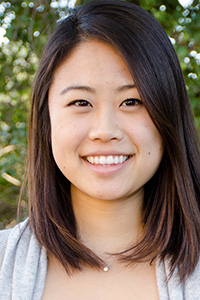 Ailin Kim
Web Wizard
Ailin is one of my former students at USC, where she is pursing her Bachelor's in Biology with a minor in web development. When I mentioned that we needed someone to help Tori with our websites, Ailin volunteered. Since joining us, she is focused on updating the Digital Production Buzz website to make it easier to use and highlight our latest move into video. She is also responsible for the design and content of the weekly Buzz newsletter.
– – –
PRODUCTION / BUZZ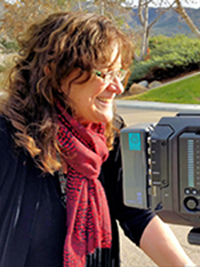 Cirina Catania
Producer, Digital Production Buzz
I can't remember where I met Cirina, but that was one of the more important days of my life. Cirina is a world-class television producer, co-founder of Sundance and former marketing head at United Artists. She travels the world creating programs for networks like National Geographic, among many others. And, in her spare time, she has produced every weekly episode of the Digital Production Buzz for the last eight years. Her sense of what's hot, where the future is going, and what topics filmmakers need to know is unparalleled – and showcased every week on the show.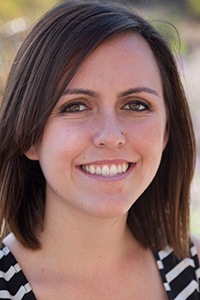 Megan Paulos
Production Supervisor
I first met Megan when I presented a training session to the Riverside, CA, School District about four years ago now. We worked together each spring as she was part of the production team when The Buzz covered the annual NAB Show. Our move to our new studio coincided with her graduation and we brought her on board as fast as possible.
Megan stuns me with her grasp of production technology, a steel-trap memory and the most "can-do" spirit in anyone I've ever met. As she writes: "I graduated from California Baptist University with a bachelors in Graphic Design and Digital Media with a concentration in video production." She has been working in live video production for the last 5 years. She enjoys the color lime green, a fresh roll of gaffers tape, and the perfect typeface.
She, along with Lindsay and Brianna, form our graphics design team.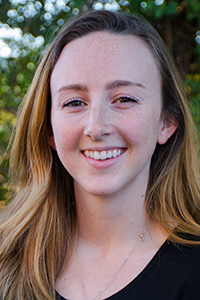 Brianna Murphy
Post-Production
Brianna graduated from Video Symphony, a technical school in Burbank, where she studied editing with Avid Media Composer. When she joined us, we switched her to editing on Final Cut and Premiere. I do a lot of editing each week, but we are turning out so much programming that I just don't have as much time to edit that I would like. In Brianna, I've found someone who is a fast editor, with a great sense of pacing and rhythm.
Brianna also helps out on our live shows by handling the live switching between cameras. As she says, "Switching helps me become a better editor because I'm refining my skills in real-time."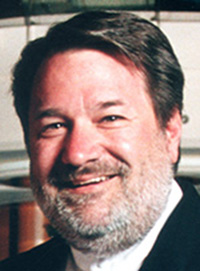 Ed Golya
Lead Audio Engineer
Ed is our go-to audio guy. A professional re-recording mixer and sound designer, he's worked at Universal Recording/Chicago, Todd-AO/Hollywood Digital, Ryder Sound and others. A five-time Emmy winner for Audio Post-Production in both sports and prime-time, Ed helped us set up our new studios and handles all audio duties each week on The Buzz.
Every time I work with Ed, I learn something new and consider it an honor to work with him.
– – –
INTERNS
Now that we are in our new, and bigger, offices, we have the opportunity to share what we are doing with interns. Our very first was Alexia Chalita. She is currently a student at California Lutheran University (CLU) and stops in every Thursday to run prompter and handle all guest phone calls.
Just last week, Keegan Guy became our second intern. Also a student at CLU, Keegan is in the studio running camera and stage managing for The Buzz.
We are currently looking for more interns, especially someone with a background in library science, so feel free to recommend someone.
– – –
ACCOUNTING
This is the second company I've started. My first died for a variety of reasons, one of which was poor accounting. I learned my lesson when I started this one. Ira Kopkin joined us about five years ago. A former auditor for the Defense Department, he brought the same rigor – and suspicious nature – to our books. And, I'm delighted to say, our books are clean and we know where every dollar is coming from – and where its going.
Recently, Ira needed to take some time off, so we added Terri Wojahn. Terri brings an enthusiastic attitude, deep understanding of small-business accounting and a thorough understanding of our accounting system. We've only been working together for a few weeks, but already I can see the benefits of her ideas.
---
Bookmark the
permalink
.