Video Production Evolves – Except Where It Matters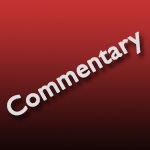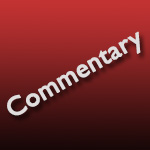 This last week, I was scanning production stills from the largest live production I did in the 1980's. (I did two bigger ones in the 70's and another in 2004, which I'll talk about another time.) What struck me was not the gear – though video cameras then were gigantic beasts which still only captured standard-def images – but four behind-the-scenes shots.
This was an Emmy telecast for WCVB-TV, Boston, in 1981. Three hours, live, networked, with a crew of about 80, 150 on-air guests and live audience around 1,500. It was produced by Hubert Jessup and I was the director. The audience was in the millions.
I've always loved directing large, one-time special events. The directing was fun, but the truly exciting part, for me, was setup. I loved working with the whole team to take the vision in my head and turn it into a real, live production. Yes, it was stressful – and I enjoyed every minute.
I clearly remember being moved to tears decades ago, standing in the back of a large church where we were setting up for a live Christmas performance featuring 7 choirs. Huge cables snaked everywhere, crew members hanging lights, setting camera platforms and running audio cables. It was an overwhelming beehive of activity. "All this," I thought, "came from an idea in my mind." I still find the power of an idea to be truly humbling.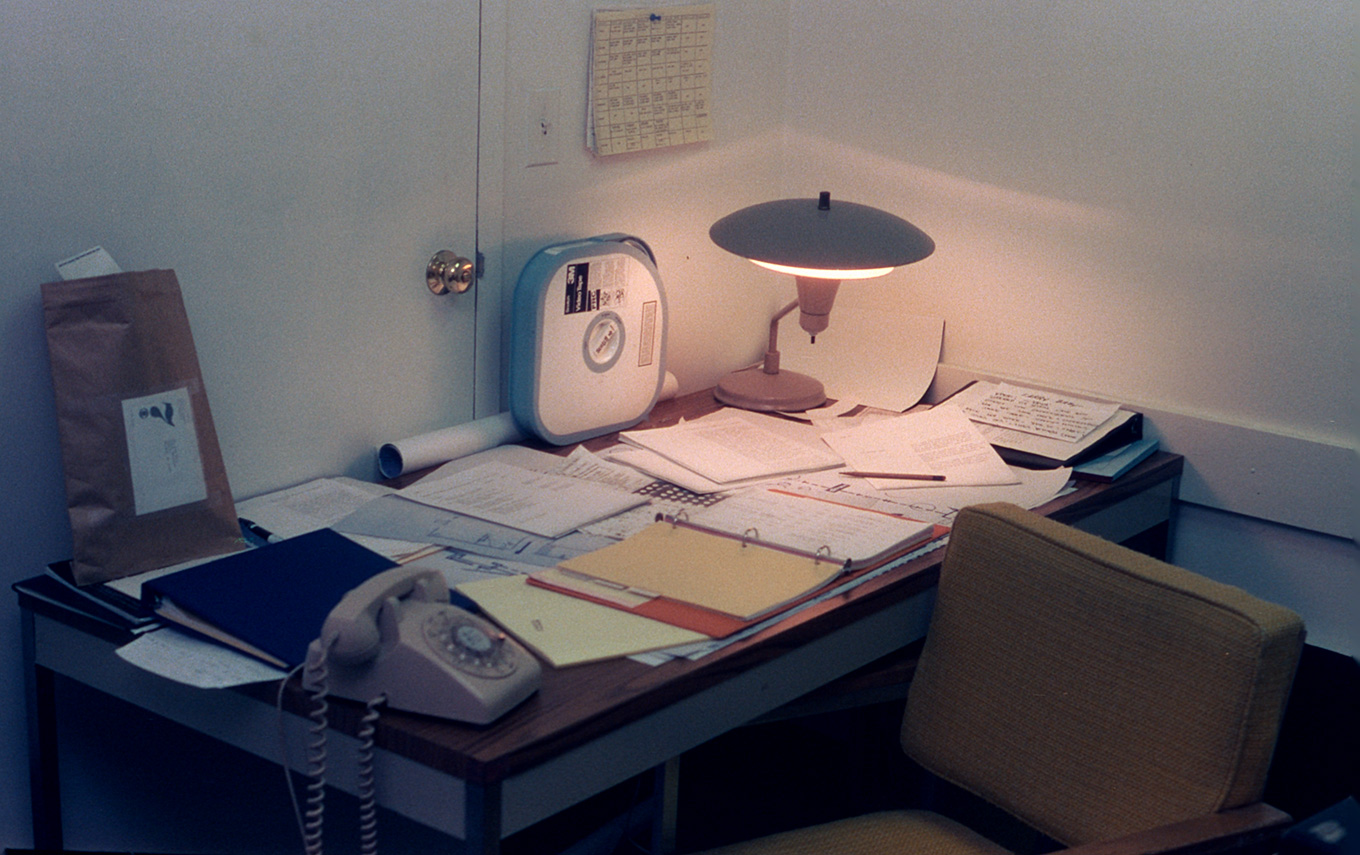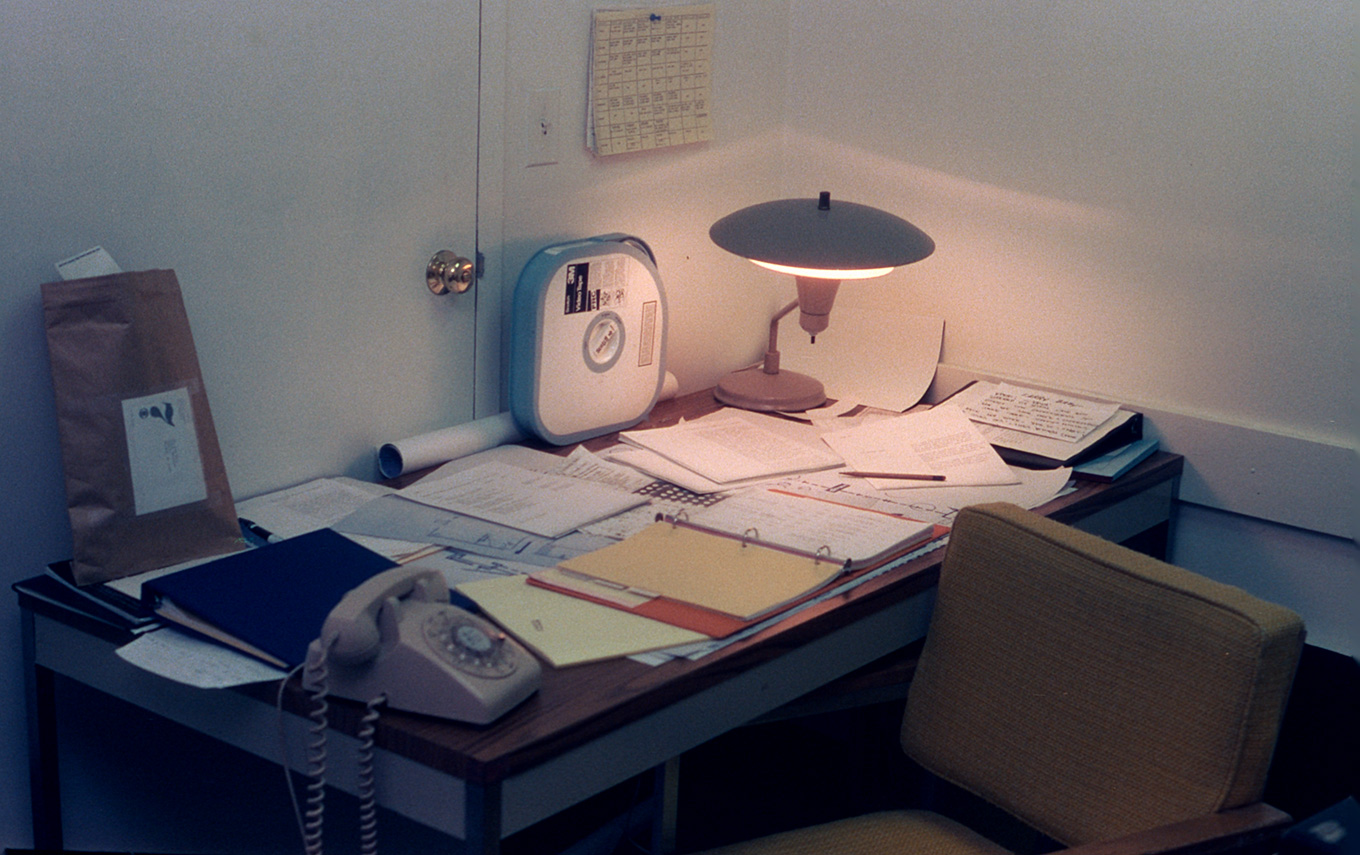 This was the first shot that caught my eye: my production desk. (Yeah, production facilities have never been opulent…) But look more closely: No computer. No cell phone. No electronics at all – except for a wired, single-line telephone. Oh! And the de rigueur blue plastic case for 1″ video tape.
All production elements were printed and stored in the orange binder. Scripts, rundowns, blueprints, seating charts – all hard copy. I can't imagine doing any production today without computer support for scripts, drawings and databases.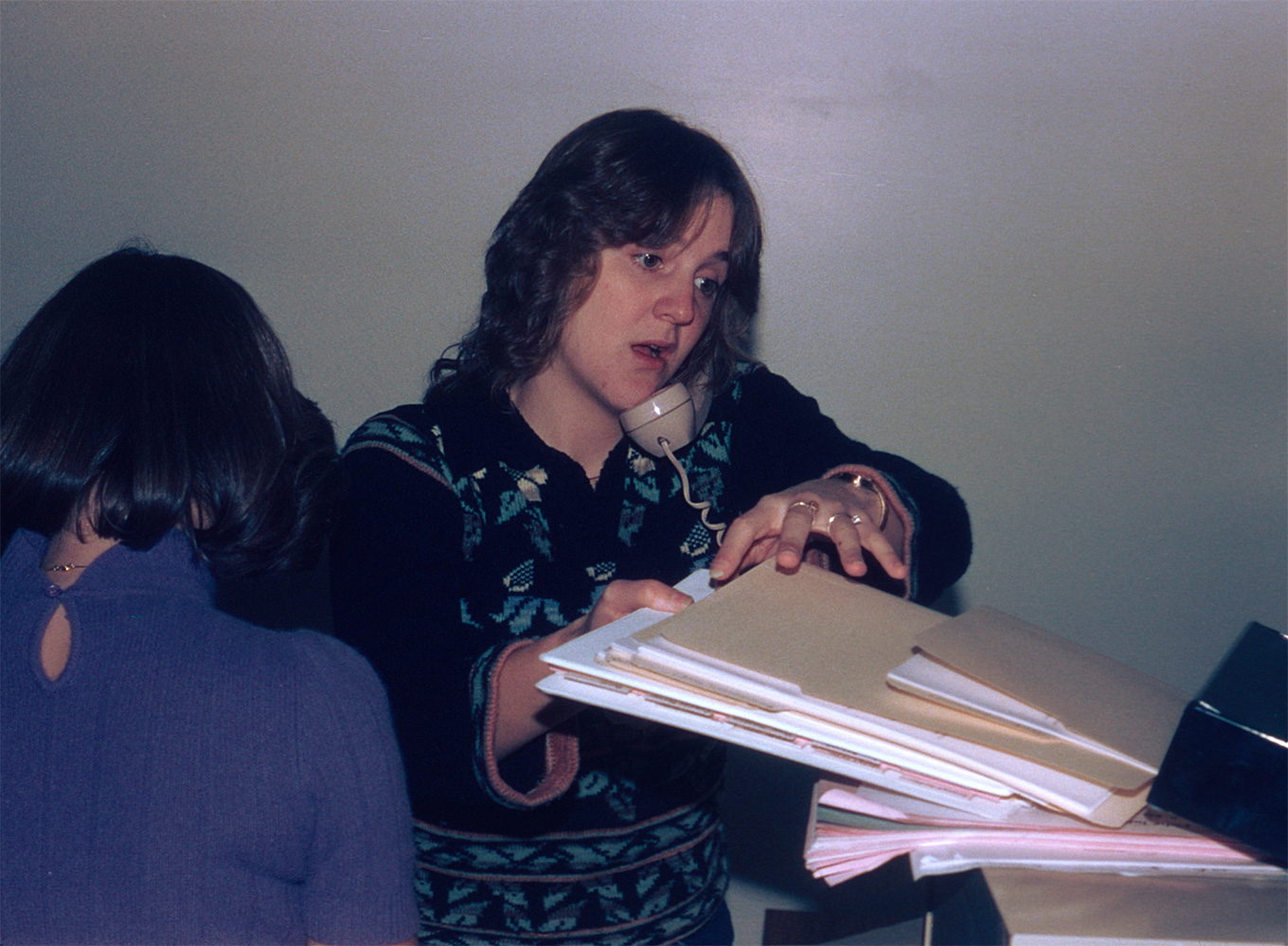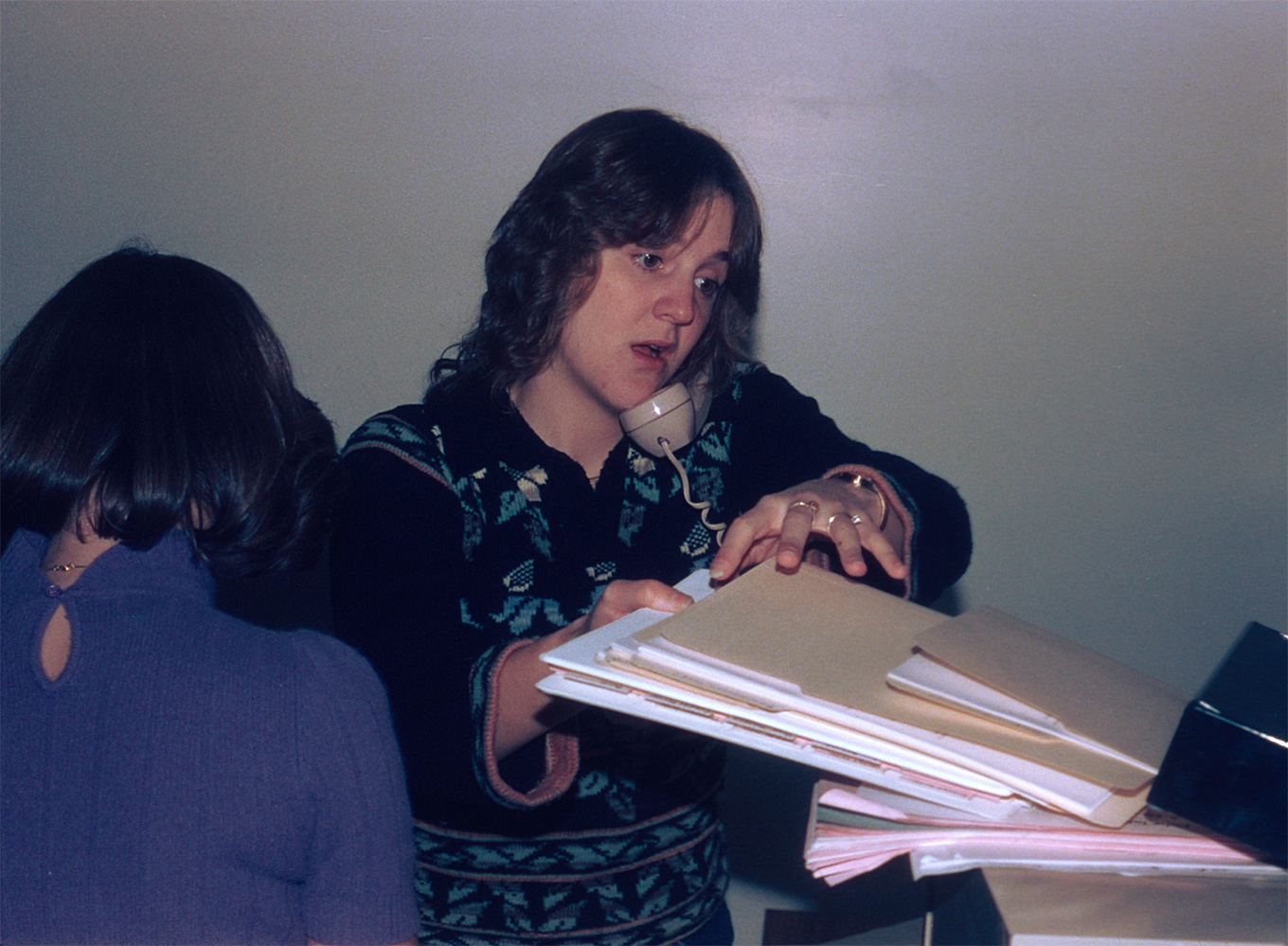 Thinking about hard copy, this is Katie Tully, the assistant to the producer, juggling multiple binders while answering questions on the phone. While phones are still around, though smaller, having to remember on which printed page critical production information was stored is fortunately mostly in the past.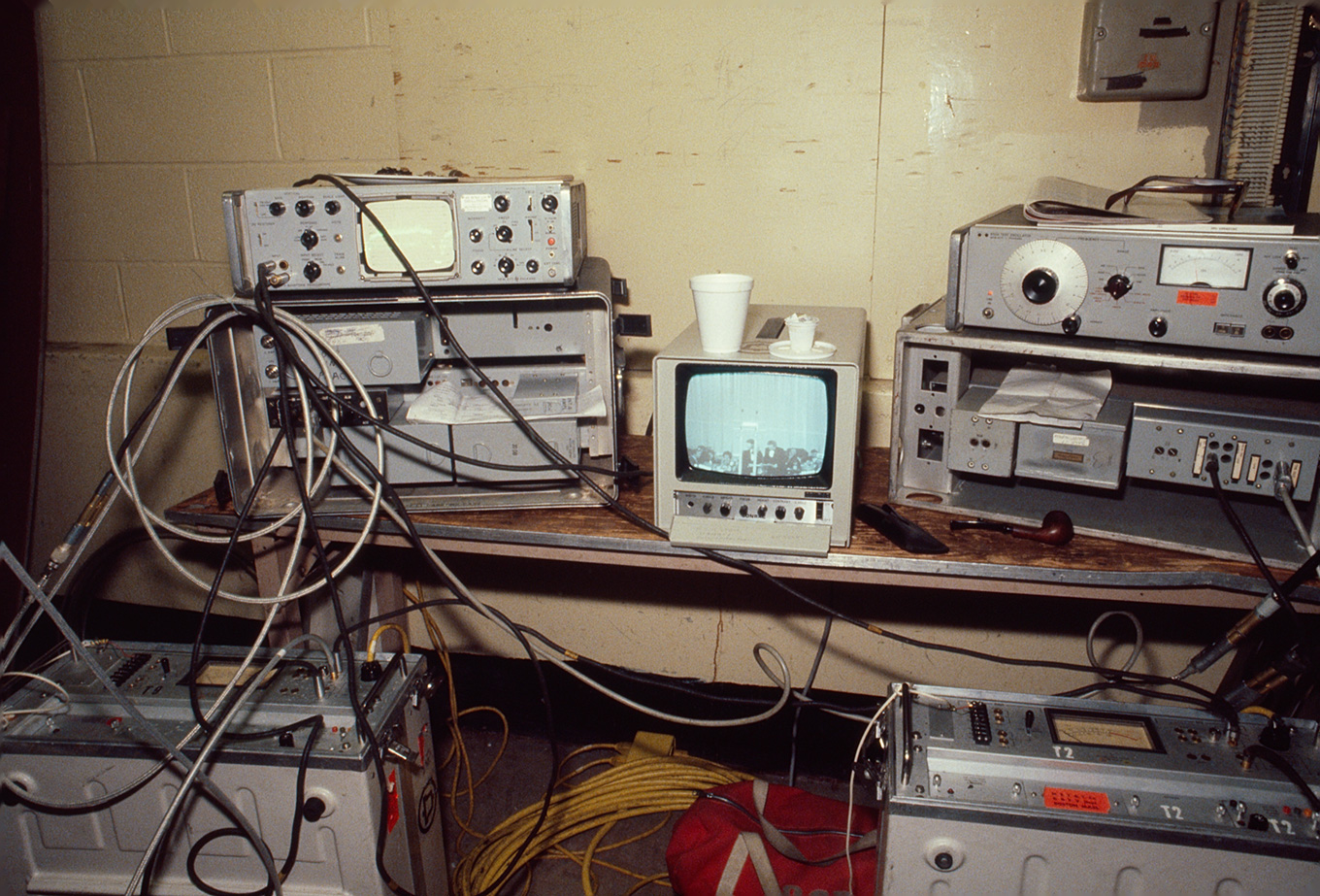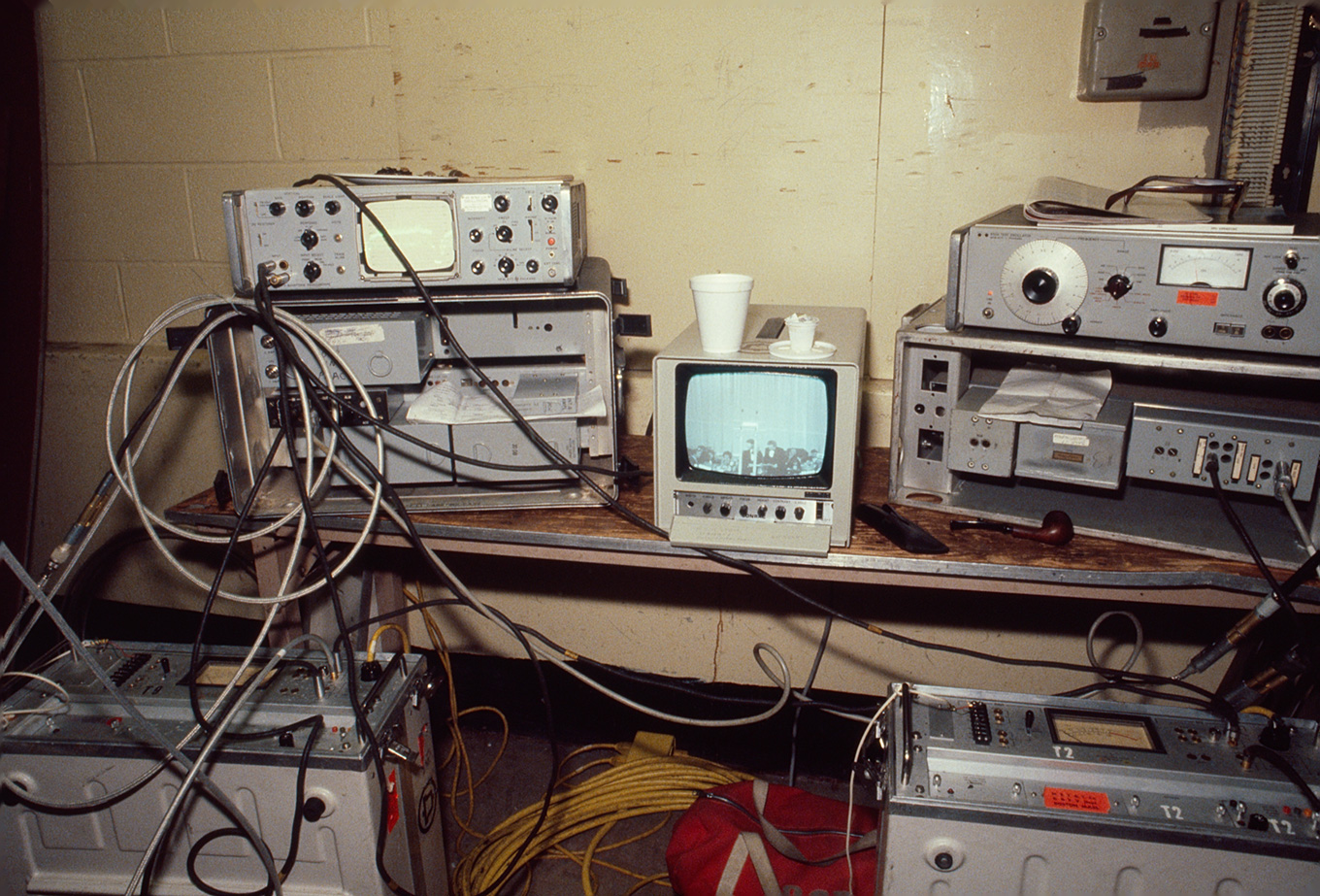 Television was all analog back then. This is, I think, signal processing to send the signal from origination back to studio master control for distribution. (It was sent via telco dry fiber, with a microwave backup.) Today, all this would be replaced by a single Ethernet cable.
Aside from the video scope (top left) and the monitor (center), I don't recognize any of this gear. But it was only one small collection of the cases and cases of electronics that were necessary to originate a live show.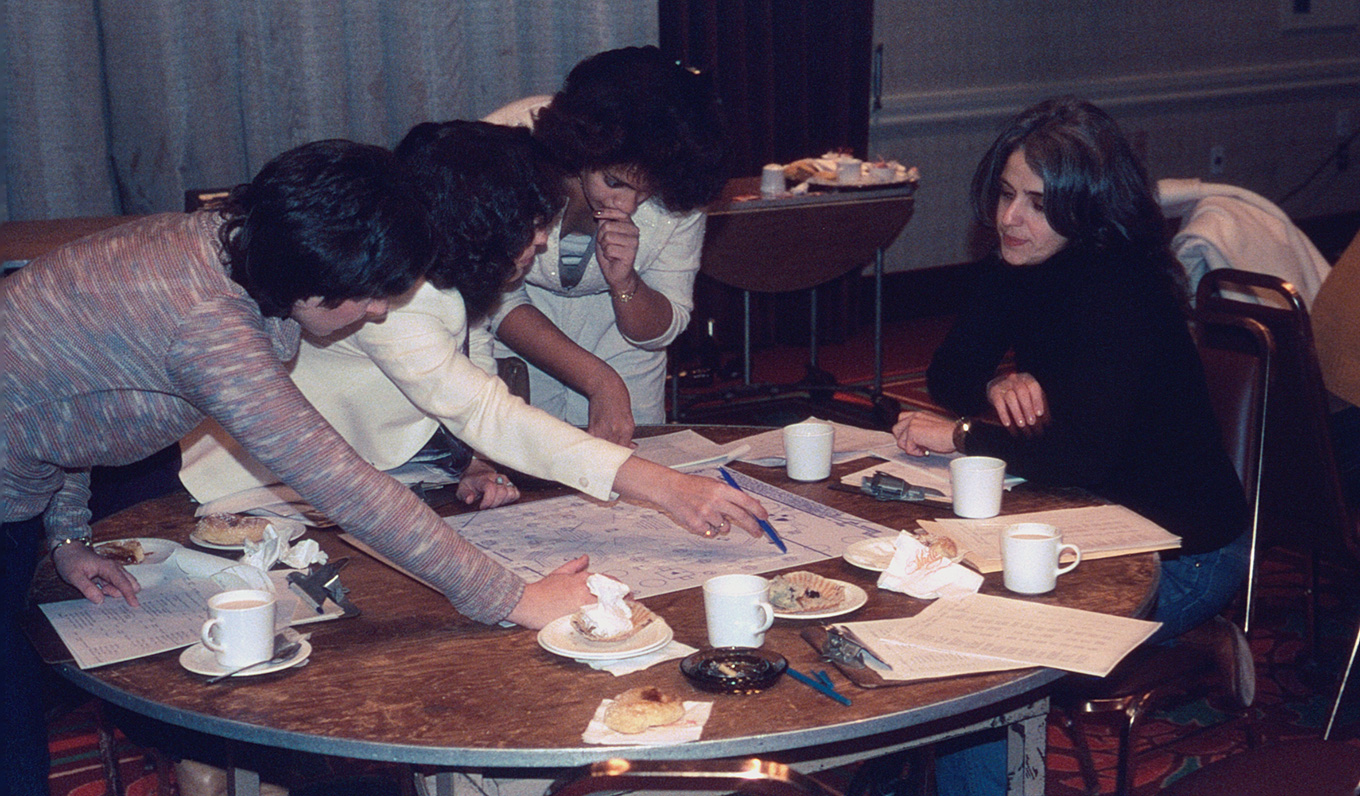 This, though, is my favorite shot. It reminds me that one thing never changes: the production table. Every production I've ever worked ran on half-drunk cups of coffee and mostly-eaten baked goods. A table covered in floor plans, scripts, seating charts and notes, with the production team that made everything run figuring out how to get it all assembled in time.
This classic production shot reminds me that, while technology changes, it was the efforts of talented people behind the scenes that made television possible back then – and their successors make it possible today. Fueled, as always, by coffee and sweet rolls.
---
Bookmark the
permalink
.