Survey: Speech-to-Text Applications for Media [u]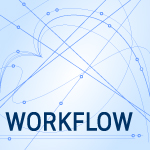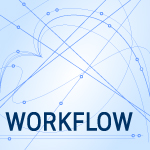 [Updated Nov. 18, 2019, with more services, based on reader comments.]
Suddenly, it seems like automated speech-to-text applications are everywhere. What was mostly in the realm of fantasy a few years ago is now commonplace: Using either a stand-alone application, workflow extension or web site, we can drop a media file in and, a very short time later, we get text back.
Pretty amazing!
BACKGROUND
In the past, transcripts were exclusively created by people listening to audio and typing what they heard. In most cases, the transcripts were high-quality, especially regarding jargon and acronyms. But, they also took time to create and were somewhat expensive.
NOTE: Costs are always relative. You could do transcripts yourself for free, depending upon how you valued your time versus the amount of material that needed transcription.
A few years ago, both Google and Amazon began offering web-based, general purpose transcription. These were very fast and very cheap, but their accuracy was poor, especially for nouns, jargon and acronyms.
Still, like all of technology, both speed and accuracy improved.
TODAY
Today, we have a plethora of applications and web services that fall into three general categories:
Mobile apps to provide dictation transcription
General purpose websites that provide multi-language support at a very low cost
Specific apps that focus on media
LARRY'S LIST
What I've done is create a list of automated transcription services, with the following omissions:
I did not include mobile apps
I did not include apps that seemed to focus on dictation
What remained, after these exclusions, were  two categories of services: media-specific and general.
Media-Specific services include:
General Transcription services include:
Here is a spreadsheet with more details. Almost all services provide free trials and variable pricing. Where tiers were offered, I picked the middle tier.
Also, all services have more features than were listed here. I picked the highlights from the descriptions on their websites.
BIG NOTE!
I tried to make the media-centric section of this list complete. If I omitted your favorite, please let me know and I'll update this article and spreadsheet.
---
Bookmark the
permalink
.