Streaming Video to the Web – Part 2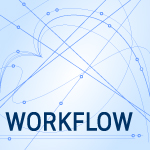 My goal is to create a project studio specifically designed for web streaming. This allows us to create and webcast our weekly Digital Production Buzz and other shows live to the web. We also want to make this facility available to other companies that need to reach an audience live on the web.
However, we are discovering that live video streaming to the web is a huge challenge. This article is the second in a continuing series discussing what we are learning. (Clearly, if we had tons of money, this would be easier. But, we are trying to do this on a budget which makes the challenges more significant.)
NOTE: Part 1 discussed how to get Wowza and Wirecast to work together.
In this article, I asked Megan Paulos, our Production Supervisor, to describe in more detail what we are doing. While the process is improving, we are still wrestling with a variety of issues as Megan writes.
Larry
– – –
Megan Paulos writes:
Streaming video to the web is a very complicated process.
In a nutshell, we take the output of our audio mixer and video switcher into Wirecast to convert footage to 720p, then stream it live to the Internet through Wowza. This works well, but we have issues of stuttering, color shift, and problems when large numbers of people are watching.
In our control room we are using a Blackmagic Design ATEM Studio Converter that connects the studio cameras using fiber-optic cable and outputs HD-SDI to five Blackmagic Hyperdeck Studio Recorders. (This allows us to iso-record any camera as well as record a line switch of the program.) The recorders then output to a Blackmagic Design ATEM 4K Production Switcher. We then send an HD-SDI program feed to a Blackmagic Design UltraStudio Mini Recorder. This converts the signal to H.264 and sends it, via Thunderbolt, to a Mac Mini.
We have a late 2014 Mac Mini with a 3GHz Intel Core i7 processor, and 16 GB of RAM which is running Wirecast Pro 6 from Telestream. The CPU is running about a 75% load during streaming operations. Nothing else is running on this computer when we are streaming.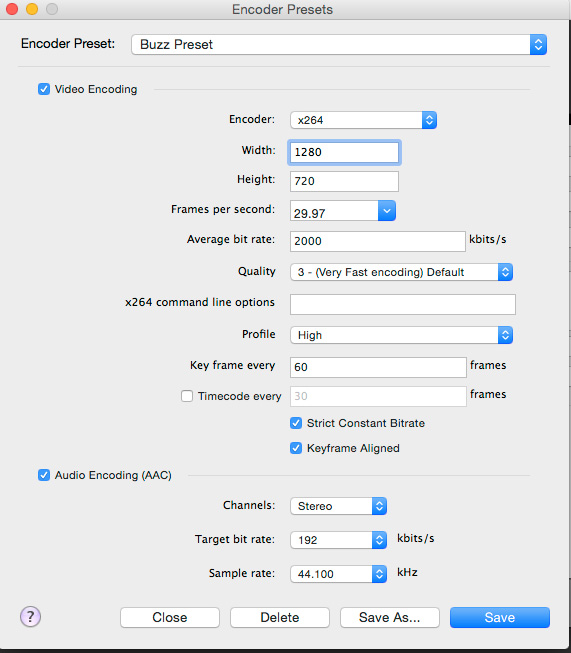 As you can see, we are streaming an average bit-rate of 2,000 kbps (2 mbps) from Wirecast. For bandwidth reasons, we decided to stream a 720p signal at 29.97 fps. However, our cameras only support 1080p, so we need to down-convert the signal prior to streaming.
NOTE: Telestream initially recommended 2250 kbps for 720p video. We have experimented with 2,000, 2,500, and 3,000 kbps without seeing a significant improvement in image quality from the viewer's point of view.
While our upload speeds to Wowza average 2 mbps, our viewers are measuring an average download speed of only 500 kbps from Wowza. We are not sure why there is a discrepancy between the two speeds. Nor are we clear on how Wowza is streaming the content to multiple viewers.
In general, our process works, but we are still ironing out some wrinkles and learning a lot along the way.
One of these is that the system bogs down when more than 100 viewers are tuned into the same stream. We are unclear whether this is a limitation of Wowza or a configuration issue for our account.
Another issue we are wrestling with is lag, delay and stuttering within the stream. This isn't a consistent problem so we are having a hard time pinpointing the cause.
We are experimenting with changing where the video gets converted by putting a Teranex converter in between the ATEM switcher and the UltraStudio converter. Here the Teranex converts the footage to 720p, while the UltraStudio simply converts the HD-SDI signal to Thunderbolt for input into the computer. Some users report an improvement in the picture and stability with much less load on the Mac Mini for format conversion.
We are also experimenting with the bit-rate we are sending through Wirecast. We have been investigating the download speed viewers have been able to get when watching the stream and the upload speed in which we have been able to send the feed to the internet.
Another issue that we are having has to do with chroma saturation in the streamed image that viewers are seeing. We use video scopes within the ATEM Control Software and adjust cameras and color output there. We get it to look perfect on our monitors but somewhere in the conversion process the picture is becoming over-saturated, with colors rotating toward red. The colors are staying pretty consistent over the stream.
Wirecast and Blackmagic's technical support teams were very helpful through this process. They have both provided fast and efficient help.
We are continuing to test and experiment. The feedback and testing support we get from our viewers has also been very helpful. I'll report back in a few weeks as we learn more.
---
Bookmark the
permalink
.