Stitch Multiple Clips into a Single Movie Using Adobe Media Encoder [v]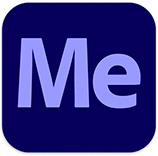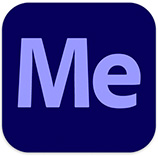 [This is an excerpt from a recent on-line video webinar: "Media Compression in Adobe Media Encoder" which is available as a download in our store, or as part of our Video Training Library.]
EXCERPT DESCRIPTION
In this short video, Larry Jordan shows how to stitch multiple clips into a single movie during compression in Adobe Media Encoder.
---
Stitch Multiple Clips into a Single Movie Using Adobe Media Encoder
TRT: 2:38 — MPEG-4 HD movie
---
WEBINAR DESCRIPTION
Video compression is essential to all media today, from social media to broadcast to streaming. This webinar is designed for everyone who wants to learn how to compress their media files using Adobe Media Encoder. It covers all the basics of audio and video compression.
Join Larry Jordan as he explains and illustrates:
Key compression concepts
The Adobe Media Encoder interface
How to compress a file for social media
How and why to adjust video compression settings
How and why to adjust audio compression settings
How to stitch multiple clips into one – automatically
How to add watermarks and other overlays
How to automate compression using Watch Folders
Shooting and editing are essential to the production process. But, if you screw up compression, all the hard work that went before is lost. Learn how to make all your projects look their best.
Visit our website to see lots more video training in our store.
---
Bookmark the
permalink
.