Adobe Premiere Pro CC: Measure & Adjust Skin Tones [video]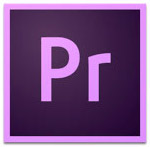 [This is an excerpt from a recent on-line video webinar: "Color Basics in Adobe Premiere Pro CC" which is available as a download in our store, or as part of our Video Training Library.]
SESSION DESCRIPTION
Adobe continues to make improvements to their color grading controls and video scopes. In this session, we explore the basics of measuring and modifying color in Adobe Premiere Pro CC 2019.
Join host, Larry Jordan, as he explains the fundamentals of digital color, then shows how to measure and control it using tools in the latest version of Adobe Premiere. This session includes:
Fundamentals of color theory
How to access and read the Lumetri video scopes
How to easily create color "looks"
How to adjust color automatically
How to adjust color manually
How to adjust skin tones to improve accuracy
If color is new to you, you want to learn the latest features or you want to improve your color skills, this session is for you.
In this video excerpt, Larry illustrates how to measure and modify skin tones, along with a table displaying "normal" skin tone values for a variety of genders and ethnic groups.
---
Measure and Adjust Skin tones
TRT: 7:25 — MPEG-4 HD movie
---
Our website offers lots more video training in our store.
---
Bookmark the
permalink
.