Shoot 25 fps Video on iPhones?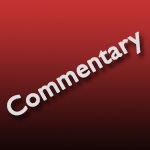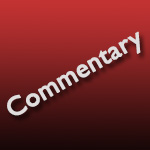 Recently, Harald asked:
"Can you please tell me why Apple's iPhones (and other phones) do not let us shoot in 25 and 50 fps? I know there are apps, for instance Filmic Pro, but that app eats batteries really fast."
I did some homework and discovered that Harald is right: iPhones don't shoot 25 fps video – or 50 fps either.
The reason is that Apple considers iPhones to be consumer devices, with an audience in the hundreds of millions. Consumers, unlike pros, post primarily to social media. On the web, frame rates don't matter. The web will handle any frame rate you give it.
From Apple's point of view, frame rates only matter to professionals – and as long as there's a quality 3rd-party app that provides this functionality, Apple is happy.
That brings us to Filmic Pro. For those that aren't familiar with Filmic Pro this is a $15 (US) iPhone or Google app.
"FiLMiC Pro v6 is the most advanced cinema video camera for mobile. Ever. FiLMiC Pro has been enhanced with cutting-edge capabilities and the most responsive manual filming app available on iPhone and iPad
"FiLMiC Pro provides filmmakers, newscasters, teachers, vloggers, artists and musicians with the capability to shoot in a true LOG gamma curve (included in the Cinematographer Kit optional in-app purchase). LOG V2 allows for greater tonal range and flexibility in post production by expanding dynamic range by up to 2.5 extra stops and setting the iPhone's capabilities on par with camera equipment such as DSLR costing thousands more." (Filmic Pro Mac App Store)
FINAL THOUGHT
As filmmakers, we view the world through a different lens than Apple, though Apple continues to improve the quality of the iPhone camera. For Pro features, Apple expects us to use apps that best meet our needs.
Oh! And if Filmic Pro really does chew batteries that fast, then we need to let the developers know this is something they need to address.
---
Bookmark the
permalink
.