Send iMovie Projects to Final Cut Pro X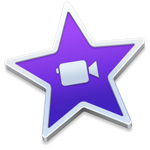 Apple has changed the process of moving projects and media between iMovie and Final Cut Pro X. So, I decided to open iMovie for the first time in ages and write up the new procedure.
NOTE: When I checked my notes, I discovered that the last time I opened iMovie was three-and-a-half years ago. No wonder things have changed.
BACKGROUND
As soon as I opened iMovie, I was struck by the similarity of its interface to Final Cut Pro X. Yes, I've heard all the jokes that FCP X is simply iMovie Pro. But, think back to iMovie during the time of FCP 7. At that time, there were more than 50 million iMovie users, 25x the number of Final Cut users, yet their two interfaces were entirely different, editing operations were different, and there was no way to move projects between Apple's two most popular video editing applications.
Even the most avid Apple booster would consider that pretty stupid.
With the release of Final Cut Pro X, it finally became easy to move projects from iMovie to FCP X. In the 10.0 release of Final Cut, you opened an iMovie project into Final Cut from within Final Cut.
Now, moving files is even easier because you send them from within iMovie.
MOVING PROJECTS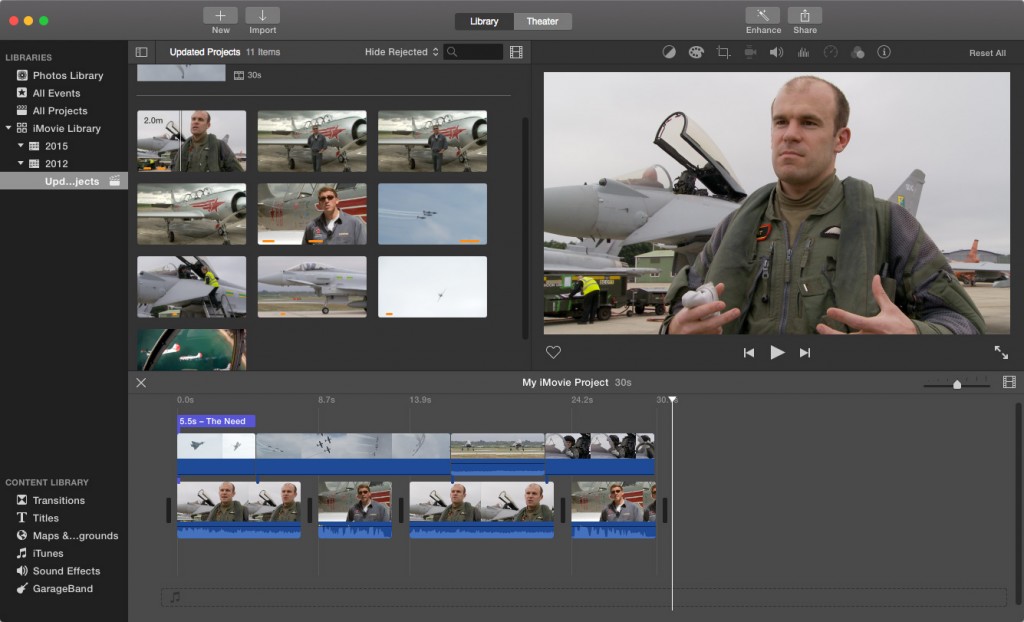 (Click image to view at a larger size.)
Here's my iMovie project. The footage is from a UK air show shot by Hallmark Broadcast Ltd. (www.hallmarkbroadcast.tv).

Looking at the iMovie project itself, we see all the usual suspects: talking heads, B-roll and titles.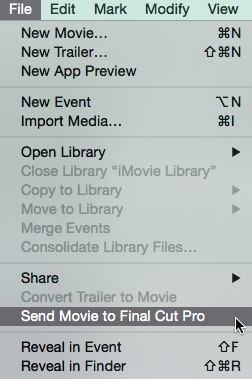 When you are ready to move the project from iMovie to Final Cut, simply choose File > Send Movie to Final Cut Pro X.
Final Cut automatically starts and all project files and media are moved across without you needing to do anything more.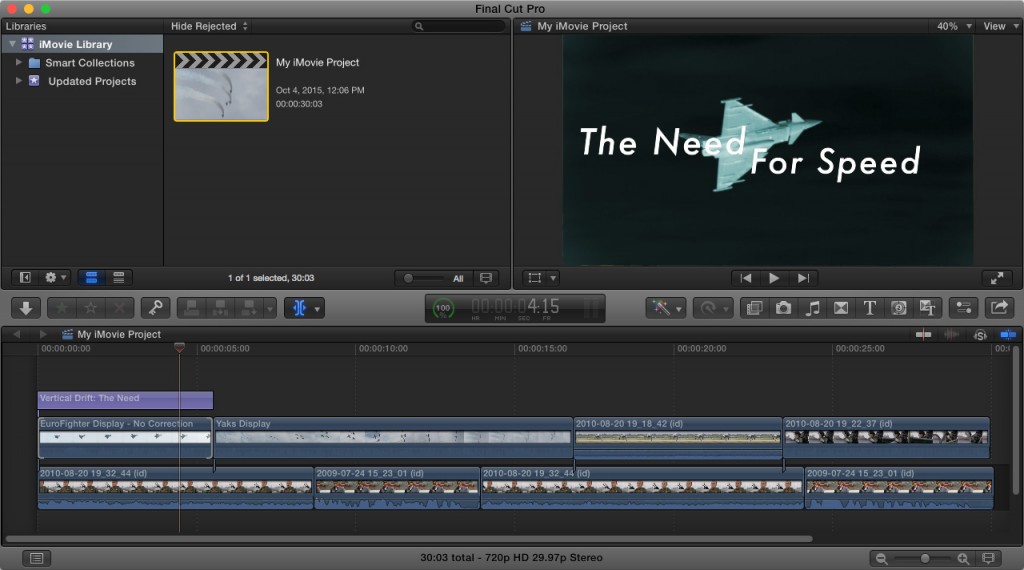 (Click image to view at a larger size.)
Effects, titles, media and edits all transferred – and the entire process took less than a minute.
SUMMARY
iMovie is a great way to get started in editing. Then, when you want more flexibility, speed and power, it is easier than ever to move your iMovie project into Final Cut Pro X.
---
Bookmark the
permalink
.