Respect the Audience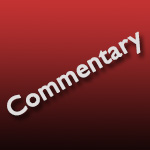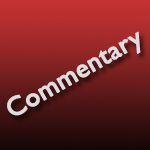 At NAB this last week, my team had a free evening so some co-workers and I went to see a show at one of the casinos. I am a huge fan of music and dance so I was looking forward to it.
Except… I walked out at intermission, so angry I could barely walk.
Granted, the show was raunchy, tasteless and over-done; but this was Las Vegas after all. And my co-workers enjoyed the show. So, why was I so angry? Even more to the point, why should I discuss this with you?
The answer to both questions is: the audio mix did not respect the audience.
As editors, our first goal is to tell a story that will captivate viewers. To do that, we need to find the best possible performances that advance the story or, and sometimes more importantly, hide performances that detract from the story.
Sometimes we reveal – other times we hide. But in all cases we respect the audience's enjoyment of the story.
This show lost sight of that and in so doing disrespected the audience and the performers. To me, that is a terrible disservice.
LET ME EXPLAIN
The music was loud. Really, really loud. Mind-numbing, ear-bleeding, stunning loud. OK, its rock music. I get that it needs to be loud. Decent ear plugs would bring the levels down to an enjoyable level.
But the Front of House (FOH) audio mixer had so little respect for their craft that EVERYTHING was loud. This is lazy and inefficient. All instruments and voices share the same range of frequencies, but they don't need to share them equally. The frequencies of sound can be shaped so that instruments and voice co-exist comfortably along the range of human hearing. Good mixing sees that the essential sound of each instrument comes through, without reducing the ability of the audience to hear what is being sung and said.
For instance, bass guitar frequencies could be cut at 200 cycles so they don't interfere with the spoken word but still provide plenty of "thump." Lead guitar frequencies could be dropped 6-8 db from 1,000 – to 2,500 cycles so that singers would soar over the guitars. Frequencies that encompass diction can be boosted to improve legibility.
In other words, this is Audio Mixing 101. Why was this missing?
This situation is typical in amateur productions with very limited budgets and personnel. But this was a major-market, Las Vegas stage show. It's production budget was in the millions, with access to any cast or crew they wanted.  With everything they had, why did the director allow it?
WHAT WERE THEY HIDING?
It seems to me that a key goal for any stage director is for the audience to enjoy the show, not suffer from it. There was no need for volumes to be that loud, nor for the mix to be that inept. Unless…
UNLESS… you need to hide the fact that your cast can't sing. (Or you hired a completely incompetent FOH mixer.)
This is what bothered me the most: the mix made it impossible to hear the singers, which told me that the director needed to hide the fact that the cast could not sing.
In which case, why is the audience paying up to $100 a seat to listen to singers that can't sing buried in an audio mix that is too loud?
Was the director so insecure in their staging that they need to hide behind a too-loud audio mix for fear they would be found out?
Any way you look at this, the audio mixer and director showed that they had no faith in their skills, cast or audience. And that made me really, really angry.
WHY DOES THIS APPLY TO US?
Think about the editing you are doing and the stories you are telling. No cast is perfect, no script is perfect and no acting is perfect. Each time we edit we are trying to tell the story the best way we can using the materials at our disposal.
Sometimes we reveal, sometimes we hide. But, whatever you do, always keep the audience in mind.
Respect your cast, respect your story but, above all, remember that the audience is watching because they want to learn, be entertained, or take a break from life. In all cases, that deserves respect.
---
Bookmark the
permalink
.