Regain Storage Space – Delete Older FCP X Backups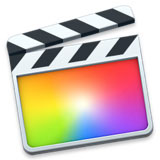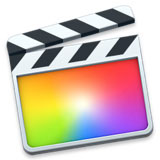 I was wandering around my hard disk looking for files, when I discovered dozens of megabytes occupied by old Final Cut Pro X library backups.
Backups are created automatically by FCP X every few minutes while you are editing. During the editing process, they are an invaluable safeguard against catastrophe. However, for long-finished projects, they are just taking up space.
NOTE: A backup file, for Final Cut Pro X, is simply a copy of the library file and it's databases. Backups contain no media.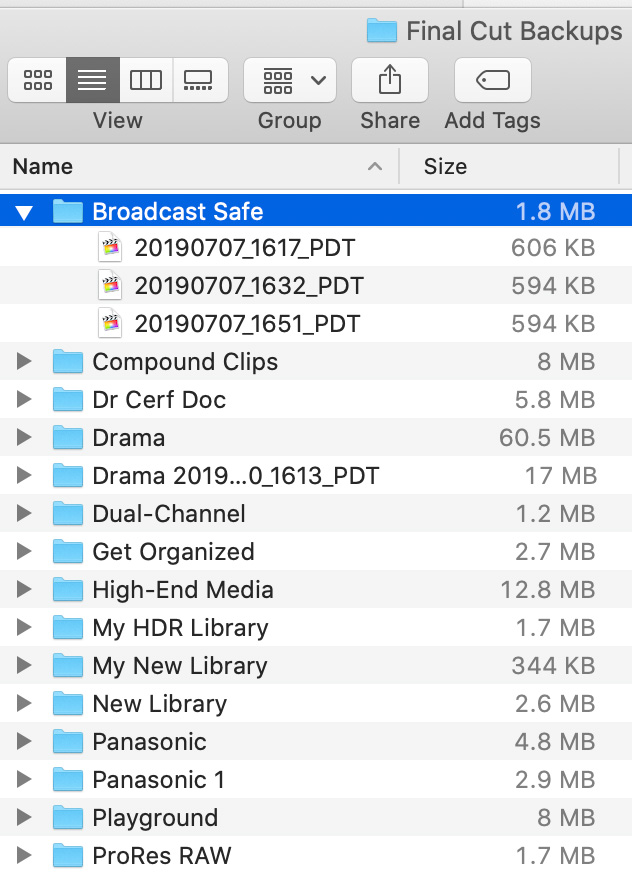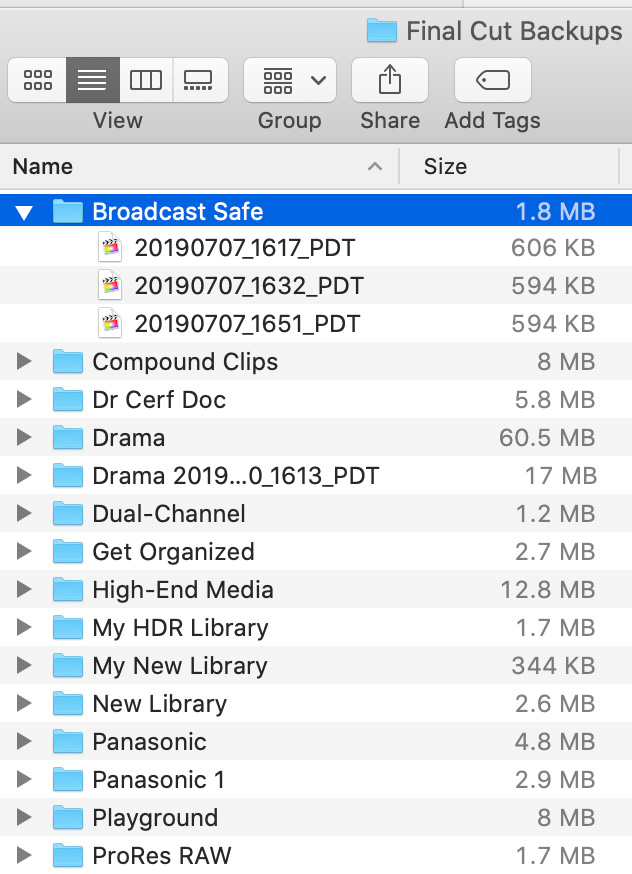 To see the backups on your system, go to: [User Home Directory] > Movies > Final Cut Backups.
Since a backup is NOT your finished project library, you can delete old backups that you no longer need.
NOTE: Feel free to open a backup folder and see all the projects inside. These are actual, openable, FCP X projects, captured during your edit and stored in a safe place.
Deleting a backup does not damage a library, nor the media it contains. It just gives you some space back. However, as a caution, it is a wise idea not to delete any backups for projects you are working on currently.
Oh, yeah! To delete a backup file or folder, simply drag it to the Trash.
---
Bookmark the
permalink
.