Real-World Performance Results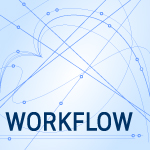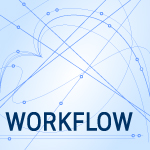 Mark Bashian, Creative Director for Bash Films, recently sent me these results of his performance testing.
Since all of us are trying to figure out how to make the most of our computer gear, I found his tests to be very informative.
NOTE: As with life, your numbers may vary.
---
FYI, wanted to share some results I had with some encoding. We have recently updated all our editing stations over at Bash Films. We had previously been using a mix of 2011 – 2015 MacBook Pro's fully spec'd out respective to when they were released. Due to the amount of content we produce annually now, I had to streamline the process and finally committed to moving forward with ThunderBolt 3 and run everything via an 8-bay QNAP NAS with RAID 6 now. We are running multiple mac mini stations with eGPUs, and I have just got the new MBP for on-site DIT purposes / on-site edits.
Larry adds: Here's an article explaining RAID levels.
Here is the performance increase in render times and some notes I discovered with the new Mac Mini and the very latest 8-core MacBook Pro with Premiere. Feel free to email me or call with any questions or for a quick catch-up. You may, or may not, find some of the info below interesting…
CORPORATE PRESENTATION TEST RESULTS
I used the same 50 minute presentation edit for these tests. The edit consisted of 3 video tracks (all ProRes Proxy) 1080p @ 23.976 with a 4th video track as a PNG graphic overlay. The video tracks had RGB Curve color correction and slight sharpening applied. Here are the results of rendering this out via Media Encoder (Metal) to H.264 1080p 23.976 with a target 6Mbps bit-rate resulting in the video being 2.33 GB.
2015 MBP – 2.8 i7, 4 cores, 16GB 1600 DDR3, AMD Radeon R9
Render time: 1 hr, 58 minutes
NEW STATIONS
New Mac Mini (2018), 6 cores, 3.2 i7, 64GB 2667 DDR4, eGPU Radeon RX Vega 64 (8GB)
Render time: 21 minutes, 15 seconds
Latest MacBook Pro 15,3 (2019), 8 cores, 2.4 i9, 32GB 2400 DDR4, Radeon Pro Vega 20 (4GB)
Render time: 12 minutes, 23 seconds
INTERESTING NOTES
The 2019 MacBook Pro had the fans blasting at full throttle within seconds of hitting render
The Mac mini withOUT the eGPU could not handle the edit via a LG 5k monitor… stalling, sync issues etc
The Mac mini withOUT the eGPU could handle the edit via a 1080p monitor
The Mac mini's with the eGPU are currently set up with (2) 4k monitors and are all working great
There is no noticeable noise from the Mac mini or eGPUs during renders
All the best,
Mark Bashian
---
Larry adds: Thanks, Mark, for sharing this. To learn more about Bash Films, please visit their website at: www.BashFilms.com.
---
Bookmark the
permalink
.