Protect Your Stuff with PreRoll Post [video]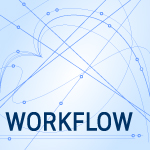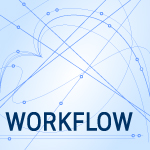 [This is an excerpt from a recent on-line video webinar: "Protect Your Stuff – Archive" which you can download from our store. You can also access all our training when you become a member of our Video Training Library.]
We all know we need to archive our projects for the long-term. But… how? What's the best option for smaller workgroups on limited budgets that still need to preserve their critical media and project files?
This session explains archiving to someone who is currently using hard disks and looking for something more secure. In this webinar, Larry Jordan shows both the hardware and software needed for long-term archiving. During this session, you'll learn:
Why LTO is the best option for long-term archiving
What hardware options exist and how much they cost
How to get started archiving
How archiving software works
An overview of Pre-Roll Post archiving software
An overview of BRU archiving software
How to back-up and recover files, folders, even entire hard disks.
In this short video excerpt, Larry shows how to archive a folder of files using PreRoll Post from Imagine Products.
---
Archive Media Using PreRoll Post
TRT: 8:45 — MPEG-4 HD movie
Our website offers lots more video training in our store.
---
Bookmark the
permalink
.